Prepare yourself as "NIKARA presents Black Wall Street"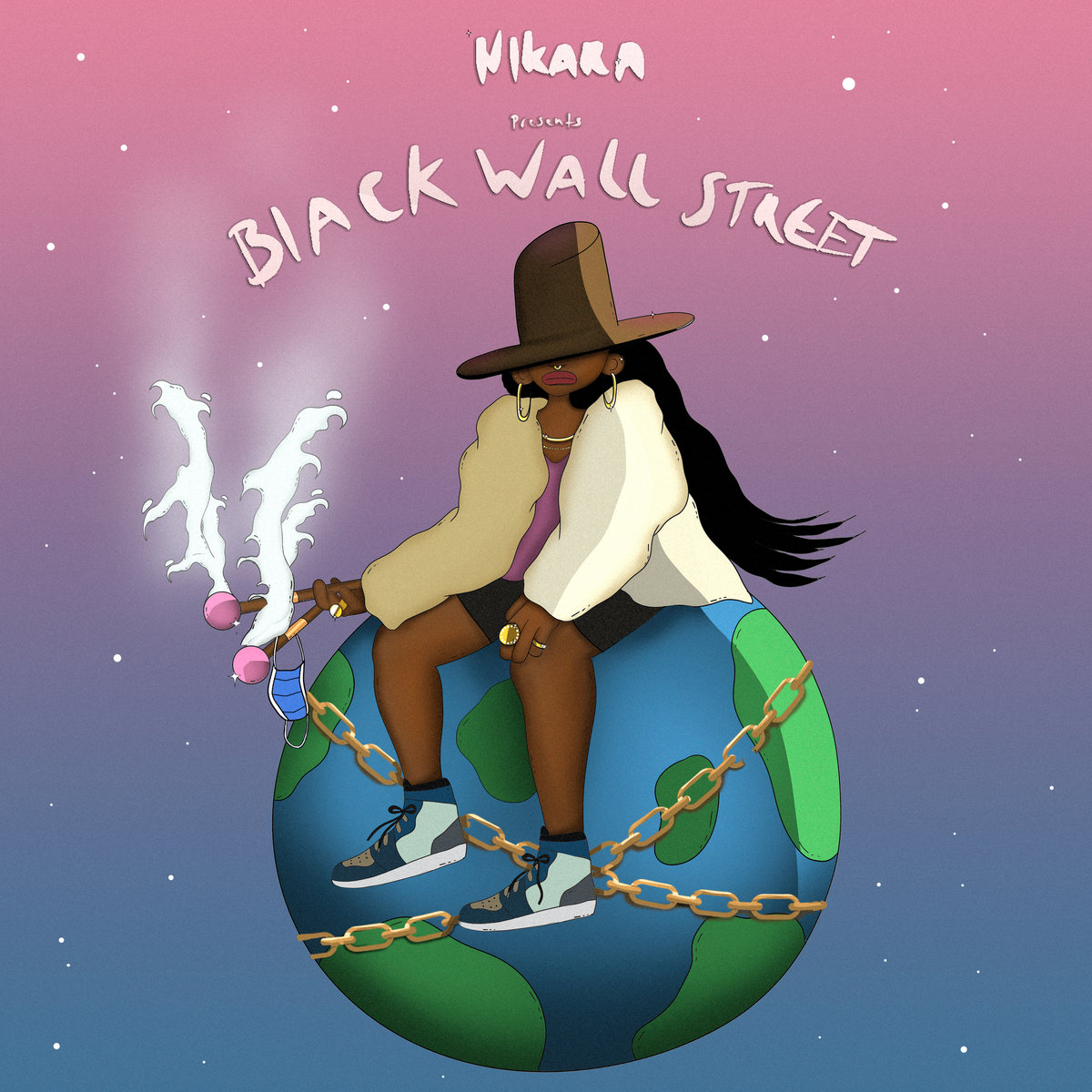 Vibraphonist, composer, and educator, Nikara Warren, being being the multi-faceted music professional she is, it's no surprise that free-flowing and more compositionally-liberal styles like hip-hop, soul, and jazz would work so well in support of the deeply personal and experientially diverse direction that Warren's debut album, NIKARA presents Black Wall Street, ends up going in.
The messaging on NIKARA presents Black Wall Street benefits from the freedom to narratively, melodically, and rhythmically manifest in any which way Warren imagines and this sense of conceptual openness really helps the album reach its fullest creative potential. Perhaps one of the most appreciable musical takeaways from Warren's debut is seeing how easily she is able to take the vibraphone – an instrument of inherently gentler sonic disposition and lighter emotional delivery – and organically pair it with diametrically opposing concepts of far more aggressive, jagged, and emotionally challenging substance. This undercurrent of 'Black Wall Street's' music presents the vibraphone in a deeply thought-provoking new light. Warren shows how much this delicate percussion instrument is capable of shouldering the weight of heavy ideas, without requiring some kind of outside, artificial transformation to off-set its lack of tonal bite or dynamic weight.
'Black Wall Street's' strong success in its tackling of complicated topics like patriarchal disparity and the female identity ("Womb Woes"), Black-focused police brutality and murder ("Run Ricky"), and racially steered socio-economic societal injustice ("Perseverance") isn't solely due to embracing a multi-genre record. It's not due to the straightforward inclusion of bold and contrast-inducing sonic elements like synthesizer tones of various tonal shapes, and the application of digital vocal effects. Nor is it due to the embrace of hip-hop's looser lyrical structuring. (However, the less restrictive nature of hip-hop's phrasing and the improvisational nature of jazz writing, do provide an immediate and impactful way for Warren to share her stories using more linguistically sophisticated narratives and do so for longer than an average stanza, which such nuanced topics certainly need.)
Heck, no punches are pulled with the spoken word sample employed at the start of "Womb Woes," which delivers an opening almost thesis-statement in style. The album gives space for sounds, words, and reflection where needed, and makes no compromises in that aspect. The prioritizing of conveying Warren's inner thoughts around the stories on 'Black Wall Street' and demonstrating how internal and external factors of influence in Warren's artistic identity – both societal and familial – sound when assembled into full musical pieces, make it so all the subsequent creative choices and performative unconventionality of this album feel as familiar, natural, and enjoyable as they would be if 'Black Wall Street' were an entirely vibraphone-fueled, straight ahead, modern jazz project.
---
NIKARA presents Black Wall Street is available now.
Find it on Bandcamp and streaming on Spotify.
Keep up with Nikara Warren through her official website and these social media platforms:
Facebook
Instagram
Bandcamp
SoundCloud