There's refreshing beauty in Flowering Branches' "Blossom and Decay" (Premiere Play)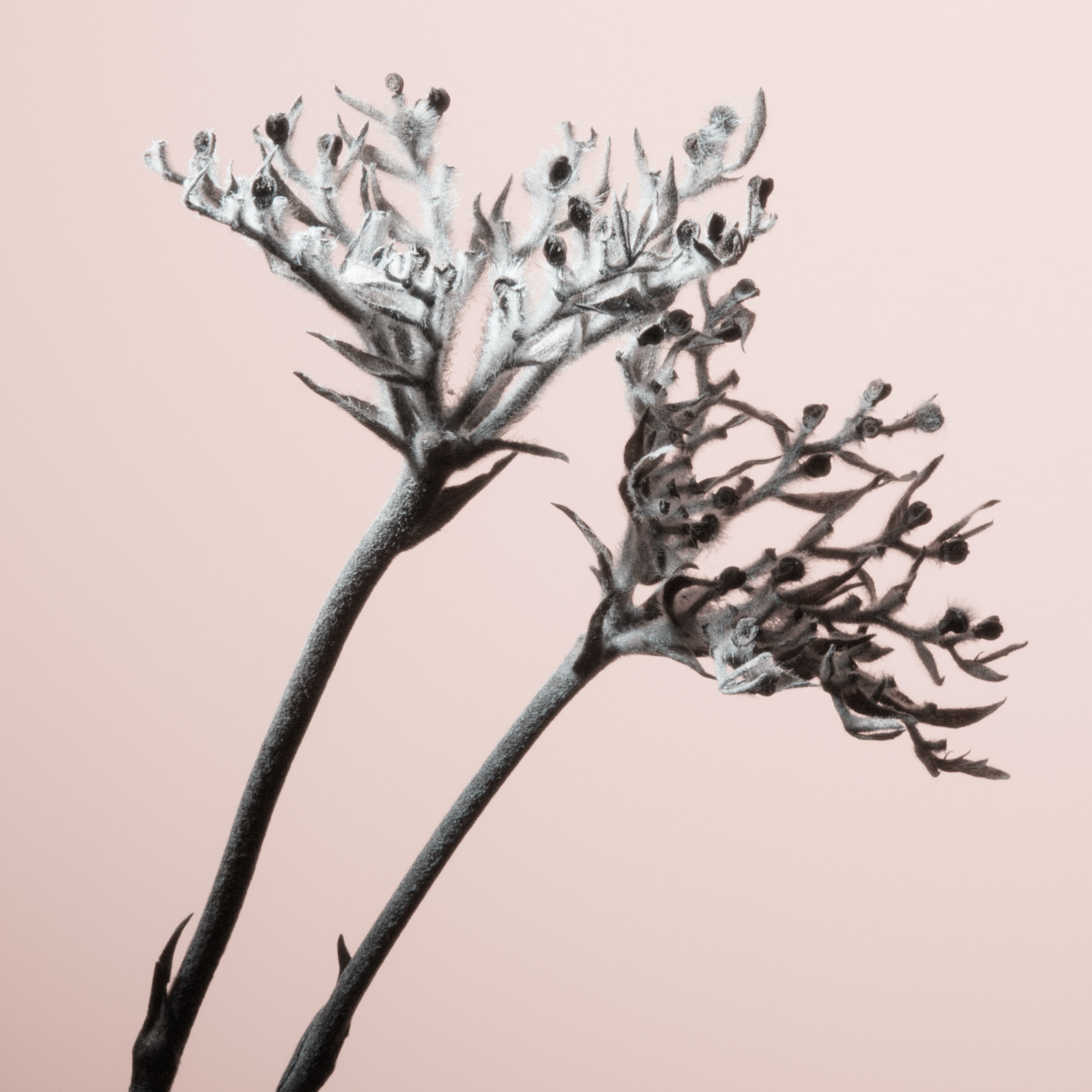 What better way is there for a band born in late 2020 to identify themselves, than though the wholesome beauty and hopeful promise of something like flowering branches? This just so happens to be the very particular imagery that the players of budding New York progressive jazz band, Flowering Branches, chose for themselves and the group couldn't have settled on a better moniker for not only igniting curiosity but cleverly reflecting the style and chemistry of the the band's first release and music video.
Flowering Branches is:
Peter Iannacchino (Composer/Guitar)
Tye Granger (Tenor Sax)
Jon Francke (Bass)
Alex Kaufman (Drums)
Keeping relatively to themselves during the last quarter of 2020 when nothing but a simple, modernist, letter based logo on a social media page was the only sign that Flowering Branches existed, Iannacchino, Granger, Francke, and Kaufman describe the quiet blooming of their new quartet as something spurred forth by "nothing more than a vision and the incredible feeling of making music together." While any intrigued folks within the greater New York City music scene may have been in the dark about what exactly Flowering Branches were cultivating, the band was coming alive around a shared appreciation for jazz arrangement and adventurous, sophisticated composition. The fruits of this labor that hardly felt like work, is the single "Blossom and Decay."
A  commendably sized piece of nearly seven and a half minutes, such a lengthy undertaking for Flowering Branches' debut single actually works in their favor for a variety of reasons. Firstly, the band makes it clear right from the opening motif played by Iannacchino's clean toned guitar, that the "Blossom and Decay" is setting the stage for a slow burn – or a slow blossom, if you will, to be depicted through the way the notes unfurl. Though Kaufman's nimble cymbal taps and Francke's unassuming upright bass creep in after only 10 seconds of run time, with Granger's saxophone ushering in leading the melody only 14 second past that, the unified band remains perfectly content gliding atop the cyclical track of the opening rhythm until a whole minute has already gone by. This alone illuminates Iannacchino's approach to composing, and why seven minutes isn't unreasonable in this case. The four distinct tones of the quartet's different instruments allow for a "trading" of melodic movement duties, without dramatically disrupting the calming and entrancing pulse established and solidified at the very beginning.
The result is a melody and an approach to musical progression of decidedly subtler proportions – at least for the front half of the piece. As the music moves into its third, fourth, fifth minutes and beyond, energy and diversity within the music is derived from more than a straight swapping of tonal leadership in the arrangement. Each player gets a turn to let loose, relatively speaking. The band doesn't go so wild with its soloed sections as to run off the rhythmic road or spontaneously jump in and out of the flow of the 3/4 time signature. However, parts do increase in intensity – both from the vantage point of dynamics, and of sheer notated activity.
In comparing with the themed visual of the piece, one could imagine a sudden but not uncontrolled burst of growth by the flowering of a plant. There's an expectation one knows where growth will and won't occur, staying within the confines of musical structure but, exactly which parts will play when, what notes they will choose within the established key, and how long their features will last, is a gentle surprise for listeners. It's through this aspect of "Blossom and Decay," that the group's individual prowess with improvisation, as well as their interconnected chemistry, get chances to shine. Without good timing or a careful ear, it would be very easy for this lengthy piece to lose its kinetic momentum and fall apart. There are some uniquely pleasant moments, like the the split second silent break inserted by Kaufman after the first snare beat of his drum solo. The irony of a quick total rest snapping back any lulled listener attention is quite a nice use of negative sonic space after several minutes of gradual build up across tone, volume, and performance.
Though it would be easy to expect "Blossom and Decay" to eventually embrace the back half of its title in the back half of the music – perhaps dissipating in dynamic intensity,  slowly stripping parts back to the singular plucks of the guitar that began it all, thus mirroring the idea of decay – the group doesn't take this route. The ending given is plenty enjoyable, as a calculated, four note finish delivered with clear, well-spaced deliberation makes for a very satisfying conclusion. However, though a little thematically predictable, not embodying the reductive half of this conceptual piece of music feels like a missed opportunity. Here, the band, and even more so Iannacchino, as the composer, could have showcased finesse in retracing one's musical footsteps without simply playing the piece in reverse. All the same, such is a matter of creative personal instinct rather than a reflection of an objective compositional misstep. Beyond that, for a band with such a nice creative musical spark and solid performative skill, it would be nice down the line, to hear their work captured within a slightly more balanced mix. While jazz leaves lots of leeway for human character and-or audible imperfection, both as core parts of the style's charm, there isn't as much imperfection to be washed away here (nor is this a call for any other digital affectation) so much as it's a matter of striving to capture each instrument – and in Kaufman's case, each drum – with an equal sense of clarity and sonic spacing.
Flowering Branches' enthusiasm for a progressive path of jazz is a breath of fresh air always welcome in a genre community often harangued for being stuck in its traditionalist ways. There is some delightful potential just starting to take root with this single and it will be a treat to see what fruits of labor the band comes to yield in the future.
Recorded live at Loud Soft Loud Studios in Newburgh, NY by Maxwell Carmack.
Videography and editing by Ethan Felizzari of CK Productions.
---
"Blossom and Decay" is available now.
Find it on iTunes and stream on Spotify.
Stay connected with Flowering Branches through its official website these social media platforms:
Facebook
Twitter (@flwrbranches)
Instagram