"Follow me" through turbulent times with some Cowboy Diplomacy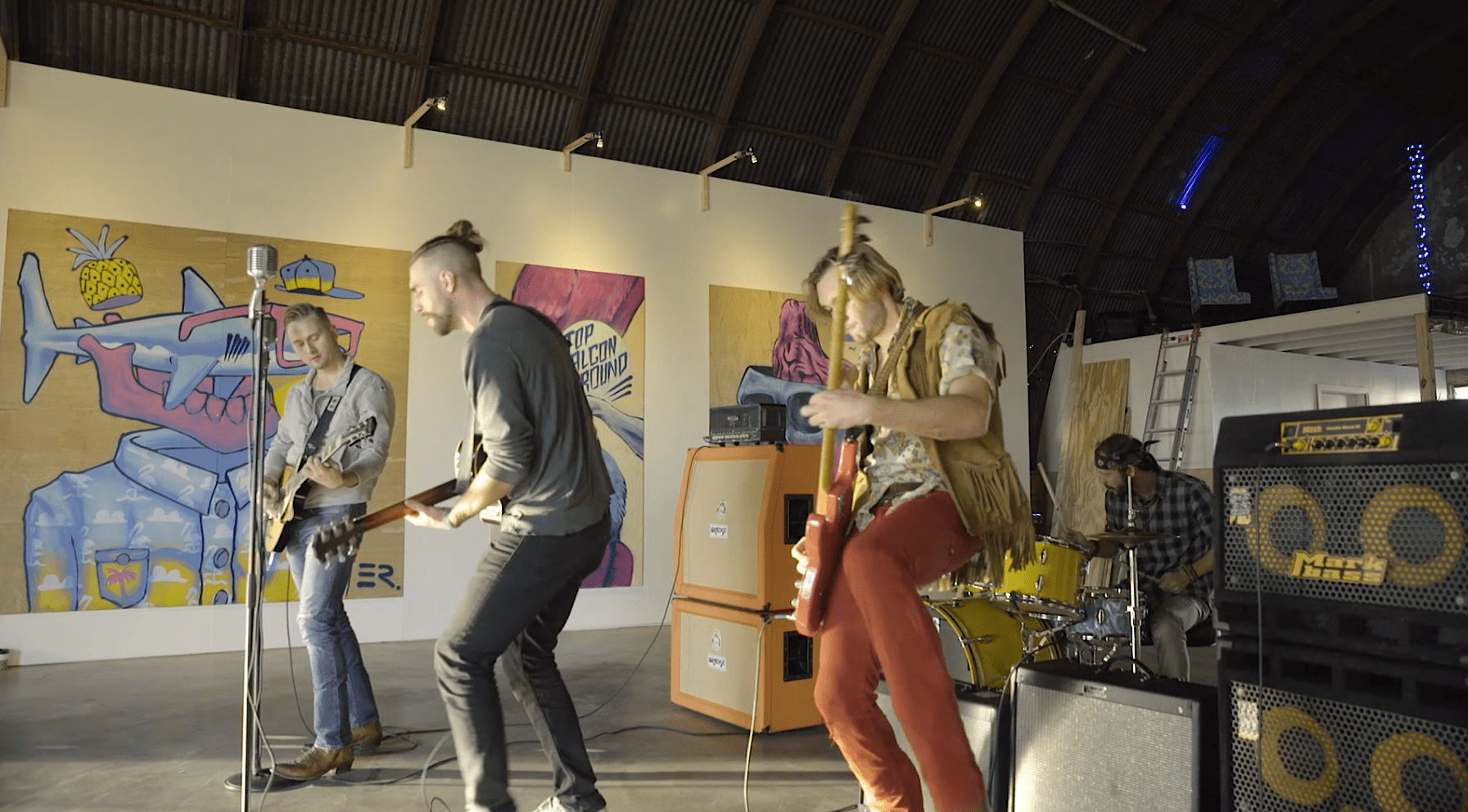 Carving a place for oneself as an artist or as a do-it-yourself band has never been an easy task. Doing so in 2017 is that much more difficult, thanks to the coexistence of streaming, competing platforms, flashes of "the next big thing," and of course, transforming technology and laws. Deciding to walk in the direction opposite the flow of these elements is all the more reason for kudos and Austin, TX has a new up and coming four piece to add the list of bands inspired drop that sentiment right into their music.
The alternative southern blues rock quartet of Cowboy Diplomacy (Ian Cochran-Vocals/Guitar, Brad Bentley-Bass, Zac Walden-Lead Guitar, Matt Leslie-Drums) are taking their first official steps into the music world with the debut of a music video for their first single, "Follow Me." The video (directed and produced by Scotchrocket Productions), walks us through time leading up to the band's next gig and sewn in between the frames of packing, driving, unloading, and playing, is a motivational push for anyone who hears the song, to dig within themselves and find about what they are passionate and to what they feel most connected. Check it out below!
What's interesting about this song is that the combined sound and message of the track creates a harmonious contrast, much like their band name. Cowboys of old western action films, legends, and stories (not the cattle ranching kind à la Brokeback Mountain) were touted as tough, rugged, fierce and sometimes a little wild. Diplomacy is a skill exercising tact, discretion, restraint, empathy, and general decorum.
The style of Cowboy Diplomacy's debut cut is not inherently raspy or rough but Ian Cochran's well supported and deep-toned lead vocal establishes a sense of steadiness and upright stability; boasting a character that easily could slide into any southern rock setup. This is further bolstered by a slow but consistent chugging rhythm and bass line throughout the song. Together, the joined components inspire thoughts of steadfastness, and, an easy to follow hook – both in melody and lyric ("Follow, follow me"). The combination of everything makes the whole track feel very laudably cohesive, despite its minimal narrative. Positioning themselves as a band also not afraid of a lengthy bridge, "Follow Me" allows the band to also make a show of their more alternative rock style, lingering release, guitar tones, which is their other point of differentiation from the typical "southern band sound."
The band itself elaborates upon the aim to stand out and remember rock roots:
"We want to bring back the four piece rock band. Music seems to have lost its way as of late and we are all really passionate about the craft of songwriting and playing instruments. We want to break it down to the bare bones and create some real, raw music." 
"Follow Me" makes an enthusiastic first impression and is much like a solid sampler plate for what Cowboy Diplomacy plan to bring to the southern rock table. They've shown what they can make and do with this music video, which is especially commendable given "none of [the band had] any film experience" when shooting. Now it's just matter of getting a better look at each part of what makes them who they are and seeing how brightly each of those fragments can shine.
---
"Follow Me" is the first in a group of singles that Cowboy Diplomacy has planned for release in the near future. The next track titled, "No Alibi," is due for release (alongside another video) around May of this year. Anyone in the Austin, TX area can catch the band at a video release party, scheduled for 3 February 2016. Full details below.
Google Fiber Space
201 Colorado Street
Austin, Texas 78701
Doors: 7PM (CST)
7:30 special guest: Jane Ellen Bryant
8:15 Cowboy Diplomacy + "Follow Me" screening
---
 Follow along with Cowboy Diplomacy through these social media outlets:
Facebook
Twitter @(C0wb0yDipl0macy)