Hooking up visuals with music: Something older made new again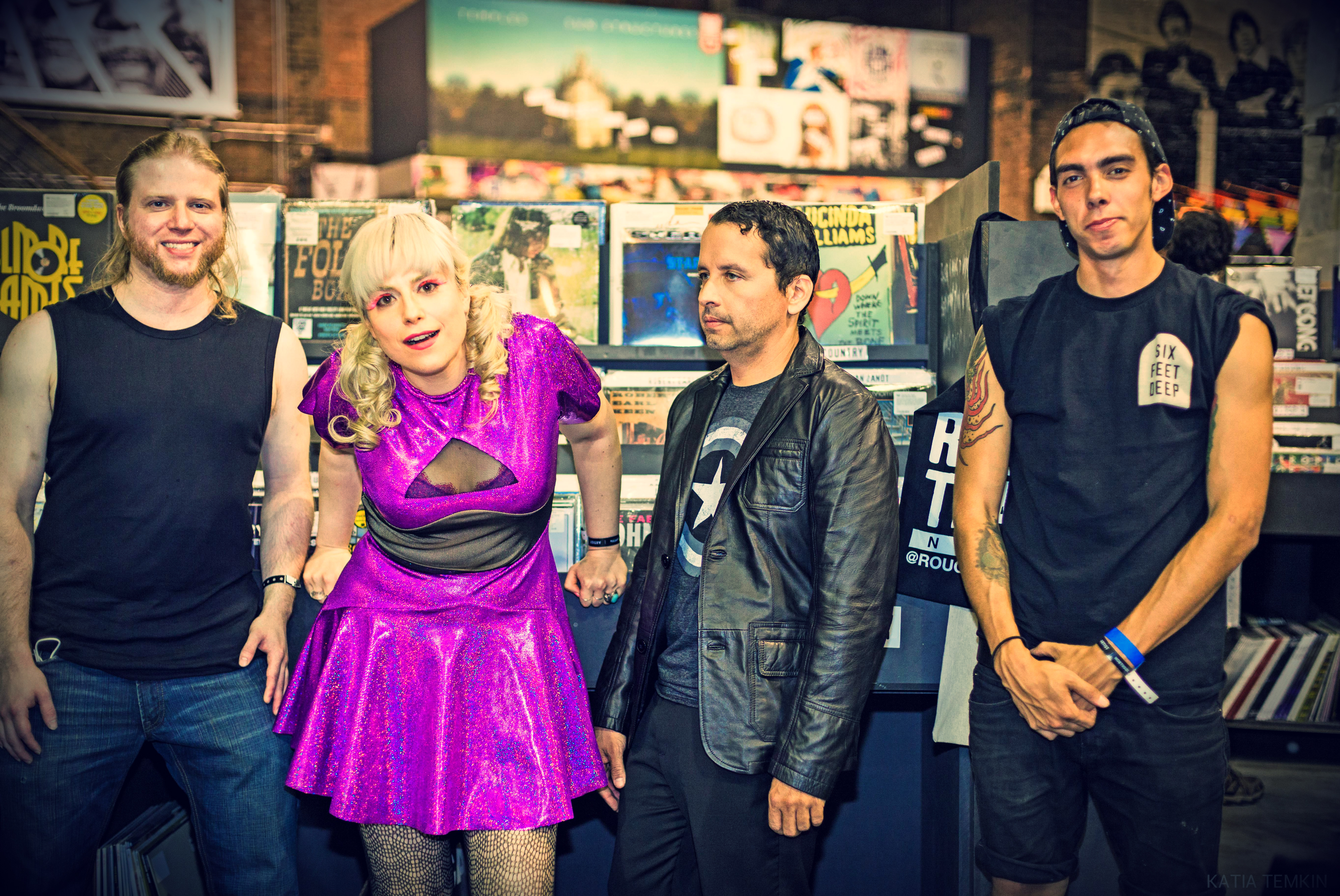 The music video: an idea that is hardly new or revolutionary in 2016.
The song synced to a non-musical visual (e.g. commercial, entertainment trailer, etc.): Also an idea that is hardly novel or groundbreaking in 2016.
Artists, bands, marketers, and fans have been setting sounds and songs to the timing of an accompanying set of visuals – whether a coherent story or simply synchronized designs – for decades now. The explosion of video  on the internet drastically changed how the average listener and fan would access these projects and how high quality they might be in production, but, the underlying pairing is more than familiar in the business. Technological capabilities like 360° videography, 3D-effects, virtual reality, and ultra high-definition, are many of the methods used to help the baseline of a new music video stand out.
Like has been said so many times before, there is no new music left in the world. Just like fashion, compositions we revel in now are merely a freshening up of ideas that came around long before. That's okay. It just might seem harder every day that goes by in the present, to find an approach or vantage point for working with music (and visuals) that doesn't potentially feel recently beaten to death due to the nature of all things "trending." That said, sometimes, a pure moment of "hey that there is clever thinking!" pops up in reaction to someone's stab at a new project and before long a new trend might be right around the water cooler corner.
Presently, it seems as though Lane Moore and her band, It Was Romance, (Alejandro Triana-guitar, Angel Lozada-drums, and Jeff Connors-bass) have hit upon this very kind of moment with the debut of the new music video for the song, "Hooking Up With Girls," off the band's 2015 self-titled album. The visual counterpart to the song doesn't make objects jump off the screen, doesn't augment reality, and doesn't have a "close your own ending" interactive component. What it does have though, demonstrates an equally, if not more, respectable investment of creative thinking and planning.
The music of "Hooking Up With Girls" is set to a frame-by-frame, meticulous reenactment of the video sequence for Fiona Apple's 1996 single, "Criminal."
The care and attention to detail employed and applied by Moore (along with the rest of the band and the team of people – almost entirely LGBT/POC to boot – who participated in the making of the footage), displays dedication and genuine admiration for Apple's artistic vision, which is plenty commendable on its own. Beyond that however, the primary point of intrigue lies in just how perfectly – yet not to the point of being forced – the emotional and literal written substance of the two pieces of artwork can work together. Moore's well established appreciation for 90s / Fiona Apple's music – noted by Nylon Magazine – aside, while It Was Romance did not create the video concepts, the move to team another's visual narrative with their original material doesn't come across like a gimmick, nor a sign that the band took an easy way out for visual content. Therein lies the place where a viewer/listener might find themselves mentally stepping back for a brief minute and thinking, "I never would have thought these two things could go together so well!" It's a pairing of serendipitous happenstance between something older and something newer that requires no fancy technology in order to make a creatively impressive impact and that, is part of the very impact itself.
When asked how things are going for the band in so far as having more ideas in the pipeline to follow this interpretive project, Moore had this to say:
"[It Was Romance] is ready to make the next album and more music videos and to tour – all of it. If we had the funds to stay in the studio when we recorded the first album and just keep making albums that same week, we could've. I've always been a prolific songwriter, so I have hundreds of songs I'm ready to release. We play a new song at almost every show, so we cannot wait to get back in there to record. If you wanna help out with that, I've started doing a Patreon as a way to let fans be a part of what we're doing and I can write them songs just for them or give them sneak previews or videos or ask for their opinion on stuff. I'm really loving it."
Whether or not this artistic alignment inspires conscious searches among more artists for more unrelated-but-perfect-pairings is an unknown of the future but, given how every once in a while, trends like to circle back to the more old school and fundamental, It Was Romance might end up being a music video trendsetter that could affect how musicians and creatives view the very meaning and potential of both the "average music video" and the "average sync pairing."
---
Stay in the loop on all things It Was Romance through their Facebook page, get advanced access to info, music, and other odds and ends through Lane Moore's Patreon, and follow her on Twitter @hellolanemoore.
The band's eponymous album is available now on Bandcamp and iTunes.