No "Bitter" retrieval necessary to see Wylder's new video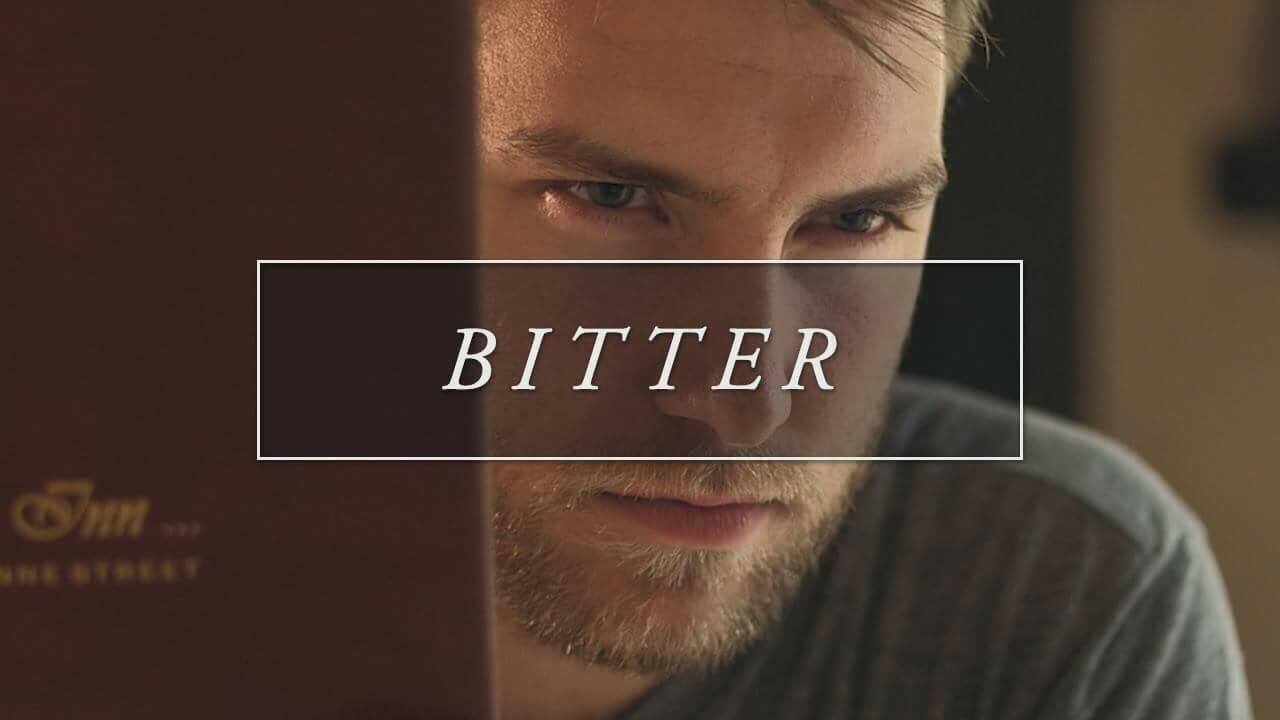 Meet someone, chat about things, start hanging out, and commence a relationship. This is the point where objects just start to vanish. Vanish from one's place of residence and reappear at the place of their significant other. Depending on the length and intensity of this connection, stuff traded can range from cheap and replaceable to those pesky one-of-a-kind items that, upon a breakup, prompt the classic "need to get stuff from the ex" scenario.
What does this have to do with music? Everything, based on the premise of the new video from Washington D.C.'s Wylder.
Wylder is:
Will McCarry (Vocals, Guitars)
Russell Michelson (Piano, Organ, Vocals),
Lavar Edmonds (Violin, Cello)
Lonnie Southall (Bass, Mandolin, Vocals)
Sam Rodgers (Mandolin, Vocals)
Bryan Chase (Drums, Percussion)

The band that makes "indie folk for indie folks" is back at it with "Bitter" – another cut from their debut full length, Rain and Laura, getting a music video to enhance the already very appealing and playful storytelling present in the music itself. Just six months ago Wylder released a rather humorous video for "Swells," the album's lead single. Today, "Bitter" follows suit and the results are right on par with not only the previous video (both shot by Rodgers) but the overall quality and creativity this unsigned sextet has been dishing out since day one. What manner of one-of-a-kind possession is frontman Will McCarry after from his ex and her new boyfriend (played by Southall)? Watch below and see!
Despite the title, "Bitter" is similar in tone to "Swells." However, unlike the latter, which unveils a slightly serious series of reflections underneath the peppy, uptempo melody, "Bitter" shows its very tongue-in-cheek colors from the get-go (Since I know you / I should know better / when I saw him in / my favorite sweater / It's never coming back / home again). Wylder also use a variety of timbres – acoustic guitar, light-handed fiddle, and Rhodes keys – along with an ascending, pseudo-triadic, pattern in the pre-chorus, that create a clear but not-too-intense form of climatic buildup to complement McCarry's increasing frustration at seeing his beloved sweater, and the ultimate showdown to get it back. The whole song and video experience is a project that works together exceptionally well, nodding to the somewhat forgotten and under appreciated art of videos employing straightforward narratives. McCarry explains why Wylder is so fond of taking this route with their visual work:
"My inclination as a songwriter is always to tell a story. I throughly enjoy crafting a (sometimes loose) narrative through lyrics and melody. Given this interest, I think I am also compelled to tell a story in our videos as well. Sam [Rodgers] and I both have only a passing interest in music videos in general, mostly because a lot of them (including our video for "Sunstroke") are all the same. The ones I do love always tend to include some kind of narrative thread."
The video is not only another milestone marker for the band but also served as a great way for them to deepen their relationships with local fans from their D.C. hometown.
"Shooting with Sam [Rodgers] was an absolute blast. He also worked on our last video for "Swells", and laughed possibly even more while making this for "Bitter." The dinner scene was especially fun since we sent a call out to our fans the morning of the shoot and asked if anyone would like to be involved. We had a bunch of people come out, and few of them can be seen in the final video!"
After seeing the video, if anyone is understandably wondering about what ratio of "Bittter" is non-fiction and if McCarry did indeed retrieve the textile from his ex, this is where the video diverges from real life events:
"There is a real sweater! In reality it was actually a Chewbacca-themed sweater. Alas, I believe I shall never see it again."
---
"Bitter" is off Rain and Laura, which is available for purchase now on iTunes and Bandcamp or streaming through Spotify and SoundCloud.
Look for Wylder playing in D.C. and a few other nearby states, starting next week with a hometown show on 9 September:
Wylder Live Dates
9 September
Adventure Brewing
Fredericksburg, VA
Tickets
10 September
House Show
Richmond, VA
Tickets
7 October
Metropolitan Kitchen & Lounge
Annapolis, MD
Tickets
9 October
Springfield Presbyterian Church
Sykesville, MD
Tickets
Keep in the loop with Wylder through their official website and these social media outlets:
Facebook

Twitter (@WylderMusic)

Instagram

YouTube

Bandcamp
Spotify