Charlie Mtn.'s new single is built from much more than "Good Luck"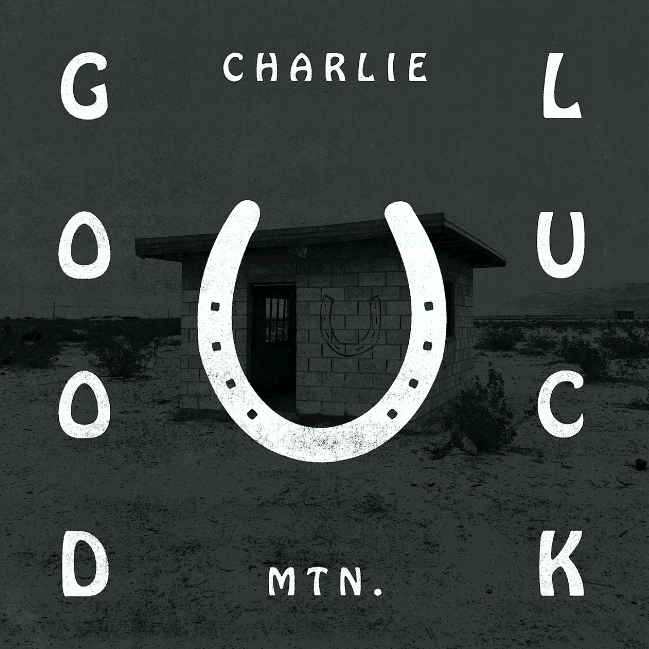 Sometimes the most intricate of human experiences are best shared with the most candid of words. Everyone's story is different and for John-Allison "A.W." Weiss – the mind behind alternative-folk project, Charlie Mtn. – there is no shortage of twists and turns along their life's path. But if Charlie Mtn.'s debut single, "Good Luck," is the only exposure a person has had to Weiss's long running relationship with music making, the last thing that might seem to be reflected in this first impression, is the musical embodiment of adversity. Instead, this song initially sounds more akin to what it feels like when taking challenges in stride and doing so with a well-developed sense of self-love.
That's not to say "Good Luck" minimizes or ignores Weiss's personal truths in the recounting of aspects surrounding their specific experiences with hormone treatments, in addition to the overarching push for inner peace with their own sense of self, as Weiss explains. "'Good Luck' was written throughout the course of my first year transitioning. I literally would wake up in pools of sweat from the hormone therapy and lie awake at night obsessing about my future." Right from the start of the song, Weiss is forthcoming in their lyrics, offering simple but vivid descriptions of deeply trying scenarios.
Keep having dreams
where I just scream
And no one hears me
I just swear
and I just shake
until I can't breathe
Wake up hot and wet
and sweating through
the top sheet
Wake up weary-eyed
and terrified again
– Lyrics from "Good Luck"
Nevertheless, though these words project an air of pain when stated so plainly on the page, Charlie Mtn. sets up listeners with a foundation of mellow and balanced songwriting that, while not changing the realities of the narrative, surrounds them with a melodically friendly frame. Piano notes ring out just softly and rounded enough to feel fit for a bustling intimate neighborhood hang, over a formal, cavernous concert hall. It plays out the central hook while a tried and true pairing of splashy, syncopated tambourine and steady kick drum move the music forward – all of it loosely tied together under the sonically pliable ribbon of a slide guitar's harmonizing resolution.
While the chord structure of "Good Luck" is also easy to follow along with – enough so that there's almost an element of comfortable anticipation when listening – this fragment of sonic certainty actually fits well with the current nature of Weiss's relationship with the subject matter itself. The carefully set emotionally equilibrium of the whole song resonates with a kind of delicate, open-ended optimism that feels reminiscent of Bright Eyes' hit, "First Day of My Life" from folk rock LP, I'm Wide Awake It's Morning (Saddle Creek, 2005).
"I decided that no matter how hard it got or how much it hurt, it had to get easier. So I'll always be grinding. I'll always be hopeful. I'll always be working my ass off, keeping my head up, and holding out for good luck."

– John-Allison "A.W." Weiss
Though Weiss's story with "Good Luck" has a series of fragile moments, which are then backed by musical "doubt" via mid-verse half cadences, ultimately the song brings listeners to the place of pure and hopeful perseverance where Weiss now finds themselves. Their honest candor might feel disheartening to hear at first but what better style to strum a few chords and tell some raw truths than the reality-driven roots of folk and country music? For those out there getting to hear Charlie Mtn. for the first time, this is indeed a stroke of good luck.
Charlie Mtn. is on tour with Roger Harvey and Anika Pyle in March.
Dates below and tickets / RSVP info from Lowerkey Music HERE.
Charlie Mtn. on Tour
3/12 – Los Angeles CA PRIVATE EVENT, ADV. TiCKETS ONLY)
3/14 – Las Vegas NV (PRIVATE EVENT, ADV. TICKETS ONLY)
3/15 – Mesa AZ (PRIVATE EVENT, ADV. TICKETS ONLY)
3/18 – El Cosmico – Marfa TX
3/19 – SXSW Showcase – Austin TX
---
"Good Luck" is available now.
Find it on Bandcamp. Streaming on Spotify.
Keep up with Charlie Mtn. through these social media platforms:
Facebook
Twitter (@CharlieMtn) / John-Allison "A.W". Weiss (@johnnyalligator)
Instagram
YouTube
Bandcamp
Spotify
Patreon