Michael Logen unites with other musicians to "Write By The Sea" (Premiere Play)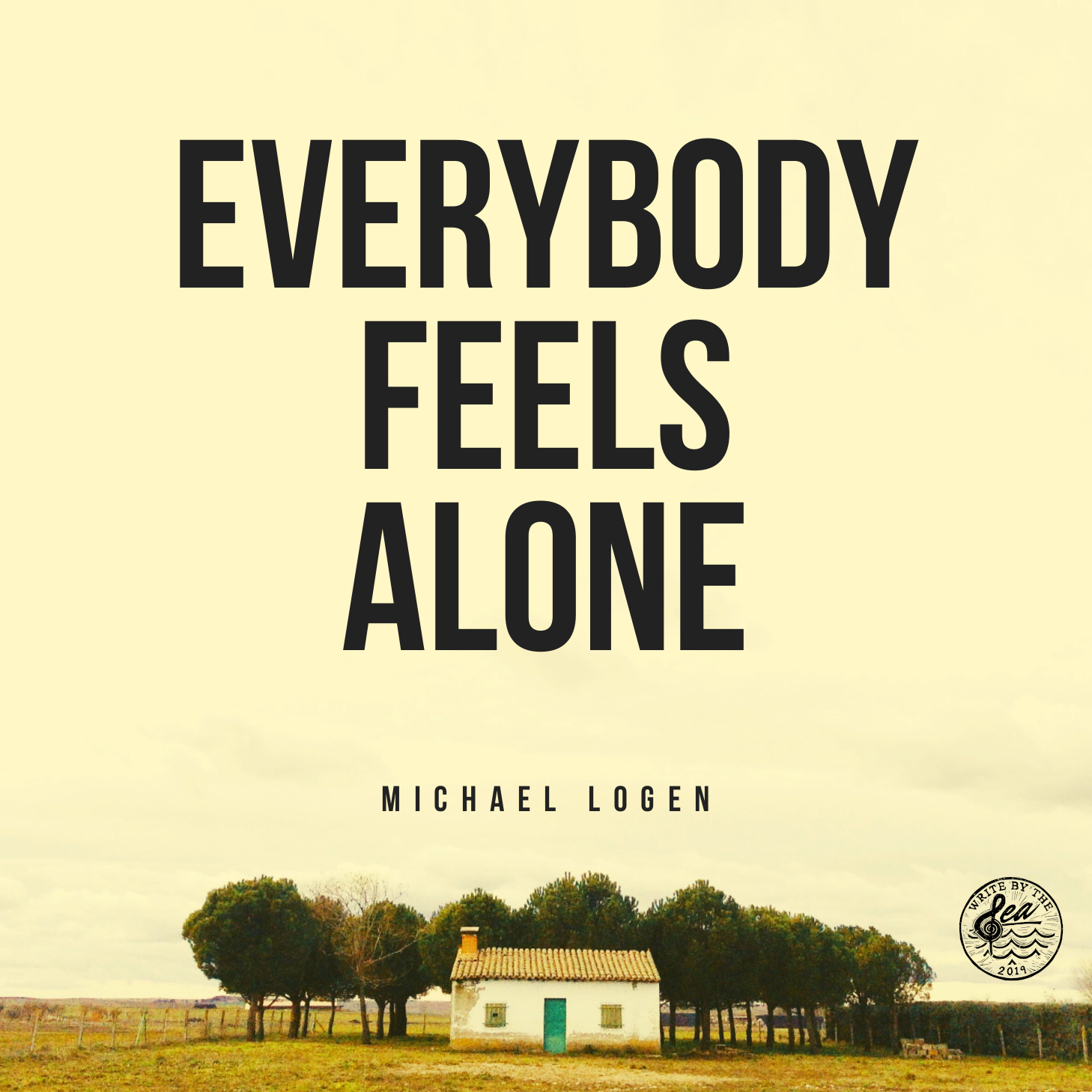 Seeing as the world is only just now starting to shift from from several months of shut down businesses and socially separated interaction, to calculated and limited re-connection, it's hard to imagine the arrival of summer 2020 as entering with much, if any, of its typical feel-good-fun fanfare. Yet, many initiatives for good – most notably right now Black Lives Matter – have found ways to persevere and keep their work going in spite of so much restriction.
The good folks of Rock By The Sea, are just the latest collective to forge ahead in the service of helping others and their newest project just so happens to inject some of the summertime solace that not too long ago seemed entirely unattainable.
An idea that began simply with the focus of combining music lovers, music makers, and charitable causes, Tallahassee, FL based non-profit, Rock By The Sea, is 14 years active and going strong, with a side branch effort fittingly titled Write By The Sea. As Rock By The Sea gained momentum, its projects expanded to gathering songwriters and musicians together at a cabin on St. George Island for the purpose of writing, recording, and releasing music in support of various causes. Preparing a second volume after the success of its first, Write By The Sea Volume 2 is set for release on 26 June 2020 and will feature 11 original songs by seven different artists across a variety of musical styles.
The proceeds from this second volume will go to research by the Dr. Duane Mitchell University of Florida Health, Brain Tumor Immunotherapy Program; Now I Play Along Too – a non-profit geared toward providing musical instruments and music education opportunities to children in disadvantaged communities; the Franklin County Library; and the Pediatric Brain Tumor Program at the Orlando Health Arnold Palmer Hospital for Children.
Nashville, TN-based folk singer-songwriter Michael Logen, who is known for his musical contributions to the likes of TV shows including "The Fosters," "One Tree Hill," "Parenthood," and "Nashville," is the artist behind "Everybody Feels Alone," the second single off Write By the Sea Vol. 2, which premiere today through Throw the Dice and Play Nice.
Logen's crisp but clean-toned acoustic guitar doesn't take on too many more instrumental companions throughout "Everybody Feels Alone." At most, soft kick drum beats delicately pulse under Logen's finger style minor-key melody, with the intermittent bending of notes by pedal steel give the backing music a feeling of gentler continuous fluidity. Often the summer season is turned to and basked in for its offerings of longer days, nicer weather, and time away from obligations. However, that doesn't mean emotional respite has to be boisterous to be satisfying.
"I wrote 'Everybody Feels Alone,' alone…appropriately I guess. There are so many experiences that human beings share in common, across race, nationality, age, gender, etc. Feeling alone is one of those experiences that we all share in common. We are connected, even in our aloneness. So, in these times of extraordinary social isolation in the world, I hope it can somehow remind people that, even in their aloneness, they are not alone," says Logen.
The track's arrangement definitely lends itself to a more solemn state of mind, which, though not an upbeat anthem of summer, bodes well as a melodically appealing song of quieter but still reassuring reflection. Furthermore, knowing that feelings of solitude and shock built up over the course of three months aren't going to just disappear overnight, Logen's understanding of and empathizing with the emotional recovery of a slowly emerging world serves as a great transitional bridge for those who are excited by the idea of re-connecting with loved ones but may still need and-or want some moments to gather themselves to release tensions, gather themselves, and sort through any uncertainties or personal difficulties that remain.
There's no one on the streets tonight
As the sky goes dark
I turn my back against the rain
And step onto the eastbound train
Everybody feels alone sometimes
The last time that I saw you smile
I was so unsure
There were sirens on the wind
We were so much older then
– Lyrics from "Everybody Feels Alone"
Even with its sobering message there's certainly some elements of classic summer to be channeled through "Everybody Feels Alone." While beaches can be, and often are, full of people, bustling with parties, and seemingly overflowing with energy, they can just as easily be devoid of crowds and serve as ideal places of meditative refuge, late into the evening when the sun has yet to set well past dinner hour. Logen lends his penchant for thematically strong songwriting to Write By The Sea Vol. 2 with much of the latter spirit in mind. His contribution of the broadly connective but nonetheless sincere character of "Everybody Feels Alone" is a great fit for a musical compilation whose funds are meant to help swaths of people who, though they might each be different, share in common pursuits for the health and well-being of many.
---
Write By The Sea Vol. 2 will be available 26 June 2020.
Pre-orders are open now on Bandcamp.
Keep up with Rock By The Sea through its official website and these social media platforms:
Facebook
Twitter (@RockByTheSea)
Instagram
YouTube