Music and art without borders: Finding solace in streamed art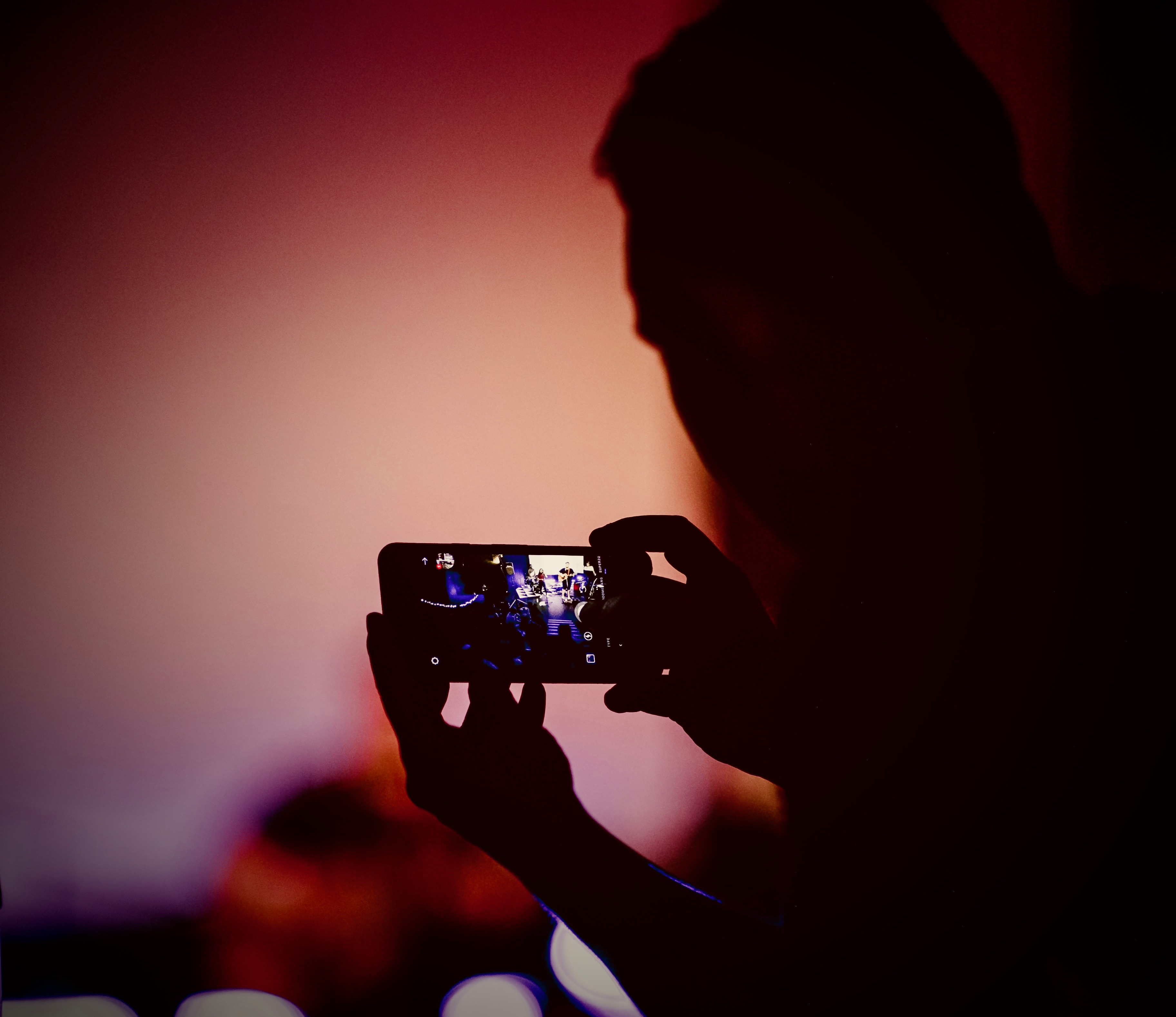 In times where the whole world is facing unknown timelines, canceled events, fluctuations in income, and an ever-changing flow of information, the overall lack of consistency in everyday life can understandably be overwhelming on multiple levels.
Music and entertainment taking the hit that it is when social distancing and limited contact is the urged norm, many creatives, from individual artists and bands, to large scale arts institutions, are doing what they can to keep a sense of normalcy and lightheartedness going and accessible for the sake of comforting the human spirit admit ebbs and flows of concern, anxiety, and mental exhaustion.
To that end, here are some direct links to musicians, bands, and organizations that are doing, or planning on doing, different forms of live music through streaming. May this list continue to grow and be a resource of art that brings  emotional comfort. Please pass it along and share so that more can find and hear what these people are doing. And if a musician is willing to perform live with the suggestion of tips via platforms like PayPal, consider paying what you would if the event were ticketed and held at an in-person venue. Artists are people too and have to eat and stay healthy just as we all do.
---
The Metropolitan Opera is streaming HD replays of past performances every night for free, from MetOpera.org. Streams begin at 7:30 EST (19:30) and remain active on the Met's homepage for the following 20 hours.
See HERE.
Broadway World is starting a free, online "Living Room Concerts" series with various actors and actresses performing pieces from Broadway musicals in lieu of theaters in New York City going dark.
See HERE.
Live variety and radio show "Live From Here" is sharing an assortment of video performances by regular and guest artists of the iconic program, fittingly titled, "Live From Home." Casually referred to as a "challenge," each artist performs and then challenges fellow musicians to the part, thus continuing the stream.
See HERE.
Glasgow artist, Stina Tweeddale, the artist behind crunch pop / indie rock band Honeyblood, will be streaming performances with guest artists, live from her home studio all this week.
See HERE. (*First stream is tonight at 19:00 Glasgow time, 3PM EST)
Singer-songwriter Danni Christian (of folk punk band, Clover's Curfew), is streaming live via Facebook. Follow her on Facebook to catch future streams.
See HERE.
The Berlin Philharmonic's Digital Concert Hall is currently free to access. Redeem the code, BERLINPHIL by 31 March and receive free access to all concerts and films in the Digital Concert Hall.
See HERE.
Celtic-influenced folk punk band, Dropkick Murphys, will be streaming their St. Patrick's Day concert at 7PM (19:00) EST / 4PM (16:00) PST tomorrow, March 17, 2020, across multiple platforms.
See HERE.
Neil Young announced forthcoming streams of intimate performances from his home, appropriately deemed "The Fireside Sessions." The first of several will be announced soon, direct from Young's website, the Neil Young Archives. (*Note that Young will be dropping Facebook as a social outlet soon)
See HERE.
Ben Gibbard of Death Cab for Cutie will be performing via daily stream from his home, starting 17 March 2020 at 7PMEST (19:00).
See HERE.
Singer-songwriters Sarah Slaton (of Edison) and Michael Kirkpatrick are launching a live music streaming series called The NoCo Live From Home Show, featuring artists in and around northern Colorado. The first showcase is planned for March 21st and all musicians play from their own homes. Follow the program on Facebook to keep up with showcase announcements. Those wanting to participate can email nocolivefromhomeshow@gmail.com.
See HERE.
Austin, TX based live music charity Black Fret will be streaming six hours of live music by Austin musicians, starting at 4PM CDT / 5PM EST (16:00 / 17:00) today and continuing through March 21, 2020.
See HERE.
Folk punks AJJ, Jeff Rosenstock, Erica Freas, and more will be live-streaming from the instagram of Specialist Subject beginning at just before 7:55 GMT / 4PM EST (16:00) / 1PM PST (13:00).
See HERE / on Instagram @specialistsubject
Roots singer-songwriter John Calvin Abney will be streaming live via Facebook tomorrow, March 18, 2020 at 7PM CST (19:00) / 9PM EST (21:00).
See HERE.
New York City venue, restaurant, and bar, Joe's Pub (of The Public Theater) will be streaming past performances via YouTube, every Thursday, Friday, and Saturday night at 8PM EST (20:00), beginning this Friday, March 20, 2020.
See HERE.
Ridgewoord, NY music venue, Nowadays, is streaming from 8PM to midnight every night until they re-open. The schedule is HERE.
See HERE.
Electonica musician, Tycho, is streaming today (3/18/20) at 3PM EST (15:00) // 12PM PST (12:00) via InstagramTV. Follow along @tychomusic on Instagram.
See HERE.
Singer-songwriter Rufus Wainwright will be live-streaming daily from his home in Los Angeles via his Instagram account.
See HERE.
Orchard music artists pronoun, Shortly, and Future Teens streaming along with many others for "Alone Together Fest" live on Instagram March 21-22, 2020. Dual streams will be broadcasted on Common Ground Collective's Instagram (@CommonGroundCA) and each artist's individual account.
See HERE.
Sean Bonnette of AJJ is live-streaming daily around 5PM EST (17:00) / 8PM PST (20:00) via YouTube.
See HERE.
The United States Army Field Band is hosting seven days of virtual concerts covering an array of different repertoire, beginning tonight (3/20/2020), at 7PM EST (19:00).
See HERE.
Roots musician Pete Mancini will be hosting a virtual concert via StageIt, tonight (3/20/2020) at 8PM (20:00). Limited tickets with  "Pay What You Can" entry.
See HERE.
Beginning this Sunday (3/22/20), jazz pianist Fred Hersch will be live streaming mini concerts from his home, each day at 1PM EST (13:00) / 10AM PST (10:00).
See HERE
Lincoln Center has launched a new multimedia initiative dubbed "Lincoln Center at Home" (#LincolnCenteratHome), which features footage from the classic "Lincoln Center Presents" program, as well as two new programs: "Lincoln Center Classroom" and #CocnertsForKids.
See HERE.
Elton John will host an hour long, commercial-free all-star benefit on Sunday, March 29, 2020, from 9-10PM EST (22:00), dubbed the "iHeart Living Room Concert For America." The show  will feature performances by Backstreet Boys, Billie Eilish, Alicia Keys, Green Day's Billie Joe Armstrong, Mariah Carey, Tim McGraw, and others. It will be streamed on the iHeart Radio app, on iHeart stations, and on FOX.
See HERE.
Ben Folds, who is currently residing in Australia due to COVID-19 travel complications, is doing live-streamed fan request shows through his Patreon for all listeners, once a week from his temporary home in Sydney. The first show is this Saturday, March 28, 2020, 6PM EST(18:00) / 3PM PST (15:00).
See HERE.
Leon of Athens will be streaming live via Instagram tomorrow (3/28/2020) at 2PM EST (14:00) / 11:00AM PST / 8PM (GMT +2), along with Katerine Duska.
See HERE.
Houston, TX singer-songwriter Paulina Sjoberg will be hosting weekly streams titled "The Attic Sessions." The first session will be broadcasting this Sunday, April 5, 2020, at 1PM EST / 12PM CST / 10AM PST. You can access the streams from multiple platforms, all listed on Paulina Sjoberg's official website.
See HERE
Mandolinist Sierra Hull and guitarist Molly Tuttle will be streaming via Instagram live, beginning at 7PM EST (19:00) / 6PM (18:00) CST).
See HERE.
Ann Arbor, MI jazz/soul musician, Hannah Baiardi, is hosting weekly streams titled "Hannah's Corner," every Thursday, at 8PM EST (20:00). You can find the stream through her Facebook Live posts.
See HERE.
Jazz pianist, Connie Han; bassist, Christian McBride; guitarist, Raul Midón; and pianist, Erroll Garner will be performing live today, Friday, April 17, 2020 at 4PM EST (16:00) / 1PM PST (13:00), as part of the "First Listen Fridays**" series hosted by her label, Mack Avenue Records.
See HERE. (**This is recurring event featuring different artists.)
Roots supergroup, Our Native Daughters, (Rhiannon Giddens, Amythyst Kiah, Leyla McCalla, Allison Russell) will be performing via StageIt, live at 3PM EDT (15:00) / 12:00PM PDT (12:00).
See HERE.
Breakaway Festival and &Pizza have teamed up to present a "Hero Concert Series," on Thursday, May 7, 2020. It will feature a variety of artists, to be announced in the coming days. The concert will be streamed via Twitter. In the meantime, as well as during the show, listeners can contribute to &Pizza's "Hero Pie Program"  and donate a pie to essential workers by texting #FEEDTHEM to 200-03.
See HERE.
Frances Quinlan of Hop Along will be performing songs from from Painted Shut today, May 4, 2020, at 6PM EDT (18:00) / 3PM (15:00) on Instagram.
See HERE.
Jordan Rudess, keyboardist of Dream Theater, will be playing a solo concert on Friday, May 8, 2020, in partnership with Mercury Insurance. The concert will stream via Dream Theater's official Facebook page at 8PM EDT (20:00) / 5PM PDT (17:00).
See HERE.
---
If you are an artist or arts organization and have any accessible streaming for performances, email Throw the Dice and Play Nice with your name / organization name, name of your streaming initiative (if applicable), URL to the stream, and times when the streams will be live.