When "Bull Frogs Croon" Aoife O'Donovan makes art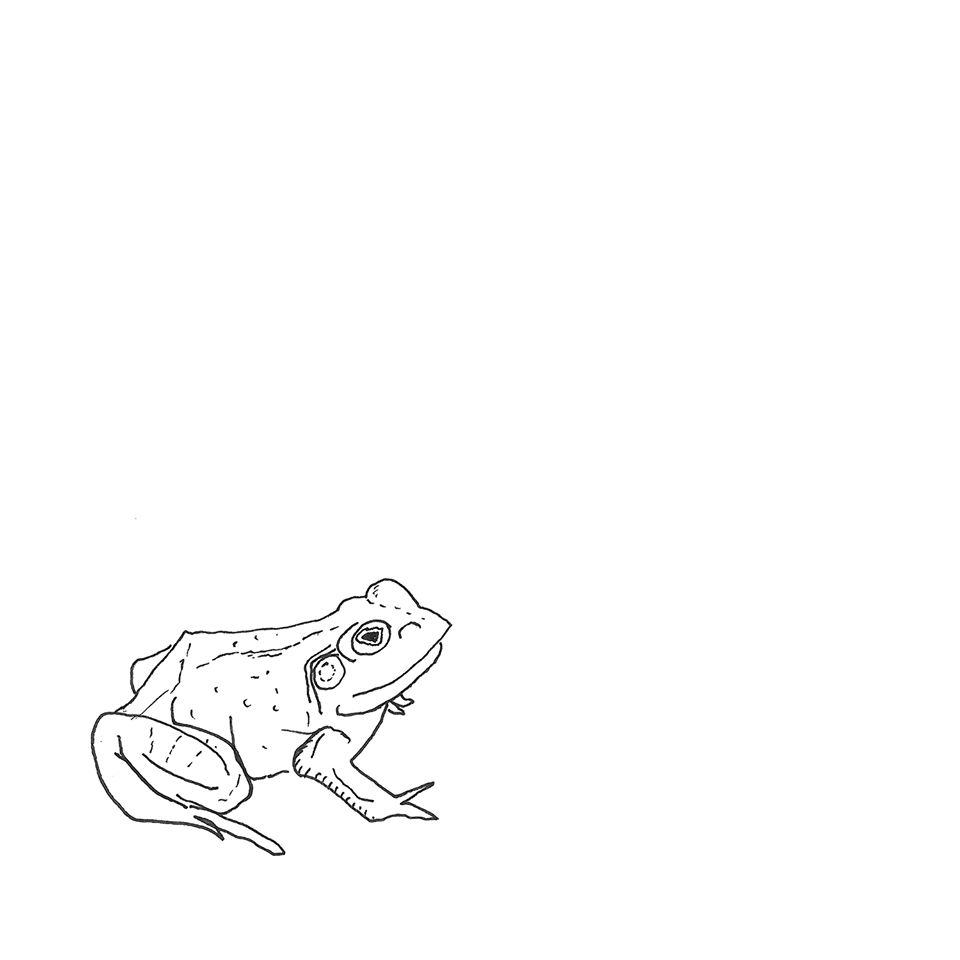 Aoife O'Donovan is a roots music chameleon. The award winning singer-songwriter can hang her songwriter hat with the best of the best and seemingly fears no spur of the moment, convention-breaking creativity. Shown at the very onset of her solo breakout with 2013's Fossils, after an already packed resume of varying folk groups and collaborative recording projects, and despite only being "two LPs in" on her solo endeavors, the myriad of other musical pursuits O'Donovan has pushed forward in its place have only added to her nonconformist accolades. This isn't to say O'Donovan has crossed into an alternate dimension where In the Magic Hour (Yep Roc Records, 2016) oozes with distortion and Zedd-style beat drops. How the Brooklynite folk artist manages to non-conform and blend in at the same time is in what she produces against her own increasing file of musical repertoire.
Bull Frogs Croon sounds comfortably like much of what O'Donovan is known for offering: skillful acoustic guitar work, imagery-laden lyrics, softly enunciated but vocally-distinct vocal performances, and a lack of stress over sticking with formal writing practices.
At the same time, this EP is still able to mark itself down as a first for O'Donovan. Made up of songs that were merged into a cohesive song cycle based off a happenstance encounter with poetry by the late Poet Laureate of Oregon, Peter Sears, the inaugural performance of what would become Bull Frogs Croon, was re-arranged from its 2015 Britt Music and Arts Festival orchestral performance, to that of an intimate string quartet. This type of song form and performance group respectively, made the initial approach toward Bull Frogs Croon a new, exciting frontier for O'Donovan. Nevertheless, even in facing this type of musical writing and working with harmonization in a new arrangement, there was yet still an outlet of familiarity on hand in the company kept to bring the "Frogs" to life. Fiddler Brittany Haas (of Crooked Still, Hawktail), violist and bassist Paul Kowert (of Punch Brothers, Hawktail) are no strangers to working, performing, or writing with O'Donovan. Whereas Mario Gotoh (Silkroad Ensemble, Broadway's Hamilton) and co-composer/producer Jeremy Kittel, bring some fresh perspective to the mix.
It's of particular curiosity where Kittel is concerned, that somehow he and O'Donovan hadn't collaborated in this fashion already at some point. The Grammy-nominated composer, who also plays fiddle in the quartet, has a well-established love for writing in the veins of traditional roots, folk, Celtic, and jazz – all styles that O'Donovan has either written and performed outright or, with which she has teased appreciation of through instrumental or rhythmic nods in fragments of her existing discography.
Better late than never though, and this mindset is one fitting for "Frogs'" whole timeline, as Sears himself only just managed to hear the premiere of the music's original incarnation before passing away. The loss of Sears was profoundly saddening, given all the enthusiasm, and genuine emotional vibrancy that came about as a result of not only reading his poetry but of the chemistry that flourished between O'Donovan, Kittel, and conductor Teddy Abrams. In fact, it was Abrams who contacted the other two and conceived of the trio working together for Abrams debut season as director of the Oregon festival.
Though the EP's title was derived from Sears' poetry, one might find it an amusing coincidence that the music from the Oregon performance didn't fade away with that one night but stuck around, subtly but persistently – like the reliable croak of bullfrogs at night – for those added years before becoming Bull Frogs Croon (and Other Songs). The music itself is unsurprisingly beautiful, as the personnel are all exemplary in their own rights and together, inspire no fear of disconnection of insincerity. The sparser form of support behind O'Donovan's vocals seems like it could stunt the impact of the music or the messages of the poetry but to the contrary, it illuminates Sears' work with the inclusion of natural breathing room and sense of sonic liberty for O'Donovan's voice, not having to balance alongside the sheer power of an orchestra.
The water is a glaze like loneliness at ease
with itself I cast and close my eyes for the whir out across the water,
the line striking the surface and sinking.
I like waiting for it to settle on the bottom, then jig it up a little.
I imagine the lure in utter dark.
I play it lightly. Fish rise. Just shy of the surface,
they play their glints off the moon on the water.
I see too my own loneliness. It's not too big
and it breathes easily. Soon, it may pretend it's rain.
Rain blurs the water. There is nothing wrong.
with rain. I take a deep breath and cast and cast.
– Peter Sears' poem, "Night Fishing"
Furthermore, the key takeaways of Sears' pre-existent words and even the pre-existent forms of the EP's other two songs, Hazel Dickens' "Pretty Bird" and the traditional Irish folk song, "Lakes of Pontchartrain," listeners are able to see even more indirect, nuanced chemistry – all of it forged forward by O'Donovan. Not at liberty to modify Sears' work, and not writing entirely new works in the "Other Songs" of Bull Frogs Croon, O'Donovan showcases both her ability not only to adapt her performance but to think differently about music that's long been a part of her repertoire or long existed in her musical story, like "Pretty Bird" had, with Crooked Still. Not to mention, the two tracks were not selected and reshaped on a lark but in a targeted way that was about finding music could and ultimately after some tinkering, would resonate with the EP's core of the song cycle.
Thus, while Bull Frogs Croon (and Other Songs) does go to milestone territory for O'Donovan, and also demonstrates her flexibility toward yet another batch of musically different situations and ability to think while standing at artistic vantage points, it's comes away a marker of quieter accomplishment over bombastic revelation. On the outside, the new tricks of this EP are easy to spot, if not limited in number when summarized broadly: the blending of poetry, the inclusion of new arrangement, the re-visitation of beloved repertoire. But this EP, despite being short and sweet, is a carefully laid out, delicately approached piece of artistic commitment and human connection that goes beyond those macro-scale attributes. The timeline of Sears' life, the bonding of O'Donovan, Abrams, Kittel, and everyone else, the artistic resilience of the combined words and music to stick around long enough and remain emotive enough to finally inspire a proper recording years after the fact – all of those factors shaped this project. Topped off by a thematically matching but minimalist cover, the humility and bigger picture undertones that permeate Bull Frogs Croon (and Other Songs) are the most appreciable, if not the most intangible aspect of this release. And in this end, they are what really take Aoife O'Donovan's art to its next level.
---
Bull Frogs Croon (and Other Songs) is available now.
Find it on iTunes, Bandcamp, and stream on Spotify.
Limited physical copies in CD and vinyl are available through Yep Roc Records.
Stay up to date with all of Aoife O'Donovan's work though her official website and these social media platforms:
Facebook
Twitter (@odonovanaoife)
Instagram
YouTube
Bandcamp
Spotify