Side Saddle's new album is one "Stunner" of a style shift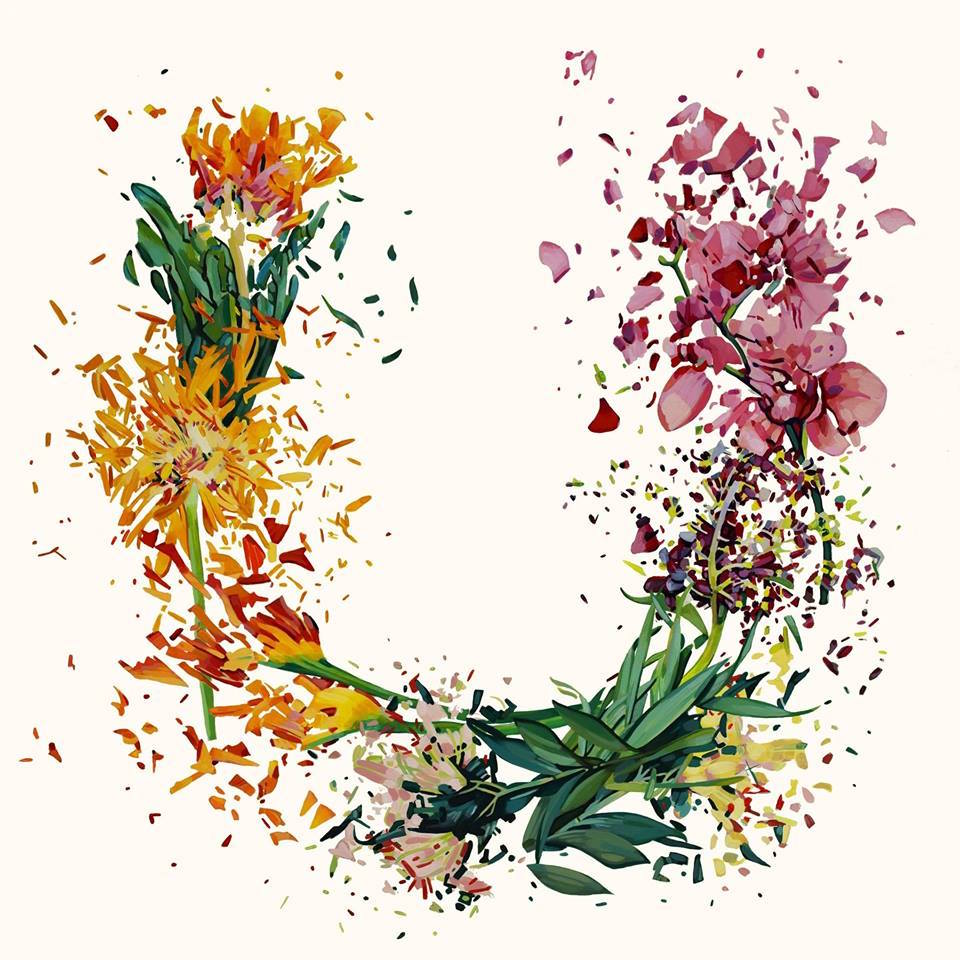 The sophomore album is a requisite rite of passage for any band looking to do music full time and keep above the proverbial business waters. A milestone that's also deemed the most precarious, second full lengths are commonly viewed as so due to the juncture they create for the artist(s). These albums represent either a refinement and solidification of the sound presented on the debut or, the potential for a solidification that happens alongside a significant pivot in style before.
Astoria, NY band, Side Saddle are well past project number two since the debut of their first EP, The Postcard, in May of 2014. Yet, with the release of Stunner (independent, 2016), this six musician group is nonetheless facing the proverbial bridge and given the above two choices, Side Saddle's second full length runs amp-first down a road much different from the indie folk foundation lead singer Ian McGuinness started with four projects ago.
Side Saddle is:
Ian McGuinness
TJ Dumser
Ryan Sniffen
Eric Tait
Brendan Coughlin
Rich Bozek
The handful of years Side Saddle has under its belt come complete with a praiseworthy amount of recognition, evident both in writing and in booking. Gaining notice from the likes of CMJ and more recently, repeat showings through Sofar Sounds NYC, the band have grabbed an increasing amount of attention and have earned a clear following. Such an introduction is good but can give way to an understandable dose of fear with a declared change in sound, which is what Stunner was proclaimed to be from the release of the lead single, "Right Frame of Mind," back in July.
Clocking in at eight tracks and 32 minutes, Stunner is like the albums of classic times past. The kind that aren't about seven extra "filler songs" and that, if they were still widely relevant, would fit on the standard CD-R for those long evening drives in need of emotive music. Instead, Stunner is a shorter record, intent on being impactful in all ways and all the way through. The first impact felt is going to of course, be the surface change – the shift from folk to full-out indie rock. Side Saddle have turned a corner and do everything possible to ensure no uncertainty of "did they" or "didn't they" remains by the end. The three pre-release singles, "Right Frame of Mind," "Still," and "Connected" hammer home the band's sonic pivot best; the former two tracks busting out thick and dynamically loud electric chords that bare a tonal edge right from their respective outsets. The drum kit, as well as more parts within it, have also taken on a role of increased prominence in activity and volume, further boosting the overall force and musical momentum Stunner quickly establishes after the contemplative but sonically metaphorical and grandiose opener, "Heartbeat."
Speaking of beats, the nearly ceaseless momentum of Stunner isn't due simply to more clearly audible beats heard in a louder tom, syncopated bass line, or lead power chord. What adds to the overall accelerated and driving feel of the record, is also McGuinness's continual decision to slip in and out of different time signatures – for as little as single measures of time – and his choice to play with the layering of many rhythms to create one song's very melody or hook. He does this so swiftly and seamlessly at times, that tracks feel like they can be counted in two different ways, even though only one pattern truly prevails. The end result is a beautifully executed series of intertwined punctuations that seem like they should clash at any moment but instead weave and twirl like a precisely timed set of gears. This quality alone shows Side Saddle's take on indie rock not to simply be a trade in electrical wattage, pedal selection, and hook application but rather, a multi-faceted and carefully thought out adjustment that retains the running spirit of the band's original intricate songwriting and arrangements merely enhanced and refreshed with a new set of standard sounds.
Indeed, the compositional heart (no pun intended) of Side Saddle's strength, continues to shine on Stunner, folk style or not. Similar to releases gone by, McGuinness peels back the covers of stories to his life, sparing no sense of emotion, regardless of how vulnerable ("Right Frame of Mind", "Go Home"), existential ("Connected"), or full of deep sadness ("Curious", "I Want to Know"), the core of his experience might be for the listener looking from the outside.
If I could close my eyes, let it drive itself
Then maybe I could breathe or help remind myself
I pulled over on the right side, to stare and sigh and lose my mind
I pulled over on the right side, to stargaze while I lost my mind
(You can let yourself escape from all of this)
Well what is there inside me
I've been searching all my life
Is everything connected in your mind?
And I've been scared to waste time where I'd rather not reside
But babe it gets so hard to leave each time that I can't
 "Connected"

This, teamed up with a non-lackadaisical approach to instrumental writing, should abate any clinging reservations about this transitional album because beyond any one specific genre chosen for promotional purposes, how much of one's true self as a songwriter goes into a piece of music, is what really makes it a unique work. Moreover, even though Side Saddle have plunged into the indie rock pool, this album isn't without passing tinges of folk-minded elements like the retaining of shakers, tambourines, and proper piano, as well as the smooth-as-glass vocal harmonies that propelled the band so far in its more acoustic beginnings. Even sections displaying some of the boldest rock style writing – which are heard through interludes and guitar solos abundantly on seven of Stunner's eight tracks – turn to harmonizing with intervals like perfect 4ths, 5ths, and octaves.
In its closing, Stunner does wind down significantly with "I Want To Know," which almost seems like a stylistic reversion, given its piano and acoustic guitar fueled introduction. Nonetheless, its overall result is just a display of the traditional ballad as Stunner's end piece. Though thinking of it as traditional might even be doing the song a disservice; with a bridge that boasts hand percussion and a phaser powered electric guitar part. Certainly, listeners will depart from McGuinness's musings on a calmer and more sensitively delivered note (And I want to lie / When everybody asks why / You didn't make it out tonight) but when stacked against the rest of the record, this softer landing seems like it was designated to be just that: a gentler conclusion to a project otherwise packed to the brim with intensity of both the musical and emotional kind.
The quality of the mixing and mastering is top-notch thanks to Tony Doogan (Belle and Sebastian, The Mountain Goats, Teenage Fanclub) of Glasgow's Castle of Doom Studios and Steve Fallone (TV on the Radio, Okkervil River, Die Antwoord) at NYC's Sterling Sound respectively. The two engineers' contributions are the final ways Side Saddle kept tied to their natural origins. Polish from production rains down like a crystalline deluge but the band have kept plenty of the humanity of both themselves and the character that comes from playing their instruments in the end result. Character is left ample room to breathe in-between the notes. Shock from any continuous exactness should be credited to the band's personal execution over artificial intervention. That in and of itself is applaudable, as the pivot to a bigger wall of sound could have easily tempted the group to let up in places, relying on their new volume and tone colors to buffer out any lack of proper nuance.
Stunner represents the beginning of the new map Side Saddle has chosen to navigate and so far, the band's adeptness is undeniable. Whether blasting the music to get the most impact from the many pulsating choruses and instrumental breakdowns or listening during the serenity of an evening staying in and picking up on the last moments of decay and release to the seven note ascending and descending piano hook that permeates the end of the record, the band has assembled a project that wastes not a breath. There's no doubt Stunner is an indie rock effort but make no mistake: Side Saddle didn't make this change residing to become just another indie rock band and the fact that there's so much more to come away with than an ear worm refrain and a direct, "they sound like this band" comparison is all the evidence needed to prove it. This band isn't looking to be a hybrid class but it's equipped to go forward with the tools to create with the distinction of one.
---
Stunner is out now independently and is available through Bandcamp, iTunes, and streamable on Spotify.
Side Saddle begin a brief tour tonight in Connecticut, culminating in a Brooklyn release show one week from today. Full date list and information below.
Stunner Release Tour
4 November – The Space | Hamden, CT
5 November – DC's Tavern with Charlie Sztyk and Seamstress | Hoboken, NJ
6 November – The Barbary | Philadelphia, PA
11 November – Sunnyvale (Record Release Show) with Rare Futures and Rad Horror | Brooklyn, NY

Stay in the loop with all things Side Saddle, through their official website and these social media platforms:
Facebook

Twitter (@sidesaddlemusic)
Instagram
YouTube
Bandcamp

SoundCloud