Can Shlomo Franklin keep it together with a "Bag of Bones & Broken Dreams"? (Premiere Play)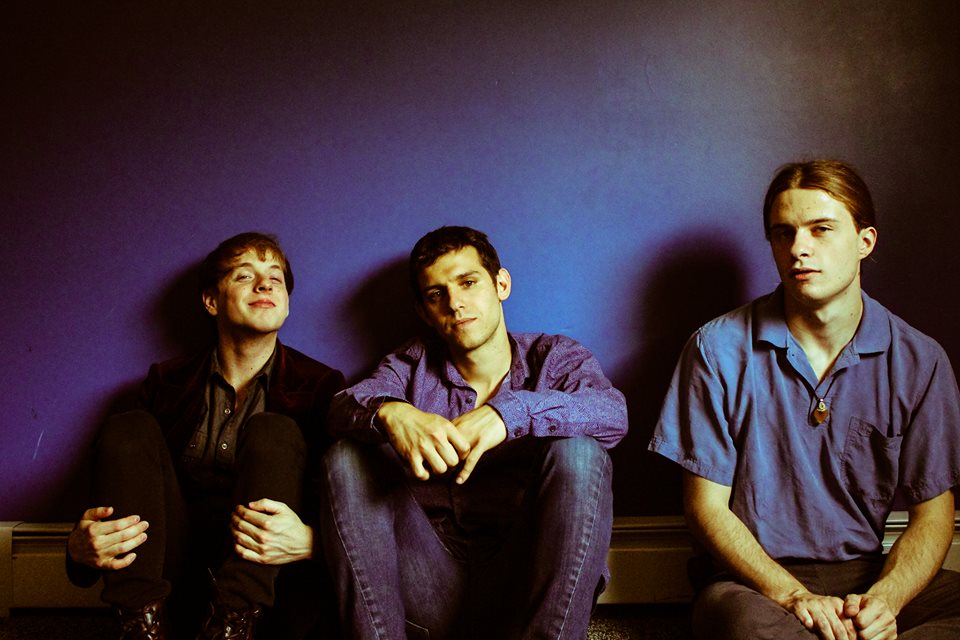 Plenty of people in the world have been there: The relationship that is technically still active but is definitively eroding – like sands staring down a hurricane – from the inside out. Whether denied in silence or admitted in secret, these kinds of connections often run on external energy alone and the decline can end up being worse than the actual ending itself. There are those who are, by contrast, fortunate – people who have never clawed through such a divisive situation. Still, songs that deliver powerful emotions or powerful stories, even ones listeners themselves might not have yet lived through personally, can be some of the most satisfying listening experiences. Just take notes from the Bright Eyes' run.
"Bag of Bones & Broken Dreams," released today by singer-songwriter Shlomo Franklin, and the lead single from his forthcoming EP, Rockabilly Radio (due out 15 July 2016), is one such piece of music. The track wastes not a single lyric on foreshadowing the narrative of decline and inner conflict (I watch you cry tonight / Yeah I guess we're splitting at the seams). Funny enough, there's some humor to be found in the contrast created in using directness against the gradual deterioration of a relationship.
Listen to the track below in this official lyric video.
A composition dressed with no more than a mild manner of reverberation and clean, softly shaped guitar tones, "Bag of Bones & Broken Dreams" projects its strength through Franklin's slight vocal rasp and intermittent unsteady delivery. While these qualities would indicate a degree of ill-preparedness for many, in this case, Franklin's tonal specificities fly from the speaker to the ear as the force that spearheads emotional impact and implications of dejected struggle intended for the listener. It's this central aspect of Franklin's artistry that channels artists like Bon Iver, Bob Dylan, and The Tallest Man on Earth – each noted for cutting through by way of their coarse but honest lenses, as opposed to any stringent default of written or melodic structure. Additionally, the almost nerve-wracking precariousness of the song and brilliance in its execution is most likely also due to the impromptu and unexpected nature of its preservation.
"[Myself and my bandmates, Allen Glenn (drums), and Joe Miller (bass)] recorded this live and in one take by mistake. We were focusing on other tunes but I got tired of doings songs over and over again so I just started playing this without warning anyone. That's why you can hear Allen [Glenn's] snare drum is still on cause he wasn't ready but luckily our engineer, Keith [Lauria], hit record and we captured a real pure version that I'm really thrilled to share."
The presence of a reassuring affirmation at the end of the choruses throughout the song (I promise you that everything's gonna be just fine) might make this fixation on sadness appear partially blinded, akin to the people of the story. However, the uncertainty of how to interpret Franklin's repeated confident remark – immovable optimism or, quiet acceptance and assurance for the future – is the final straw of duality that earns "Bag of Bones & Broken Dreams" steep credit for doing more with less and for crafting a song that is just gentle enough with its overt sadness for the temporary discomfort, to be something deliberately sought after.
---
"Bag of Bones & Broken Dreams" is available now through Bandcamp.

Pre-orders for Rockabilly Radio, due for independent release on 15 July 2016, are also available through Bandcamp.
Shlomo Franklin will be hitting the road with artists Ami Madeliene and Patrick Collins today, for a tour of the northeast throughout remainder of the month of June. A release show celebrating the EP is planned for 16 July 2016 at Downtown Barn in Liberty, NY.
Shlomo Franklin Tour Dates
June 15 Tree House Living Room, Northampton, MA
June 23 Local Sprouts, Portland, ME
June 25 Light Club Lamp Shop, Burlington, VT
June 26 Friends & Family, Burlington, VT
June 27 House Boat, Lake George, NY
June 28 House Show, Peru, VT
June 29 WSPN Skidmore College Radio, Saratoga Springs, NY
More dates TBA
Keep up with Shlomo Franklin through his official website and these social media outlets:
Facebook
Twitter (@Shlomo_Franklin)
Instagram
YouTube
Bandcamp
SoundCloud