Hold a place in your next playlist for Title Holder's debut single "Animal"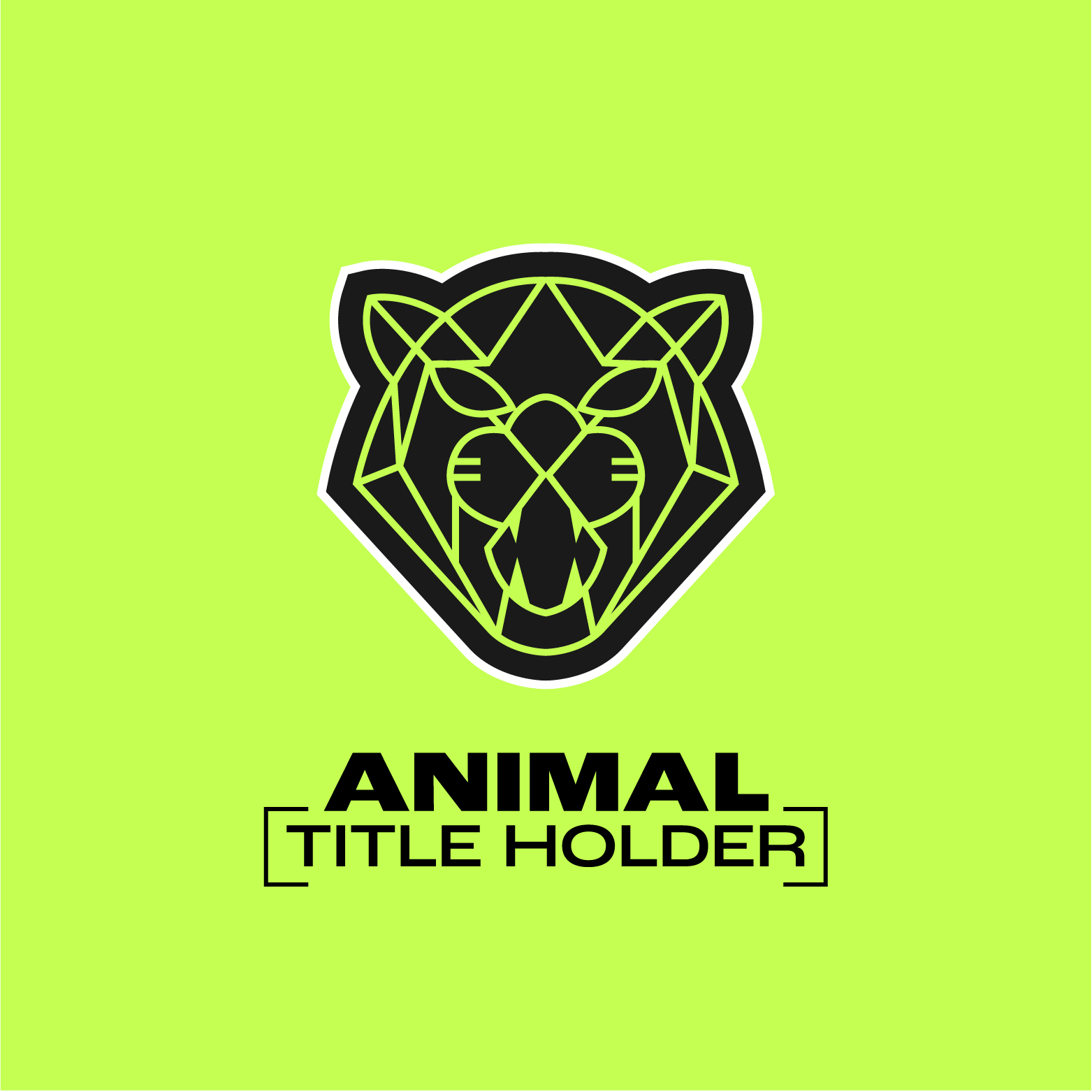 Albert Einstein said, "Genius is 1% talent, 99% hard work." Though a man with a legacy firmly rooted in science and mathematics, Einstein's sentiment could easily apply to all the musicians around the world who get up each day with unique goals and dreams for their art. Many of the music makers out there have aspirations of their music reaching and being followed by a wide enough audience that writing songs, touring, and releasing records is able to be a financially sustainable endeavor. Matthew Sullivan, a Long Island, NY singer-songwriter, has been an active musician for years but is only just starting his journey with Title Holder, Sullivan's alias for his budding ska/pop-punk project that's due to come to full fruition through the rest of 2021 and into 2022. Today, Title Holder marks its first major milestone in that process, with the release of the debut single, "Animal."
Only being at the starting line of this new project, Sullivan has yet to discern what the development and growth of Title Holder is meant to become. However, the way the Long Island musician is going about bringing his songs to life certainly projects a sense of Einstein's philosophy. What gives Title Holder's origin story a little extra intrigue is that Sullivan's mix of talent and hard work came with some luck luck as well – just – not enough to carry things on its own but enough to be useful if Sullivan acted when the lucky moment came around. And this moment seemed to make its appearance far sooner in Title Holder's saga than where unexpected good fortune tends to appear in the often slow burning, long running "rise and grind" stories that many up-and-coming musicians are used to.
"In the spring of 2020, I was listening to "Chris DeMakes A Podcast," hosted by Chris DeMakes [of] Less Than Jake," Sullivan says. "And at the end of the first episode, [DeMakes] mentioned he was open to receiving submissions for songs that anyone may want to have produced by him. I shot him over a track that I was working on and he immediately emailed me back and we started working."
That said, it's not as though "Animal" got its lucky start and proceeded to fly straight to the finish line with Sullivan simply relaxing on a recliner. Having an established work history in the music industry as a part of several previous pop-punk groups, Sullivan put in plenty of his own manual work to not only write the frame of "Animal" but to bring in other collaborators and assemble the team of people who ultimately helped the track reach its finalized iteration.
"I have been working with Nik Bruzzese of Man Overboard and Casa Loma, since 2017 on previous projects," says Sullivan.

"[I] knew once these songs were written, that I wanted to bring the project to him. Nik not only co-produced this record but also played drums on the entire thing. He [also] got me in touch with John James Ryan of Keep Flying, Dave Heck of Aaron West & The Roaring Twenties, and Matt Stewart of Streetlight Manifesto, who listened to the tracks and all agreed to meet me at the studio to record ["Animal's"] horn parts."
Origin story aside, "Animal" definitely gives off a professional glow, evident right away from the overall clarity in the song's mix. The music's star instruments – saxophone, trombone, and trumpet – are bequeathed priority placement in the soundstage, with the attack of each made bright, and crisp without also being loaded up with too much dynamic power. Miscalculating the volume to increase enhance an already crisp brass section can lead to a piercing sensation in one's ear while listening and is a common pitfall with this style and lineup. The balanced execution and appropriate restraint with these kinds of temptations during production, reveals where the first hand listening experience of DeMakes and Bruzzese in the producer's chair, helped "Animal's" sonic potential a great deal.
"Animal's" song structure clicks right into a classic pop hit form, with a verse, pre-chorus, chorus, bridge, interlude, chorus, outtro and this only serves to bolster the catchy character inherent to the bouncing syncopated rhythms used in ska and pop-punk music. While this aspect of the song's form does bring in an element of "conventionality," it also shows just how well-suited to and how much a song blending these genres benefit from the ebb and flow created by straight pop-minded songwriting. Furthermore, the inclusion of frequent rhymes lines and Sullivan's decision to link together the ends of some lyric lines, right with the beginning of the very next melodic phrase (I need a quick second to make sense of this / a cold cup of coffee and a pot to piss in––now listen –– to the voice of reason in my head / I still listen) propels the music forward even more, mentally setting up the listener for the full band splash of the chorus before it even begins. It's a subtle but clever use of rhythm to create a feeling of kinetic momentum, where the listener would feel less inclined to stop the music than to want to get to the next section.
All of this said, it's helpful at times, that the song was written to move with the natural flow of inertia because there are some aspects that aren't as well served when focused on in isolation. The production on "Animal" gives it a nice confident dynamic level and gives the song's overall tone a clear polish. However, a few issues with balance of the mix still present themselves amid the otherwise vibrant soundstage. Sullivan's vocals. though not over saturated in any kind of effect, come across almost a little too well blended in with the rest of the music.
More than anything, this isn't a matter of blend having to do with production as it is singing delivery. Sullivan has a great voice; he has a clear tone of speaking, and he projects the emotion of the song into his words. Still, even though the production left his voice more than enough space to be heard among the vibrant and loud brass, the general nature of this vocal timbre makes the vocals seem more passive in the mix than they likely are in reality. It might be worth it for Sullivan to explore ways to try inject something sonically distinct into his singing voice, even if that means just singing with a touch more bite, (think of the way an actor practices new accents or the removal of their own natural accent.) This doesn't mean to imply hamming it up and becoming unnatural to the extreme but, for lively genres like pop=punk and ska, Sullivan can, and should, not only stand out dynamically at the forefront but his voice needs to be the last thing on a person's mind when thinking of Title Holder's music.
The same could be said for the very last section of the song. Running at more than 35 seconds of instrumental outtro, this final section takes away from letting Sullivan be the close to the last thing on listeners' minds when the song is winding down. It's easy to see how this last second, with Sullivan improvising some vocals and parts of lyric lines, will thrive in a live show setting where he and his eventual backing band are free to do as much of a last note build up with the audience as they want. But for the studio recording, it might have worked a little smarter to his advantage for the outtro to be just a tad shorter given the lack of supporting live ambiance. The energy of the song's music video greatly helps in this regard!)
All in all, for a first outing under a new moniker, Matt Sullivan has something exciting in Title Holder and with "Animal." This song is just the kind of upbeat and energetic piece that can and will leave an enjoyable impression with those who hear it. "Animal" makes a bright, fun, introductory statement and knowing that there are more songs on the way through the rest of the year and into 2022, it's best to put this track near the top of your playlists and stick it on repeat so when the next song comes, that warm glow of the trumpets and snap of the snare will be fresh in your ear and ready to jump right into the next one.
---
Keep up with Title Holder through these social media outlets: