John Calvin Abney and "Alternate Takes" on the sound of goodness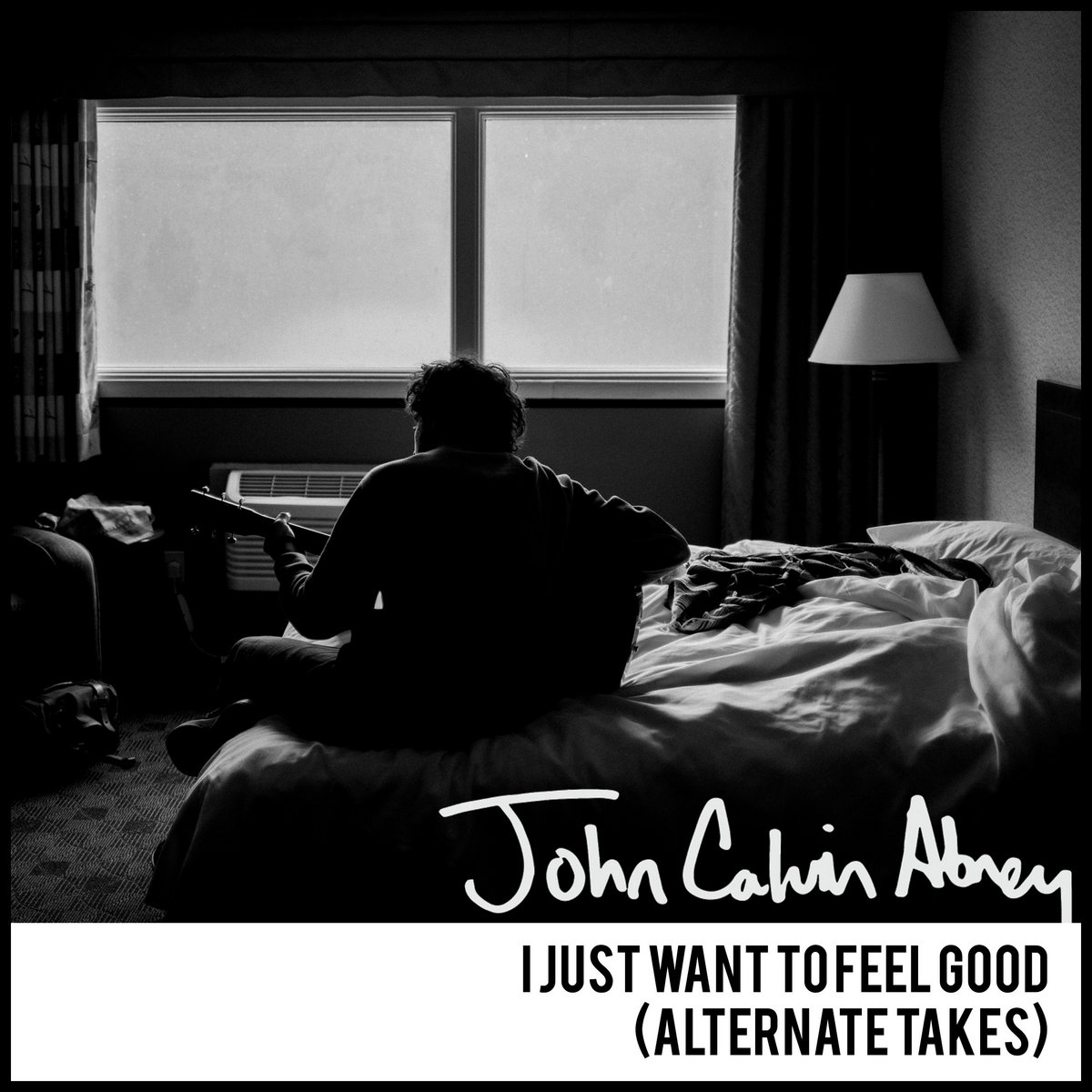 Indie folk artist, John Calvin Abney is a multi-layered musician. On the one hand, the Tulsa, OK artist is the most solid of supports, as the guitarist for fellow musician John Moreland. On the other hand, Abney has also established himself well as a thoughtful soloist in his own right, amassing a highly praised catalog of several releases over nearly six years.
In the midst of so much all-around success, one might presume that Abney is the kind of musician who exists far from his listeners – even if not intentionally – because that's just what can happen as a musician takes on more projects and is beholden to more work. Thankfully that's not the case. And in this moment of physical separation the world is currently enduring, established commitment to interpersonal connection and a grounded demeanor will likely mean a less steep social adjustment curve for artists like Abney, as musicians of all statures – from Yo-Yo Ma and James Taylor to the local neighborhood bedroom DJ – are forced to exist on the same plane of individualized performance and a very intimate, as-you-are, kind of presentation.
Luckily for Abney, the multi-hatted songwriter is prepared for just such a moment. Just last week, Abney released a three track EP containing two alternate take sessions of the titular song "I Just Want to Feel Good," as well as an older take of a song titled, "The Longest Night in History." All three tracks come from two performances Abney participated in – the Coyote Sessions and Far Cries Sessions – across 2017 and 2016 respectively. Generally speaking, the three songs are collectively laid back. Even the more varied Coyote arrangement of "I Just Want to Feel Good" – which supports more distinct instrumentation like harmonica, violin, and splashes of drums and percussion over the stripped down guitar-driven Far Cries version – isn't aiming for the song to present a decidedly more frenetic mood over Abney's acoustic guitar-driven version from the Far Cries Session. Still, that doesn't mean the three tracks are virtually indistinguishable from one another.
The differences between the two sessions of the title track understandably make for the intriguing highlight of the release for both new and older fans alike. The main point of distinction comes from considering what kind of setting for which each song is best suited. The 2016 approach, aside from being minimal in its sonic backing, plays outward with a sense of closeness in its sound quality. Abney's voice is clear and smooth but kept all but completely natural in its sung nuance, save for the slightest touch of reverb. Add to that the very up-close capturing of Abney's vocals and the whole performance feels incredibly personal – as though Abney is singing with intense conscientiousness, to each individual person who plays that version of this song. The style of audible closeness and delicately strummed guitar is reminiscent of Conor Oberst's Bright Eyes work, save for a more asserted quality in Abney's singing delivery.
I'm not gonna be a model for your grace
That's not in my cards or the lines in my face
That's all over and done
And you're the acting judge putting me on trial
Am I [slowing?] new beginnings or am I stuck [in reconcile?]
I gave it hell as long as I could
Now I just wanna feel good
– Lyrics from "I Just Want to Feel Good"
Going from that kind of atmosphere to the immediately more tone-colorful 2017 take, the shift initially sounds jarring but Abney doesn't run away with the song even if the music does have more sonic power behind it. The harmonica, hi-hat, and finger-style acoustic guitar starting all together makes it clear the Coyote take isn't the same kind of individualized affair. However, tempered dynamics and a matching tempo from its older counterpart keep the song from taking on too much alteration.
The main takeaways here – as well as with "Longest Night in History" – are its perception of grander space and more story-driving sounds. In both songs, Abney's voice is treated with more effect, as well as being captured from a place far less sonically snug than before. The result is music with an equally relaxed mood but the perception now moves to seeing Abney's contemplating his thoughts in a space far less confined and already sparked by inspirational elements. In either case, one can imagine Abney singing out, filling a large room with his voice, with all the intended personality of each song behind him. The subtle but unique inclusion of Wurlitzer tones in "The Longest Night in History" is mildly unexpected but adds fun tonal character to the mix just as the more active and prominent drum kit elements do in the Coyote rendition of "I Just Want to Feel Good."
The contrasts across each song are definitive but only in such a way that Abney can be imagined singing to different kinds of audiences, with different mindsets of storytelling – not necessarily changing the inherent style or quality of his work. I Just Want to Feel Good is an apples-to-oranges kind of EP that can become even more of a satisfying through the listener's own imagination. And in these days of minimal movement and solitude, music that can give one's inner creativity some exercise is just about the best thing a person could turn to for sonic entertainment right now.
---
I Just Want to Feel Good Again (EP) is available now.
Find it on Bandcamp.
Stay connected with John Calvin Abney through his official website and these social media outlets:
Facebook
Twitter (@JohnCalvinAbney)
Instagram
YouTube
Bandcamp
SoundCloud
Spotify