Wylder shake a little summer loose with new single "Swells"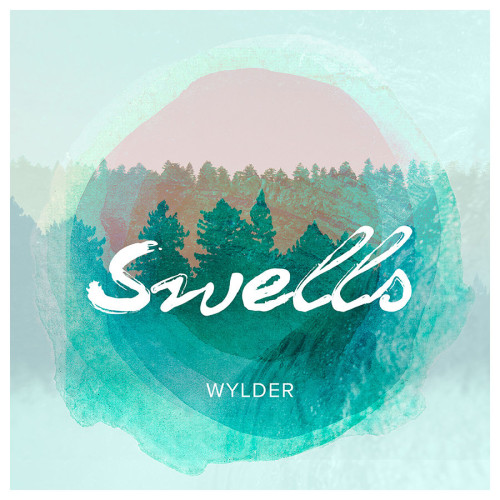 No one in the greater New York City area needs reminding that winter has finally decided to get its act together and inflict the bitterest of low temperatures on innocent folk just trying to get from here to there and back. Incessant cold is in full swing and that can leave many pretty miserable but, a new offering from Washington D.C.'s Wylder might provide just the mental respite needed to get through the next cold snap.
Indie folk group, Wylder, have released their second single, "Swells" today. After getting a good surge of press and well received fan buzz for their debut single, "Sunstroke" back in July 2015, this new track is a solid sophomore follow-up that, upon first listen, gives off the impression of an equally vibrant shelf life to its predecessor. Hit play below and check it out:
Now, despite the implication of sharing qualities with "Sunstroke," "Swells" is no repeat performance; outside of sharing some of the former song's lovely general character. Specifically speaking, this new release is crafted in an similarly cheerful, upbeat, and light manner that will do nothing short of inspire thoughts toward warm days at the beach or park, basking in the waves of the sun or ocean. Keeping with the band's tagline, "Indie folk for indie folks," "Swells" is packing all the pieces of a genuine folk foray.
The overall feel and perhaps first impression of "Swells" brings to mind the folkier, acoustic side of pop-punk band Relient K –one of Wylder's favorite musical contemporaries. Meanwhile, more particular aspects of its arrangement, composition, and even the performance style of individual parts, point the needle toward folk and country-style artists like Reilly and Striking Matches (listen to the latter's track, "Miss Me More").
A syncopated, balanced, seven-note rhythm runs throughout the track, influencing just about everything: from the introductory bass line, to the hand shaker percussion and twinkling piano. The aforementioned instrumentation might not initially flag down traditional folk enthusiasts but less than 10 seconds into the song, and then a quick 10 seconds more past that, the comfortable strumming and picking of a mandolin along with the carefree glide of a seasoned fiddle dunks "Swells" right into the roots pool with no awkward transition anywhere in sight. All these parts dance nimbly beneath Will McCarry's friendly lead vocal, which is joined intermittently by multiple, unison background vocals singing a basic harmony line on "ah," in a cleverly placed and swell-like, step-wise interval sequence.
The song as a whole is a smartly constructed piece of work, with each element sliding into place to enhance every other component and presenting the strongest possible final combination. Lyrically, "Swells" isn't an absolute beam of sunshine, ("I could wait for you or just move on my dear / where I belong / but I just need for you to go…") but even with the subtle inclusion of a sad separation, Wylder doesn't waste an opportunity for structural synchronicity, as that very section of the song brings the main melody lower and hovers there before inciting musical anticipation, a melodic build up, and return to energetic form through a delightful fiddle solo that swings and frolics its way back to the chorus ("Carry on, whoa / even though you know / that nothing feels the same / So carry on, whoa"). The only principle draw back to Wylder's great musical trinket is its length. True, the track sits perfectly in between a radio acceptable time constraint but, with such pristine cut, entirely predictable sections (hook, verse, chorus, verse, bridge, instrumental break/2nd bridge, chorus), "Swell's" structural perfection actually tends to highlight its fleeting quality.
Past such a shortcoming however, Wylder have delivered a strong second single. Just like "Swells," the band are undeniably doing a slow build of appreciation and anticipation for their debut full length, "Rain and Laura," which is due out later this spring, on 8 April 2016.
---
"Swells" is available now through iTunes and is streaming on Bandcamp, SoundCloud, and Spotify.
"Swells" was recorded at Fidelitorium Recording and Black Iris Recording
Co-produced by Ted Comerford and Wylder.
Engineering was done by Ted Comerford.
Mixing was done by Bryan Cook.
Mastering was done by Brad Blackwood.

Look out for more news on the band's upcoming release and see them at Rockwood Music Hall for their release day show. That and more live dates are listed below.
Wylder Live Dates
18 February Fredericksburg, VA at The Kenmore Inn
26 February Charlottesville, VA at World of Beer
26 March Fredericksburg, VA at Park Lane Tavern
1 April Washington, DC at Bayou
8 April New York, NY at Rockwood Music Hall
9 April Fredericksburg, VA at University of Mary Washington
17 April Baltimore, MD at John Hopkins University
21 May Warrenton, VA at Old Bust Head Brewery
Find more on Wylder at their official website and these social media outlets:
Facebook
Twitter (@WylderMusic)
Instagram
YouTube
Bandcamp
Spotify