Go on a lively journey with The Legendary Flower Punk's new live album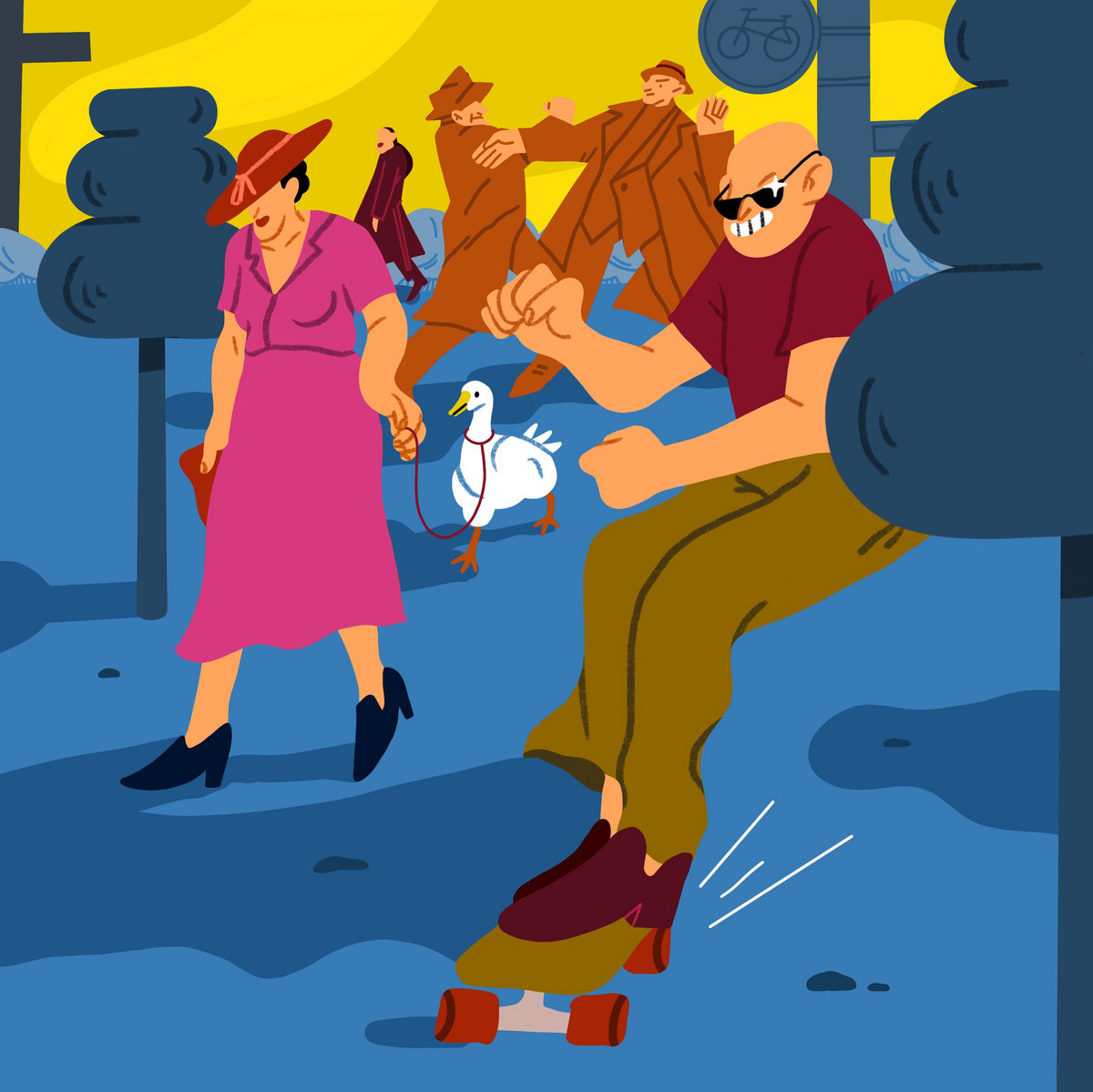 If there's one sentiment that was heard reverberating through nearly all of 2020, it was the continual announcement of postponed or canceled shows. Like the ripples of a stone thrown in water or the echoes of sound waves in a canyon, the call of cutting live music was a simultaneously recurring and fresh form of disappointment that spared no genre, no country, and no size of show. Looking back, the entire situation seemed all but one-sided. If you needed to cancel, you canceled and there was no half way about it – at least not as far as in-person performance was concerned.
St. Petersburg psych-rock jam band, The Legendary Flower Punk couldn't escape this unfortunate reality either, and for the five piece group, the loss of touring and playing amount of 16 dead shows that took months of prior planning just to fully book and secure. However, a stroke of spontaneous brilliance struck the group in the waning hours before their local lockdown. Mustering up as much of their jam band style and stamina, The Legendary Flower Punk played and recorded enough music to amount to 16 different live sets.
Quite the feat, isn't it?
The Legendary Flower Punk is:
Kamille Sharapodinov (Guitars, Percussion, Noises)
Mike Lopakov (Bass)
Dmitry Vnukov (Saxophone, Flute)
Denis Antonov (Electronics, Keyboards)
Nick Kunavin (Drums)
Rather than accept the loss of shows, subsist with a somewhat audience-detached livestream or, trying to cram in the recording of any pseudo-finished material just so the band has something in storage before lockdown, The Legendary Flower Punk lived and played out the shows they would have given others, in real time! Now, of course nothing equates to the experience of true, in-person live music but, this approach seems like one of the more clever ways to:
Try to tap into the loss of live performance.
Give the band a new recording to sell to fans and pad lost profits / accrued expenses.
Play into the idea of the "what if" scenarios everyone imagined during lockdown.
Create a kind of time-frozen memento for what could have been.
All of this logistical goodness aside, the actual music from The Legendary Flower Punk on the band's latest faux-live-show album, St. Petersburg, RU 16/4/2021 (each release is named for one of the canceled live shows,) delivers quite the riveting listening experience. While the idea of jam band music – particularly music with a psychedelic twist – often beget thoughts of folk rock, loose distortion, and long winding solos familiar to bands like Phish, Blues Traveler, and The Grateful Dead, the set captured for St. Petersburg, RU 16/4/2021 doesn't project nearly the same style sound; however that's not to say the record doesn't come with its own improvisational energy that gives its music a distinctly jam band-style experience. "Wabi Wu" makes this point well, as the opening lead guitar motif runs for a full minute before the chimes of some lush electronic bell tones break up the entrancing repetition. Here it becomes very easy to picture the band playing to a large field of festival attendees and simply improvising when to move each part of the music forward – the length of time spent on each section ultimately not mattering.
Meanwhile, once the improvisational potential of each song is set aside, the actual lineup and arrangement of The Legendary Flower Punk results in songs that fundamentally sound rather far off from the typical trappings of psychedelic rock. Heavy leaning on parts like rapid snare rolls, dense rhythm guitar, and melody-leading saxophone in "Hexagram," combined with the song's minor tonality, tilt the track much closer to progressive rock or jazz fusion. In fact, a good number of eight tracks in this set gravitate around similar compositional styles. From the aforementioned two tracks, to the cavernous drum and saxophone-driven "Romantic Warrior Strikes Again," to the guitar and saxophone melody-trading "Subway Zen," much of this set by The Legendary Flower Punk exudes a blend of lush production, energetic hooks, darker tonality that sounds like it was ripped straight from various action-powered anime series of the 1980s and 90s.
The prominent role of Dmitry Vnukov's saxophone, and even his flute in the band's cover of Tomoyasu Hotei's "The Battle Without Honor or Humanity," only adds to this mentality, as the contrast of smooth, jazz-leaning timbres, uptempo hooks, and boldly overdriven electric guitar (as heard in the track "Aki Kaurismäki") was a staple sonic profile of series like Cowboy Bebop, Trigun, and Lupin III. The delicate balance of dynamic punch with sleek tonal swagger fit within each of these series in different ways but made for a memorable showcasing of previously, seemingly contrasting concepts. And for all of its determined work, The Legendary Flower Punk has evoked a similar sense of satisfaction with how effectively and appealingly the band brings together its own unique arrangement.
Though there's no way to go back in time and do something that didn't happen, with what The Legendary
Flower Punk put together and executed for St. Petersburg, RU 16/4/2021and the April 16th sow that never was, this set of songs definitely inspires motivation and desire to see the band in person and go with the limitless, jam band flow.
---
St. Petersburg, RU 16/4/2021 is available now. Find it on Bandcamp.
Additional music available through iTunes and the band's studio album Bandcamp page.
The album was recorded live at "Svalka" Club at "420 Festival."
Mixing was done by Igor Karnaushenko.
Stay connected with The Legendary Flower Punk through these social media outlets: