Angela Elia's "Be Okay" becomes an artistic ally to "Embodied" anthology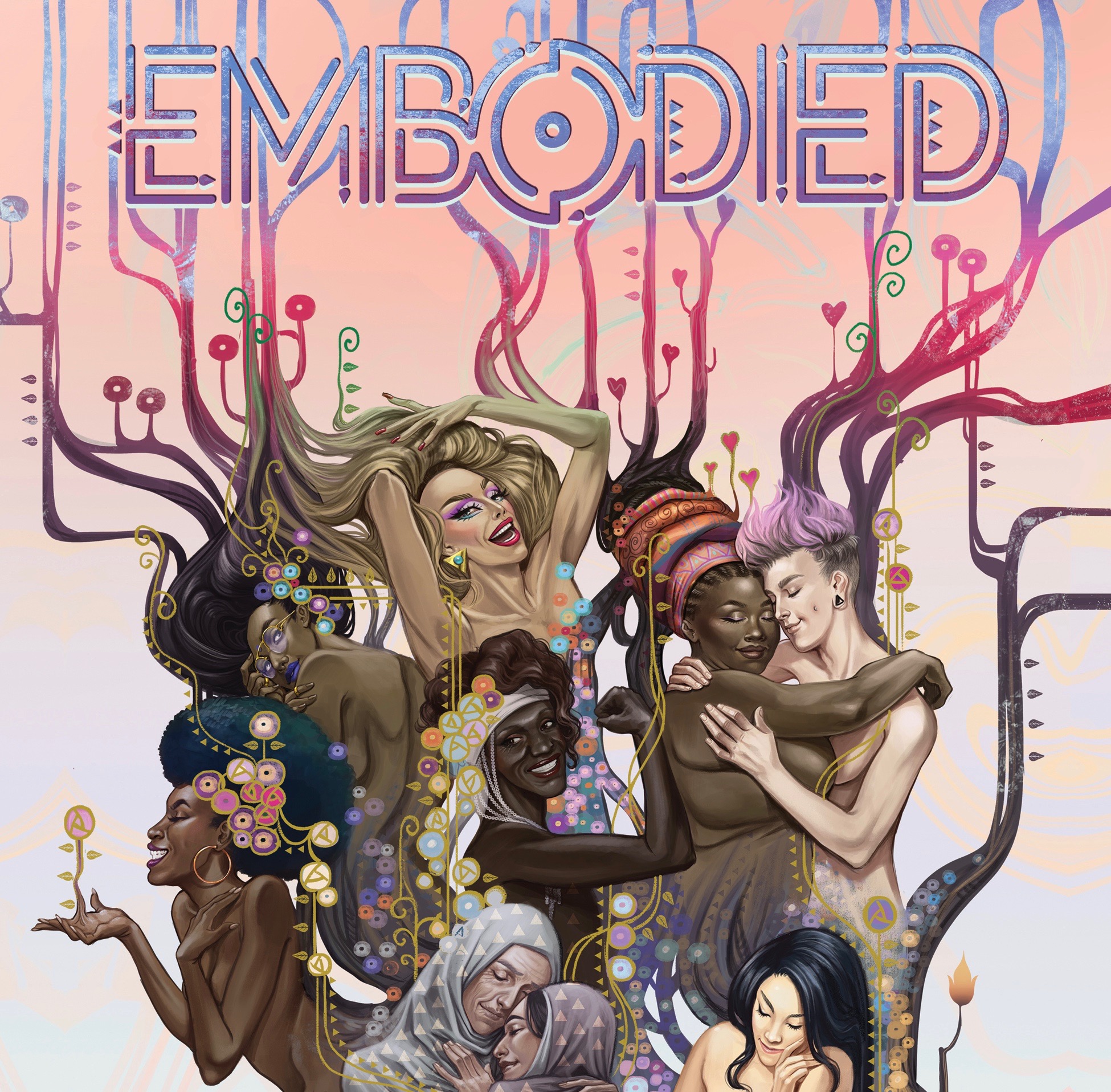 The idea of one's original music being seen in a renewed light after its initial creation is, more often than not, a welcome turn of events for songwriters. Just ask anyone who's had a song placed via sync licensing in an advertisement, movie trailer, or the background to the scene in a popular television show. Singer-songwriter Angela Elia is facing her own version of this scenario, and with an uncommon creative connection to boot.
A song initially released to the world back in 2016, Elia's single, "Be Okay," offered an honest but ultimately comfort-driven reflection on serious mental and emotional adversity in Elia's life, as well as the emotions and questions that accompany the time spent working to overcome her inner struggles. "I wrote 'Be Okay' as a way to process my own existential heartache; I'd struggled a lot with PTSD and depression since losing my dad when I was 14," Elia says.
The track's minimalist arrangement – consisting of a easy-going, see-sawing piano motif; strings; and harmonized vocals – leaned into the idea of showcasing Elia's supportive message through a calm lens. The music was intent on avoiding the route of dynamic intensity and instrumental bombast. While an inspirational song with a quieter approach might make the music appear slightly understated amid a sea of similarly themed songs exuding contrasting anthemic intent (a musical approach not uncommon for artists as of late, after a year of nothing but subdued living thanks to the pandemic,) the more peaceful sonic aesthetic of "Be Okay" turned out to be the perfect companion piece for a new multi-medium anthology titled, Embodied.
Described as an "intersectional feminist comic poetry anthology," Embodied, harbors a blended duality of striking boldness and delicate poise – both with regard to its visual illustrations and the intended focus of its poetic narratives and varying figures. A highly nuanced collection of stories and comic-style artwork brought together through the work of transgender, non-binary, and cisgender non-male creatives, the 200 page work published by A Wave Blue World, arrives today with a brand new animated video created around Elia's song, which was selected as the sonic vehicle to accompany and augment today's release of Embodied.
Given the complex and highly individualistic nature of potential discussions around the topics of femininity, womanhood, and overall gender perception, Elia's song – though fundamentally well-suited to align with another work rooted in a multiple forms of storytelling and intending positive encouragement – is especially effective at balancing out the topical depth of Embodied. The deeply intricate and unique nature of the many lived experiences, identities, and accrued perspectives of folks found within the anthology's poetry, makes for a vast and richly built dimension of conceptual boldness all on its own. Not to mention also being reflected in the assorted styles of visual art and wide color palette that are immediately evident from the anthology's cover. "Be Okay" resonates on an emotional level but its musically reserved stature allows the multi-faceted complexity of Embodied to stand out for itself.
Ultimately, the two works complement one another in ways for which neither had originally planned but that quite serendipitously succeed. And for Elia, this new connection, which was made in support of hope for growth in society, is a reward of incalculable measure – particularly for a song that came from such private and humble beginnings.
"Hearing that ["be Okay"] has been a place of comfort and hope for people has always touched me. But when Wendy brought this opportunity to me, it moved me beyond measure. There is SO much work to do to uplift and get equity for women, and intersectionality is necessary. It's at the center of any progress [women and people overall] can make, and that is something I'm passionate about. To have this song paired with the incredible art of other women and femmes inside of this [anthology] is beyond anything I could have imagined when I wrote ["Be Okay"] in my bedroom years ago."
---
"Be Okay" is available now.
Find it on Bandcamp, iTunes, and streaming on Spotify.
Embodied is out now.
Order a copy directly through A Wave Blue World.
(Editions signed by editors/A Wave Blue World co-publishers, Tyler and Wendy Chin-Tanner are also available for order.)
Keep connected with Angela Elia through her official website and these social media outlets: