You'll "Feel Shame" if you don't watch the new video from Single Mothers!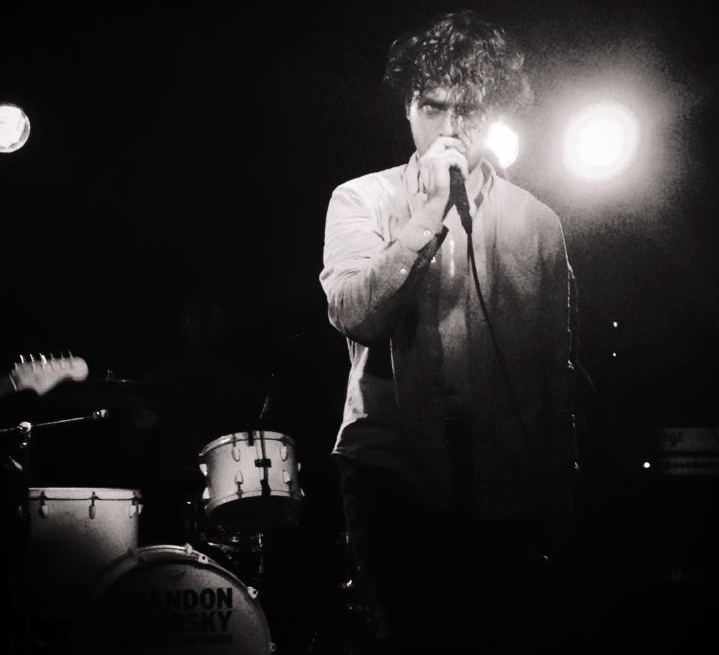 Single Mothers, the in-your-face, foursome of punks that "broke up in 2009 and have been playing shows ever since" and who were interviewed with Throw the Dice and Play Nice last fall, have definitely showed no signs of regressing toward a break of any kind (unless, that is, one speaks of breaking of a sweat or a junk guitar of some kind). Rather, since that time, Andrew "Drew" Thomson (vocals), Micheal Peterson (guitar), Evan Redsky (bass) and Brandon Jagersky (drums) have only continued to run wild with developmental momentum that has brought Single Mothers to the forefront of stages all over the world and in the spotlight of many a publication's headlines.
The newest feather in the London, Ontario band's hat, comes in the form of a video premiere, which is a combination project for two of their songs: "Patricide" and "Feel Shame." Watch it here!
This premiere comes after Single Mothers completion of a hectic, inaugural run of headlining shows in the US and the UK. Now, the four punk rockers will be preparing for the Primavera Sound Festival in Barcelona, taking place this weekend. The band's next planned visit to the US is slated to be in mid-July at the Pitchfork Festival in Chicago, IL.
Sean McLeod, who directed the combined music video for the group, had these thoughts to share about its complex but subtle narrative –one that visually reinforces topics and emotions that are territory not unfamiliar where Drew Thomson's lyricism in Single Mothers' songs is concerned:
"The video for "Patricide / Feel Shame" follows a particularly devious cult leader as he guides his flock through their final sacrament. Furthermore, it explores the idea of feeling lost or directionless, and how the need for belonging and validation can lead to potentially dangerous groupthink. I have always been fascinated by cults; specifically how cult leaders can create a power dynamic so one-sided they can lead people to their own deaths, willingly. Conceptually, the video explores the abuse of trust and power that are emblematic of different leaders associated with various institutions. In "Patricide / Feel Shame", "Patricide" represents the cult leader's outsider views – which he presents to his flock – while "Feel Shame" represents his inner thoughts, serving as the mantra that powers his ruthlessness."


Dates for the shows Single Mothers will be presenting throughout the summer are listed below.
The band's debut album, "Negative Qualities," is available for purchase now, in LP/CD/mp3/FLAC through XL Recordings, as well as available through iTunes and Amazon (US) / (UK).
Single Mothers Summer Tour Dates
May 29 – Le Guingois, Montlucon, France
May 30 – Primavera Sound, Barcelona, Spain
May 31 – Primavera Sound, Barcelona, Spain
July 13 – Festival d'été de Québec (Imperial Bell), Quebec City QC
July 15 – Detour Music Hall, St.Catharines, ONT
July 17 – Call The Office, London, ONT
July 17-19 – Pitchfork Music Festival (Union Park), Chicago, IL
Aug 22 – Pukkelpop, Hasselt, Belgium
Aug 28 – Leeds Festival, UK
Aug 30 – Reading Festival, UK
Those new to finding Single Mothers, thanks to this new video, can follow the band's progress and updates via their official website and though these social media outlets:
Facebook
Twitter (@snglmthrsgang)
Bandcamp
Tumblr
YouTube