Fight or flight through Tallest Man On Earth's "Dark Bird Is Home"?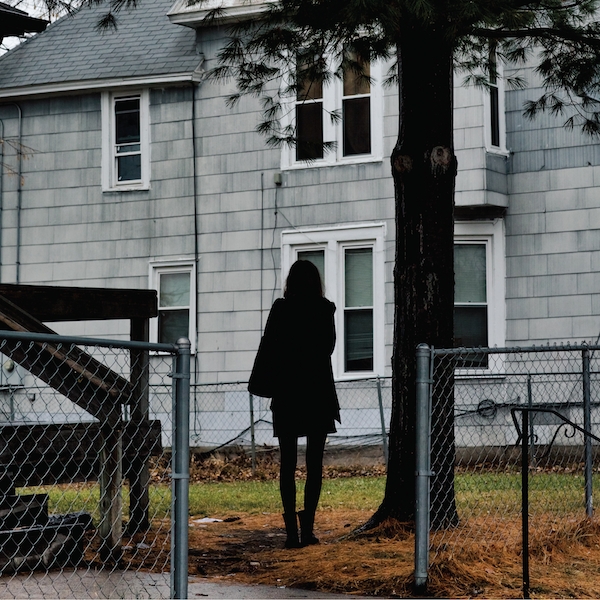 There being virtually no original musical patterns left to speak of in today's day and age, the accompanying inevitability of musicians themselves being placed alongside one another – either as active contemporary peers or as an artist of the present harking back to "a great" of the past – can make it difficult to discern the explanation behind when a musician is hitting comparable territory.
Is it intentional for coat tail-minded purposes?
Is it intentional because that happens to be the kind of music an artist connects with or,
Is it a genuine and natural similarity that comes from a deeper place within that person regardless of whether or not the musical similarity everyone else hears is one that artist is passionate about pursuing.
Any any given time, a musician – whether green or a veteran of many seasons and tours – could be harboring any of these three explanations when others sense a musical likeness and unless one comes right out and says which, to claim to know amounts to nothing more than speculation.
When it comes to Swedish singer-songwriter, Kristian Matsson, who goes by the artist name, The Tallest Man On Earth, to say there are audible influences in Matsson's music would be a gross understatement and this is not a new revelation, even if Matsson's latest album, "Dark Bird Is Home," only hit shelves yesterday.
"Dark Bird Is Home" Track Listing
Fields of Our Home (4:29)
Darkness of the Dream (5:02)
Singers (3:09)
Slow Dance (3:39)
Little Nowhere Towns (3:30)
Sagres (5:15)
Timothy (4:19)
Beginners (3:16)
Seventeen (4:09)
Dark Bird Is Home (5:05)
The Tallest Man On Earth sounds like a flat-out protégé of Bob Dylan if there ever was one. If a fresh pair of ears were asked to cue him up on a playlist and were forced to name one other musician that comes to mind most, Dylan's name would likely come up in droves as a surveyed answer. "Dark Bird Is Home" might be Tallest Man's fourth studio record to date but the singer-songwriter wastes no time letting listeners know what he brings to the table. Longer time fans will get that instant rush of familiarity with Matsson's folky acoustic guitar cheerfully strumming away in the first half a minute or so of the opening track, "Fields of Our Home." The second immediately noticeable characteristic of an old-time radio flavored sound (a bit of high pass filter and some clever panning anyone?) adds to the channeling of the iconic American folk musician. In this way, Matsson doesn't look to scare anyone with an abrupt slap to the ears with or sudden and massive 180° about face from what those who already know him have come to expect or, what newcomers can expect when exploring the back catalog.
All of this said, and with Matsson's reemergence now underway, over the course of the ten track album, it becomes clear that while the Tallest Man On Earth is vocally still a Dylan-esque singer with all manner of the label "folk" placed near his name, Matsson is offering up a 42 minute serving of songs that take him definitively out of the unplugged, rustic and mildly jagged place that one would expect most "squarely folk artists" to go. Listeners are eased into this, with "Fields" not flying off in too many instrumental directions but near the end of this introduction, multiple, layered,  choral voices drop in, and the presence of cascading reverb becomes undeniable –even if there's a gossamer layer of static floating over the top that brings the mind and ears back just a step, to an old-fashioned place.
This dual sided bar set down with "Fields" continues unwaveringly into the next two songs with the music holding down simple folk foundations in the core guitar motifs yet sharing a room with Matsson's cavernous and polished vocals. (In passing, one might almost take the beginning of "Darkness in a Dream" to be a duplicate introduction just transposed to a higher key.)
Interestingly however, beyond just the contrast of polished vs. lo-fi production, there are a few other players on the board – orchestral parts and songwriting structure for example – that Matsson appears to tweak and adjust to various levels from song to song; sometimes in quite the literal way, with the levels on a mixing board and other times, just in terms of what ends up making the stand out elements of one particular song to another. "Singers" brings forth the orchestral parts by way of a moderately featured clarinet line, (utilized in a similar supporting fashion to that of the clarinet part heard in the Mountain Goats' song, "Southwestern Territory.") and a heavy layer of strings that gets draped well over the original lone guitar about mid way through the three-minute track.
---
Then, where songwriting structure is concerned, both "Darkness" and lead single "Sangres" – though more the former than the latter between the two – play through with a distinctive shade of heartland rock à la John Mellencamp or Bruce Springsteen. (Cue up Mellencamp's "Small Town" and try to say the beats emphasized, prominence of the percussion, strumming guitar and even the faint piano tinkering underneath doesn't coast in the same vein with either of Matsson's tracks.) The two songs have the potential to be clap-a-long type folk rock songs, which will no doubt resonate well with the larger venue audiences Matsson is headed for over the course of his current tour.
Piano led "Little Nowhere Towns," that hits the midway mark of the album, stands out, oddly enough, for its stripped down instrumentation. The piano is captured in such a way that it projects the tone quality of an aged player piano whose mic placement and recording reflects an endearing amateurish quality with an aspiration of capturing a sonic warmth like that of what vinyl aficionados often pine for in records as adversed to the playback heard from CDs.
As the album starts winding down, a few songs give off that aura of "playground anomaly." What makes these unique is that they don't seem to have an earlier track that feels like a melodic predecessor to their stand out components. "Beginners" is a lighthearted, guitar-focused tune whose chorus melody plays out like a child skipping down the street, (this personification further embellished with the short, upward glissandi played by the piano, heard alternating with Matsson's singing) and "Timothy's" rapid and catchy, descending string hook, heavy-handed guitar strumming and reverberating "ooo" based choruses give the melody a characteristically celtic feel.
As a humorous side note, "Seventeen" could easily eat away at anyone who has ever heard Tom Petty's famous track, "Free Fallin'," when inevitably, someone won't quite remember Petty's work but will mull over massive familiarity from the sound of the upbeat, jangly guitar and repeated back and forth movement over a minor 2nd interval. Beyond that possible initial lapse, this song feels almost like the finale –one of more elaborate proportions than the titular track that actually closes the album, as the former brings the drastically reverberant tone quality back into the spotlight and builds further via quantity of instrumental parts, the chiming in of a backing chorus and the sheer dynamic levels of everything compiled together –that is, until the last-minute of the whole record, when, after singing the disappointed statement of, "I thought that this would last for a million years / but I need to go," capped off with a disenchanted "Ah fuck," everything kicks in – guitar, piano, synthesizers, drum kit, strings and more – to play through the descending nine note motif, before a last few sustain notes delicately taper off and fade like wispy streams of smoke from a freshly extinguished candle.
---
As a whole, "Dark Bird Is Home" is a fascinating record to analyze when looked at for its many pieces, nuts and bolts –much the same way the inner workings of a watch are impressive when thought about in concept. However, in terms of practical listening and enjoyment, while Matsson's voice and the instruments behind him are both fine as singular components, the two primary halves don't feel like they fit together as one musical result. (Think two well made plates of food that don't belong in the same multi-course dinner.) This leaves play through of the album feeling like a disjointed experience because many of the songs leave listeners trying to decide if they want to settle in on, and enjoy, the music's sonic expanse and sheen or, if they want to revel in the building blocks of traditional folk music and Matsson's natural vocal timbre, which is bound to come through whether he is actively thinking about Bob Dylan or not.
"Dark Bird is Home" is out now from Dead Oceans.
Keep in the loop with The Tallest Man On Earth through his official website, his Dead Oceans artist page and these social media platforms:
Facebook
Twitter (@TallestMan)