Has the pursuit of musical knowledge fallen to triviality law?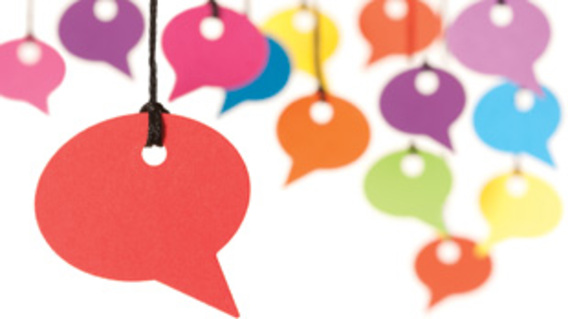 Who doesn't like a good game of Trivial Pursuit, hm? Get together with friends, eat, drink, show off your ability to recall facts on various topics at the drop of a hat…you can have fun while looking darn astute in process. It's a win-win situation!
Funny that the game is called Trivial Pursuit because although the questions asked in the game can be of real, factual and occasionally historical nature, knowing answers to nearly all the questions does not necessarily place you at the top of some upper level hierarchy of shrewd study; even if a strong reputation with winning might earn you the title of Encyclopedia Brown. Instead, an easy recalling of so many pieces of knowledge just comes across as "knowledge for knowledge's sake."
To this end, I'd like to take a moment to breach a psychological stance known as the Bike shed Effect in the vernacular and in full as, Parkinson's Law of Triviality. (Not to be confused with the entirety of these additional principles brought up in this discussion of "Parkinson's Law,")
The gist of the Bike shed's idea, which you can read about outside of the book by C. Northcote Parkinson via Bikeshed.com, alludes to Parkinson's observation that for any given topic or project, those who bring about new ideas for change are less liable to encounter opposition or otherwise loud opinion of any kind if the topic or project at hand deals with such complicated matters that the overlooking general public will tend to fall silent and presume that the person next to them is the one who knows enough to get the work done well and right. Parkinson uses the example of a nuclear plant against the everyday bike shed and this makes it easy to see why the average Joe or Jane Doe would probably have little or nothing to say, as familiarity around nuclear construction and its safety isn't something that can be feigned just to make an opinion known. The shed however, opens up the doors for a landslide of opinion, despite its inversely more basic needs, just because anyone can build a bike shed.
***************************
This idea in mind, I wonder if the development and continuing advancement of self-use tools like Garageband, Audacity, Logic and the like, has ushered in the ubiquitous perpetuation of excessive opinion from the average music listener? Furthermore, are these opinions entirely too focused on everything but the music because of what the industry has come to deem as important, which is just about everything but the latter?
I have said, as recently as in my last post, that music is universal. To that end, it is not entirely surprising that the world would eventually reach a point where individual work would come much more to the forefront and the world see a rise in DIY-generated expression. On the other hand, as creation and composition options have widened, it seems the "complex knowledge" thought to be needed, has inversely narrowed –at least in the eyes and ears of the public who either are part of all the music making or see it coming up in the digital market.
Snobs, snobbery, elitism and intellectual exclusion are other hot button topics of personal favor that I shine a light on whenever possible, as I believe they require discussion is dissolve. Interestingly, even though I say dissolve, for today, I am standing as what is probably more of a "music snob's champion" than anything. This is not to say that I have suddenly changed my position and favor the isolation of any that want to widen or shift their musical experiences. All the same, things like the Bike Shed Effect and today's massively DIY culture seem to make it more clear that it is not about eliminating one viewpoint or the other but rather maintaining some kind of equilibrium; like a pendulum that is constantly moving back and forth but must be kept as best as possible at the center.
***************************
While music might be something any human should be permitted to experience and relate to because sound is so inherent to living existence, despite music's approachability, is it unfair to brand those in the music field, who do in fact study and question the detailed nature and origins of any one particular style, movement or artist, as "snobs" or "elite" if they are not flaunting their knowledge in such a way that is intended to push others away but rather is meant to simply illuminate an undeniably intricate and layered facet of the subject's analyzable history? (See also, "Are You a Language Bully?" recently published in Slate.)
The feelings that are inspired by any one song, or the way an artist conveys their material to a venue full of fans…these are certainly elements that cannot be degraded or pronounced as "inaccurate," what with their personalized, subjective qualities. The root of why there is so much fluffed up chatter around music and not as much around other equally subjective, DIY hobbies, (e.g. painting, horticulture,) could conceivably be drawn from how much inflation musicians are given in modern day pop culture "news" and the mixed in importance that is placed upon how much public awareness we as a population have of any particular artist at a time.
Consider if you will, these versus pairings in regards to the music industry and volume of public discussion:
Entertainer of the Year vs. Album of the Year
popularity vs. business acumen

dissecting the reasons

why

an artist is popular vs. 'blind' longtime (brand) loyalty

These six items are in ongoing battle with one another in how they all affect the shaping of any particular person trying to become the next big thing in music. Sometimes the "vs." part even gets washed away and public opinion sees pairs bleeding into one another: (e.g. "well, obviously if they got that popular they must know something about the music business!°) The fact that music permeates so many aspects of everyday, average living, not to say anything of the countless award and reality competitions there are now, a louder but inevitably less substantial opinion is almost guaranteed.
If commercial musicians today were required to work in, emulate and articulate thought-out opinions on earlier styles of musical form, I have strong reason to believe many of them would suddenly be far less assertive and quick witted in the face of their fans. Likewise, the fans of musicians everywhere might have far less to say about why"So-and-So SUCKS!" beyond superfluous aesthetics or marketable attitude. (e.g. what clothes they wore in their last video, why they are so stingy at meet and greets.) What's interesting, is that if you approach any ethnomusicologist or other music founded academic, it feels almost as if they are slowly but still unwillingly being relegated to studying these older forms, referring to more complex, traditional terminology… the kinds of things that would almost assuredly see them labeled snob, geek or nerd against the median bell curve of the public (with the positive or negative value behind these labels irrelevant, just their separation from the general public being the crucial factor here). Even for professionals dedicated to the same field of analysis within more modern times and the accompanying styles of music…the names and genres on the table for research might be more connectable to the present but the approach and purpose is not –not to the public anyway.
***************************
Some of this shift might just be due to the fact that none of the mainstream applies traditional form anymore. Yes, it's true that writing for your average rock band nowadays is nothing like composing for a large scale choir or for a quartet of period instruments but still: even basic theory structure has long since been tossed out the window in favor of 20
th
and 21
st
century writing styles (both in the classical and popular forms) that come with as much flexibility and allowance for exception, as well, an ugly sweater party.
"
There is virtually no wrong way to approach!"
It's fine that we have transitioned to forming and using new harmonic and melodic relationships but is it perhaps this change in written and unofficially understood form, that has acted as an additional piece responsible for why opinions run rampant? Any system in any field where there remains a lack of consistent form to where a person can, at any given time, refer back to a set of principles, only paves the way for the resulting product or process to then be regarded with the same amount of inconsistent liberties. Then, if any person can name themselves a musician because they can essentially make music anywhere and the songs they write can be of near rule-less foundation, to what does that lead?
The implication that extensive knowledge need not exist.
And as such, a perpetuation that so long as one has an understanding of emotions, they can comment on an artist's point of view and or their music with as much vehemence as they wish because everyone can relate to music.
If the bottom line currently sees music as an absolutely accessible art form, then it becomes hard not to see how those who wish to pursue music through academics could be regarded as anything other than a negative outlier trying to create a barrier where there 'should be none' since 'music can be for everybody now.' Yet perhaps is it that so much flexibility sees the exclusion turning back on itself and now condescendingly marginalizing those who cherish researching music's origins and deeper connections –both of which have gotten lost in the now more vital but "simple enough to excessively comment on" makings of a 21st century pop star?