Slowfox combines cleverness and consideration to find "Freedom"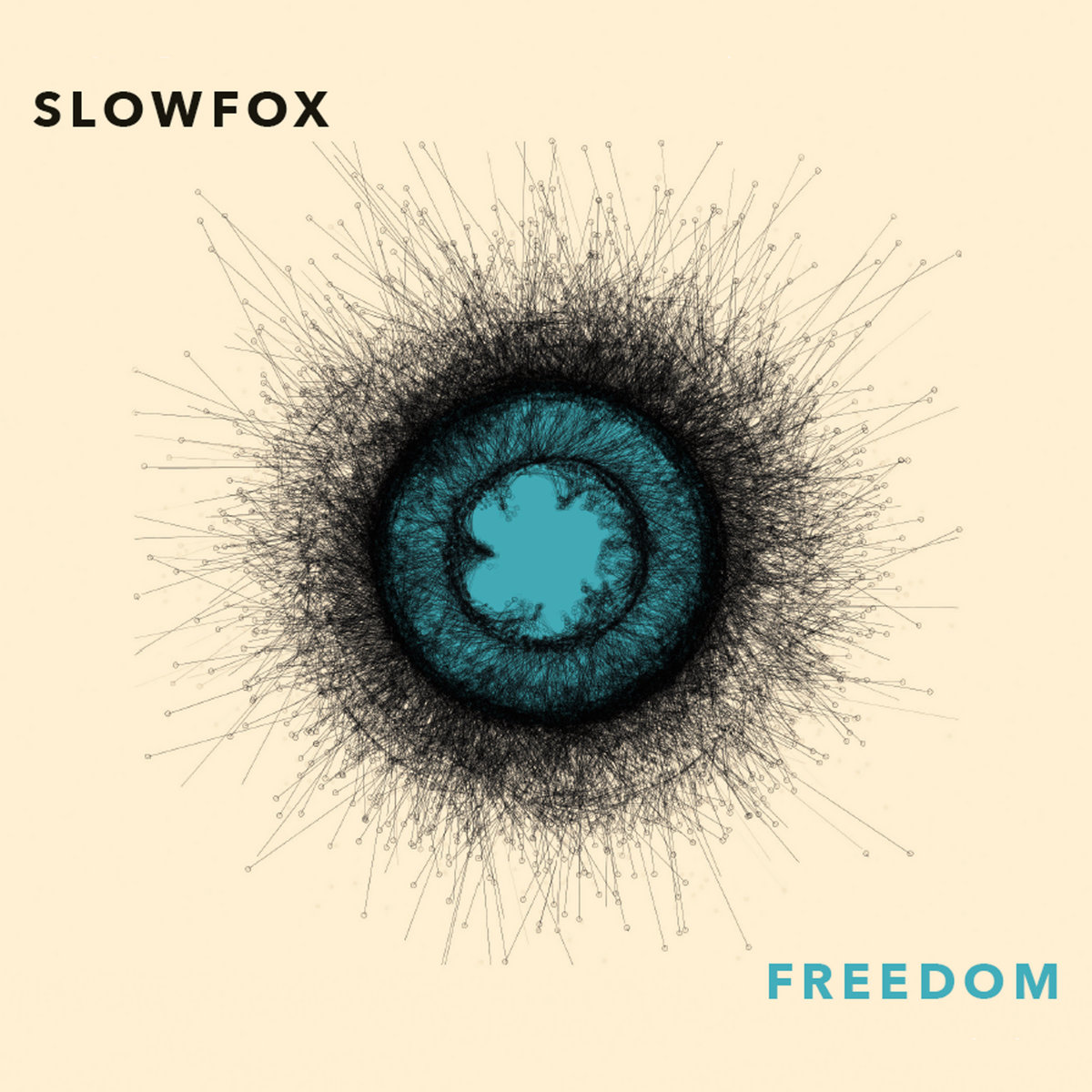 The music of Freedom, the new album from Cologne, Germany jazz trio Slowfox, wasn't created around the band's own unique interpretation of the idea of freedom. Neither was it titled as such for reasons of ditching compositional structure for the abandon of free jazz. Rather, Freedom, as is being honored through this 15 track LP, was already written in the history books, as well as understood by an entire generation of people who lived through its utterance in real time by multi-style vocalist, songwriter, and civil rights activist, Nina Simone.
Slowfox is:
Hayden Chisholm (Saxophone, Flute)
Philip Zoubek (Piano, Prepared Piano, Moog)
Sebastian Gramss (Double Bass, Spacebass*)
* Spacebass – modified double bass with 12 additional sympathetic strings
Simone, who's known for a plethora of iconic performances and impressive artistic versatility over the course of her life, is also the mind behind many memorable quotes – none perhaps more relatable to both her work as a musician and an activist, than how she explained her definition of freedom during the interview in this excerpt of footage from "Nina: An Historical Perspective" by Peter Rodis."
"I will tell you what freedom is to me: No fear. I mean really no fear!"
– Nina Simone
The surrounding sentiments Simone shares before and after this succinct quote only further enrich her passion about the concept. Yet, even without that bolstering, this sentiment conveys plenty enough of a powerful stance on its own. Having all this in mind, what Slowfox chose to do, was build an album around Simone's words – to the point that each of the tracks themselves comprises one word of her quote, with the album revealing the saying in full. While every word of Simone's quote getting a track drums up some immediate curiosity around lesser striking words like "IS" and "TO ME," the album offers equally riveting curiosity with the words that seem most probable for a provocative listening experience – like "NO," "FEAR!" and of course, the titular, "FREEDOM."
Truthfully, given that Simone vehemently defended the idea that one cannot fully tell another what it means to be free, anymore than they can tell another what it means to be in love, Slowfox's Freedom can't be explained in a simple direct analysis – nor is the music done justice if taken out of context from itself, as Simone's own words would suffer under those same circumstances. All the same, the trio's sheer skill, and group chemistry with this work composed by Gramss, is quite masterful. Having the confidence to implement something sonically precarious like breathy, deliberately contemplative notes on the saxophone, makes all the difference on several tracks, where one moment of uncertainty would render the music around it weaker. Instead, moments are given an extra effect of sonic color and texture, as well as a possible parallel for Simone's mindset, aspirations, frustrations, or any other manner of her diverse thought processes. There are times when Slowfox's collective musicality sounds exceedingly, confidently, contemporary – the floating, almost atonal piano line playing alongside a heavily breath-driven saxophone supporting part is an easy to detect standalone example. Still, going into Freedom knowing the music never diverts to abstract presentation purely for the sake of generalization, any moments of odd harmonic alignment, tonal pause, or melodic freneticism make a much more compelling case for exploration because ultimately, every decision is meant to be in support of Simone herself.
The intent was never about Slowfox's jazz trying to embody freedom or, even about the trio performing from a place of them interpreting Simone's thoughts about freedom through their instruments. Freedom is, in the best sense of it, is an album made almost from a place of ghost-composing. It's meant to channel Simone's quote, her feelings, and her intent, as they are, from her. In this way, Slowfox doesn't make a creative statement for themselves through its chosen concept but, the band does allow open ended potential for whatever the verbal sentiment at hand might call for – whether that be modernist compositional structure or atypical performative technique. Absent staining Slowfox's initiative with bias from too much focus on individual interpretation of Freedom's fragments, it's a record best heard from front-to-back, uninterrupted; just as one would not dare interrupt Simone whilst she shared these self-assured words of personal understanding with the world. Listening with an open-mind, calm intention, and a bit of inspiring imagination – at least in so far as imagining what it would sound and feel like, to be in the same room with Simone, as the one to which she directly described freedom. Slowfox's Freedom is a exciting musical journey packed with meaning, written with sincerity for its subject, as well as indeed, without fear.
---
Freedom is available 16 April 2021.
Pre-order now through Bandcamp.
Keep up with Slowfox through its official website and these social media outlets: