The Juliana Theory hopes things turn for the "Better Now"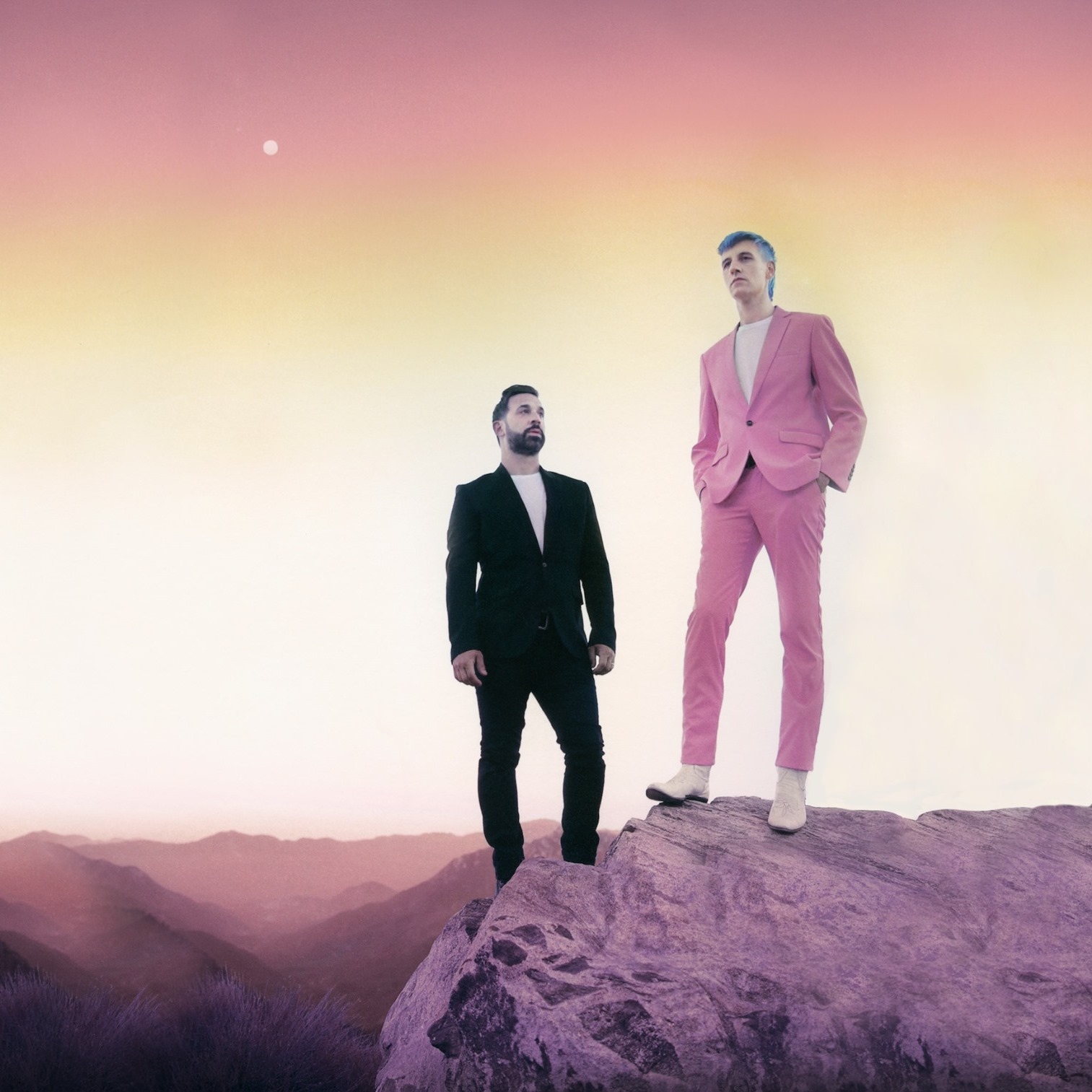 It's amazing how the fleeting backdrop of society's emotions took "Better Now," the latest single and accompanying music video of The Juliana Theory,  for a total 180° loop today.
The Pennsylvania rockers' newest song – the most recent in a string of single releases signaling a reemergence of the late 90s / early 2000s alternative band – went from embodying validation for hope and optimism against the hard earned background of a major growth milestone for Black representation in U.S. government, to once again feeling like of singular piece of surviving wreckage amid a new tidal wave of extreme emotional darkness, uncertainty, and violence on a scale unseen in generations.
That said, "Better Now" is nonetheless a comforting piece of creative art, despite the diminishment of an accompanying celebratory setting against which for it to thrive. The song is built on far more of serene sonic foundation. Guitar harmonics; steady piano chord changes; sustained, delicate, clean synth lines – take priority over the classic emo, alternative, indie fare some might have had anticipated from the band. Brett Daer and Joshua Fiedler chose to also embrace a melodically minimal frame for the nearly five minute track. Though the song follows a familiar verse, pre-chorus, chorus structure and the verses are each comprised of unique, eloquent wording, the musical flow of the song is kept to a balanced and tight melodic center. Chord progressions resolve with full satisfaction. Lyrical and emotional concepts that speak of finding and cultivating inner strength align with the direction of steady dynamic expansion, peaking at the song's declaratively positive chorus.
Cos it is getting better now
hold on
it is getting better now
hold on
better by the minute now
oh oh oh it
is getting better now
it might take a little while
but it's getting better and better and better
so hold on
hold on
– Lyrics from "Better Now"
Still, the decision to write from a place of sonic restraint doesn't mean "Better Days" is a piece of music fueled by naivete or obliviously idealistic virtue. Nor does it derive its inspiration from an intent to quiet or smooth over realities of internal adversity. The music video, with its three separate visual tales of human struggle plays its part to ensure that. The video unfolds almost like a mini novel, wherein every character ends up converging together after – unbeknownst to the others – each has taken first steps in recovering from their individual low points. And while the limited range of nuanced evolution that can be captured and highlighted over a few minutes time does give the project a touch of after school special and 'have to resolve the conflict by the end of the episode!' aesthetic, the issues presented – drug addiction/use, veteran rehabilitation and depression, domestic abuse – are no light affairs. Furthermore, while the idea of holding fast and pushing through are themes that have run incessantly through the pandemic, here these ideas are paired with situations that have called for care and attention before and will long after, the weariness specific to 2020 has begun to abate.
The music, for all of its stylistic markers of optimistic emotions, is able to take a back seat to the video, letting the scenes play out and make their impact, showing how well the audio and the visual work in complementary tandem here. Past that though, even without the video present, "Better Days'" best strength isn't lost when the scenes are taken away. It's a song with a straightforward mantra for a choral refrain and its subtle chord changes and melodic path put that positive message in a position to be easily meditated upon while listening, even through the more emphatic parts of the song. That is where the gentle seeming character of "Better Days" shines. The musical reservation shines as a focal point for centering one's thoughts, feelings, and physical state, with the grounding pillar in the center of that recalibration being the mindset of gradual but continuous improvement and perseverance.

---
"Better Now" is available now.
Find it on iTunes and stream on Spotify.
Follow along with The Juliana Theory via the band's official website and these social media platforms:
Facebook
Twitter (@TJTOfficial)
Instagram
YouTube
Spotify