Sari Schorr shows the strength of New Yorkers in this new "Ordinary Life"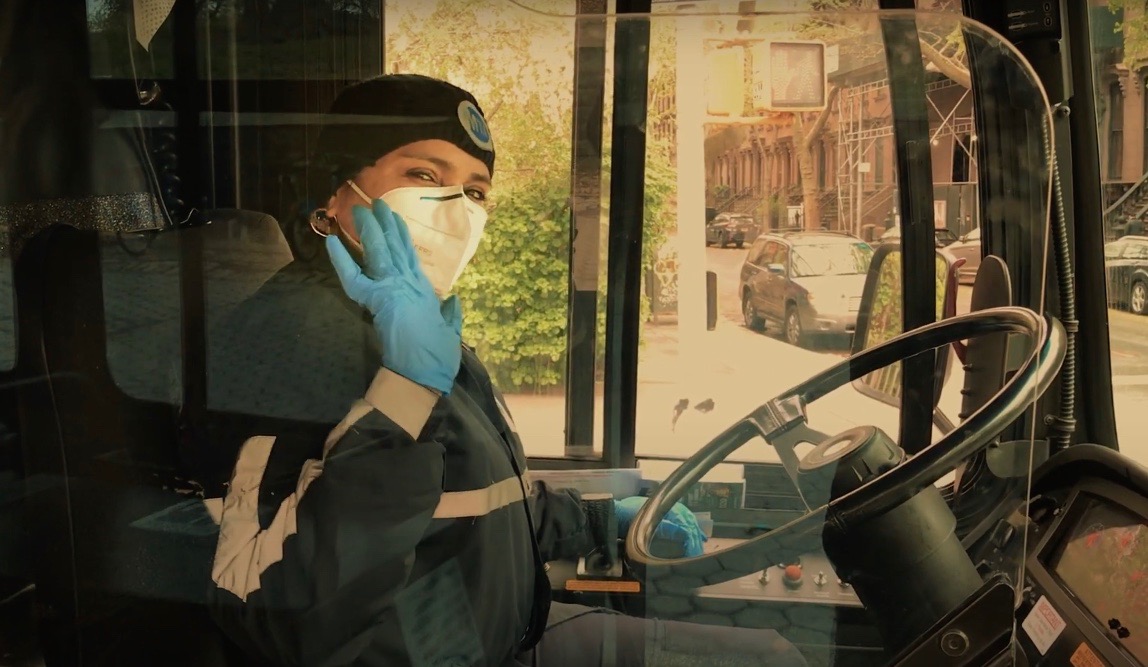 The idea of pulling a song off the shelf and giving it a good round of elbow grease before taking it for a renewed walk around the block is generally one reserved for songs off albums at anniversary milestones like 10, 15 or 20 years. It's either that or a song getting a completely revamping remix treatment to the point of the original work taking on an entirely new feeling due to a stylistic overhaul.
But a song essentially remaining as written and styled while being revived with a sense of "newness?" The instances for that to make sense seem rare.
Yet, here the world spins, in fact enduring the rarest of times.
Thus, the most apt of moments seems to have appeared for an "anything-goes" approach to what, when, and how musicians release music – especially given the impediments of distance and limited equipment, for those isolated from their full arsenal of instruments, recording gear or the like. Yet for Brooklynite New Yorker, Sari Schorr, her re-releasing and revamping of "Ordinary Life," a single off her debut album A Force of Nature (Manhaton Records, 2016), isn't a case of nothing better to do, or nothing else with which to work. Schorr, who already has a second full length under her belt, merely saw the older single as a fitting encapsulation for not the hysteria of the world on lockdown but rather, the simple but unwavering perseverance of the many folk in and around her own New York neighborhood, doing their best to live their ordinary, everyday lives – albeit with necessary safety now in mind.
I know now who I am, but not who I might be
Greatness comes in silence
Beneath the shaded tree
I said goodbye to those I've loved
And, never questioned why
Oh Lord, I'm grateful for this ordinary life
–Lyrics from "Ordinary Life"
"Ordinary Life's" original message of gratitude and appreciation for the individual moments, people, and opportunities in public life that during quarantine many of us may have realized we take for granted, get a center stage spotlight in this brand new music video. As just one of a myriad of artists sheltering in place, unable to tour, Schorr found a way to best utilize what limited places and interaction she had at her disposal, to make the most compelling but socially unobtrusive visual narrative she possibly could. The song's tender ballad form combines with gracefully legato, mildly reverb-laden  piano; the gentlest of hi-hat taps; and Schorr's own full-bodied, lower-register vocals, to a jazz-minded cumulative result. The gradual increase in dynamics and ever-so-slight increase in activity on the drum kit as the each new verse goes by, gives "Ordinary Life" its sense of forward-facing, optimistic growth, without resorting to instrumental bombardment to create a faux-climatic moment. Together, the song and video complement each other very nicely.
The results seem simple at face value but that is what makes the video so enjoyable to watch and utterly appreciable. The ordinary is so often filtered, glamorized, exaggerated, or cherry-picked nowadays. However this video, shot not only by Schorr herself but with only an iPhone to capture footage, lays streets, people, faces, and expressions bare for how they are in the moments Schorr shares them in her footage. The whole video  has a very "Humans of New York" vibe, without trying to sneak in any kind of last-minute shock-inducing visual or emotionally-manipulative sequence in order to heighten intrigue. It's all very organic, down-to-earth, and reflective of life as it is right in front of one's eyes. Editing amounts to compiling the footage together and a simple color filtering over some of the footage showing Schorr herself, as a way to channel some of the isolated mood that has come along with the current way of everyday living.
It's a reminder that yes, things are different right now, there is a hard road ahead, but people are facing the day with their best feet forward and in that way, New York City as seen here, retains its fortitude to carry on, living differently but just turning around and making that difference part of the the new ordinary. After all, as most any New Yorker will tell you, one will see just about anything in this city so, really, what's different is just typical and ordinary, in only the way New York City can make it that way.
Check out the new music video for "Ordinary Life" below:
---
A Force of Nature is available now.
Find it through Sari Schorr's website, iTunes, and Amazon Music.
Stream on Spotify.
Keep connected with Sari Schorr through her official website and these social media platforms
Facebook
Twitter (@SariSchorr)
YouTube
Spotify