Don't fear falling into a funk with Starwolf's "Bad Feeling"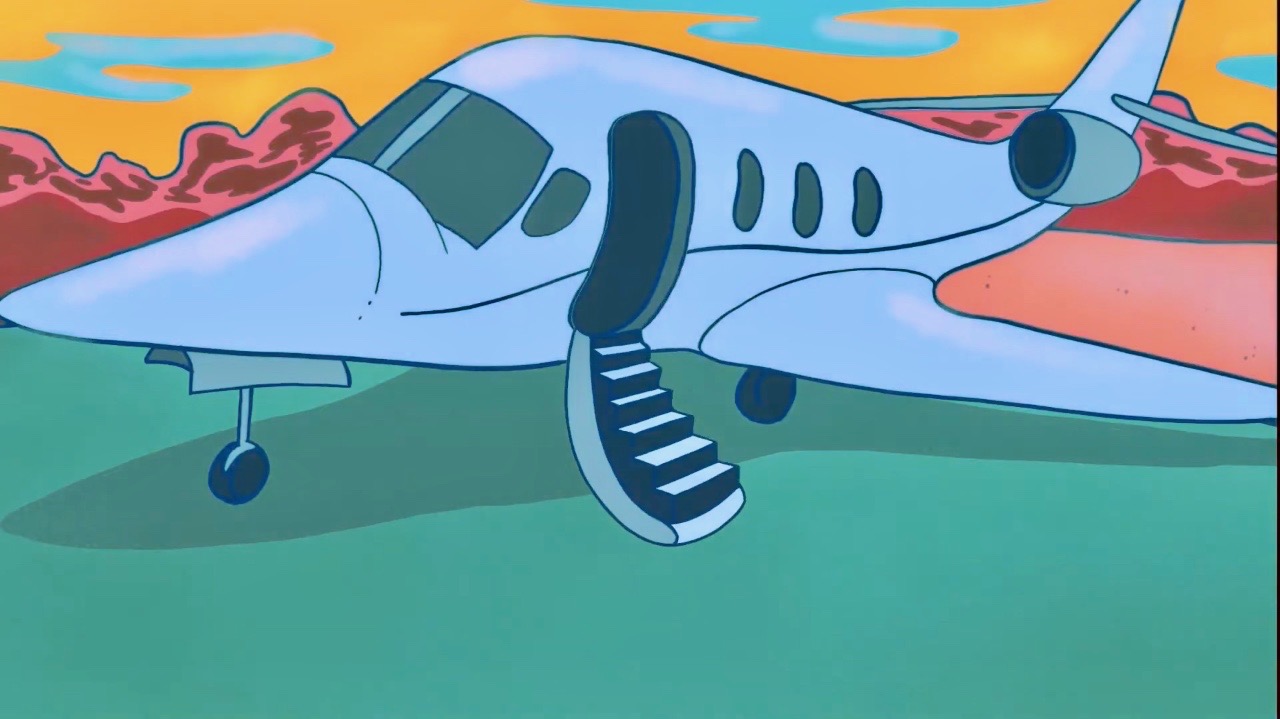 St. Louis: a city known for its arch; its barbecue; its zoo; and its recently minted champion national hockey team, doesn't always get the acknowledgement rising cities like Austin, Chicago, or Denver receive, despite the abundant pipeline of emerging and DIY bands that fill the streets and venues with vibrant original music – especially if the band in question falls well outside lines of the city's sonic reputation for blues, jazz, and bluegrass. Thankfully, the need for a bit more patience when it comes to broader visibility for one's hometown doesn't deter everyone from putting their best musical foot forward, as is evident from the newest single by indie funk trio, Starwolf.
Starwolf is:
Chris Rhein (Vocals, Bass, Guitar)
Tim Moore (Drums, Synth, Percussion),
Max Sauer (Guitar, Bass, Synths)
A committed group of multi-instrumentalists, Starwolf has been pounding the pavement of The Gateway to the West since 2016. Those just getting acquainted with the band now have gained awareness at a perfect time. For all of the ominous character imparted by "Bad Feeling's" title, this single is a really well balanced amalgamation of Starwolf's preferred assortment of musical styles and tonal qualities. Right away, the opening 10 seconds greet listeners with a bold, thick, and ever-so-slightly tone-loose bass line that not only sets the rhythm with its off-beat, repeated, six note motif but presents a first impression that struts out with confidence without tightening up the tone of the plucks to the point of breaching polished slap bass territory. The touch of looseness in the notes' decay leans a little closer to the sounds of players like Royal Blood's Mike Kerr, Queens of the Stone Age's Nick Oliveri, and the Arctic Monkeys Nick O'Malley (think AM-esque attitude).
The music proceeds from there to keep growing, loosening up, and blending more through each passing section of the song. Starwolf's self-identified leanings toward indie pop, synth pop, and funk as well as a nice splash of blues all slide in, with the latter emerging subtly through the song's core chord progression. Not only do the gradual introduction of wavy rounded, radar-like tones alongside Rhein's falsetto vocals satisfy the expectation of synth-powered melodies, but their quirky, free floating sound style contrasts with the straightforward strut of the bass and punch of the snare-clap downbeat. This layering of compatible but tonal opposites compounds more as the song goes on with the inclusion of higher-pitched bells-like synth tones. Their notes are both allowed a long decay and also nudged off their original pitch just a bit as they fade – akin more to mirroring Doppler Shift than a lack of musical precision or sloppy production. It's an appreciable artistic decision feeds into the less-controllable aspect of outer space, a big factor in "Bad Feeling's" accompanying music video. Musically, the result is a sonically diverse but stylistically consistent mixture, as despite the opposing sonic qualities, all of them project a funky, standout vibe that only benefits from all the parts working together. Add to this other production decisions like low-pass filtering, heavy compression, and tone shaping, and Starwolf also gain touch of a vintage audio style, bringing their funk leanings closer to sound of funk's 1970s heyday.
Furthermore, with Rhein's vocals gliding atop everything else, though he turns to a falsetto approach through much of the song, on the more melodically static verses, there's a slight pivot to a more angular enunciation and delivery, again letting "Bad Feeling" effortlessly slide between the lightness of pop, the grooviness of funk, and the directness of rock, without ever venturing too far into any of those spaces individually. One might compare the collective character of Starwolf's performance and "Bad Feeling's" stylization, to that of a spinning top. The object as a whole is in control and balanced from afar. However, as it spins there are definitely moments when the piece leans slightly to one side or another, keeping observers on edge or inject a moment of surprise before realigning, all while maintaining a smooth consistent rotation. This imagery is embodied well by the multi-color, fluidly animated, and topically fantastic video for "Bad Feeling," which almost leans toward psychedelic territory with its spatial themes and trippy visuals.
Starwolf's embrace of strangeness – conceptually and sonically – shouldn't be deemed a creative non-sequitur. After all, where the boundaries of funkiness begin and end, in a conceptual, visual, and musical sense, depend on the artist. "Bad Feeling" is a vibrant, sonically alluring single that manages to deliver a snappy self-contained single while utilizing repetition just enough to leave listeners thinking about the band's long after it's over, ruminating on that good feeling, and wondering what the next single will sound like because there's a lingering need for more.
Check out the music video for "Bad Feeling" below:
---
"Bad Feeling" is available now.
Find it on iTunes and stream on Spotify.
Keep connected with Star Wolf through its official website and these social media platforms:
Facebook
Instagram
Twitter (@starwolftheband)
YouTube
SoundCloud