Charles Van Kirk steps out of the shadows collaborating with Sarah Jarosz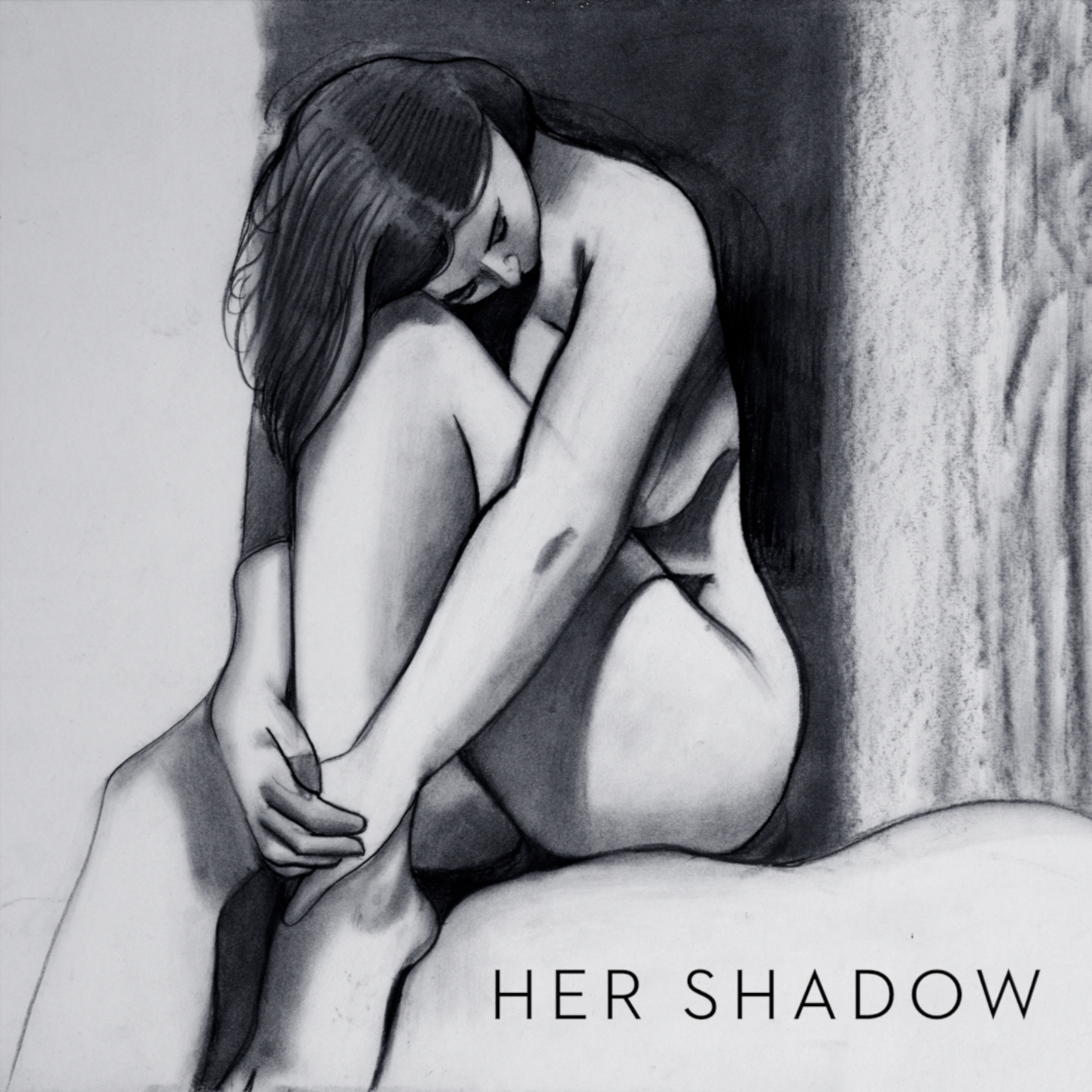 Shadows and producers, ubiquity and under recognition: take a moment to think about it and slowly a touch of poetic similarity will emerge between the two. Just about every non-demo piece of music is produced in some way. Some are more so than others but production is a means of shaping what's recorded and so regardless of fame, everyone can develop preferences toward that shaping process, whether do it yourself or professionally contracted. Similarly, wherever there's a light source, there will be a shadow. No one can separate from theirs yet, once past the years of childhood innocence, these inevitable manifestations of absence often go quietly unnoticed until attention is called upon them, even though everyone has one.
The same could be said for Charles Van Kirk, the creative mind behind new song, "Her Shadow," which is the lead single from a soon-to-arrive EP by Van Kirk. The Brooklynite songwriter is also the producer of the song and an audio engineer, sound designer, and producer by trade. If his name seems to escape most, it's because Van Kirk keeps a reserved digital profile. However, his portfolio of work and list of partners for whom he has written music, is hardly unrecognizable with names like Google, Lululemon, Facebook in the margins of his CV. Still, there are plenty of active musicians across several genres for whom Van Kirk has provided support for via production, mixing, and mastering. "Her Shadow" makes the latest of these musician-minded endeavors, The shoe has now just been placed on the other foot with Grammy winning songwriter and banjoist, Sarah Jarosz, stepping up to bring Van Kirk's newest composition to life through her voice.
A song produced with far less of a folk-oriented foundation than some of Jarosz's fans might expect, somehow – like due to the high amount of collaboration built into the folk music community as is – "Her Shadow" feels entirely meant for Jarosz nonetheless. An immediate vibe such as this speaks volumes about how shrewdly Van Kirk is able to both compartmentalize and conjoin his own artistic intentions with the kinds of sonic structuring that complements Jarosz's typically intimate song style. The polish of pop faced production on and around her vocal is undeniable but the amount, timing, and prioritization thereof is what keeps this shift in genre style from feeling like Van Kirk is playing a jarring game of dress up with Jarosz's natural style of sung delivery.
The instrumentation, which retains a good amount of organic and acoustic footing with strings, piano, and various woodwinds in the mix, balances the artificial affectations embellishing Jarosz and Van Kirk's unison vocals during the chorus. The touches applied are moderate, keeping "Her Shadows" from descending into a place driven primarily by reverb and digital synthesizing, resulting in a vocally amorphous space often occupied by heavier handed synth-pop. Additionally, Van Kirk leaves so much open space in central hook of the song that it's entirely reasonable to imagine a future unplugged version of the single that would then immediately sound like something out of Jarosz's folk wheelhouse.
As "Her Shadow" exists at present though, the song exudes a surprisingly serene demeanor for a tune steeped in saddened foreboding. An instrumental opening steered by plucks from a low-register but clean guitar, orbits around small minor and open perfect intervals. Longer sustained notes at the end of the hook are bolstered by flutes harmonizing on the same note in their respectively higher registers, along with the subtle but interest piquing splash-like percussive rattle, enhancing the more somber, mysterious ambiance. When the beginning lyrics finally make their entrance, (I miss her when it gets this cold / when the moon howls back at the snow) it's difficult not to find the mind's eye pushed toward a story set in a dark western or silent forest at night.
The story Van Kirk aims to weave doesn't stay in one place for long however, which may be one of the most noteworthy aspects of "Her Shadow." The emotionally dark disposition remains throughout the song but the level of its accompanying expansiveness contracts from an endless dark horizon as the song goes on, to usher in a more intimate and relatable – albeit still rather edgy – environment for the protagonist's struggles to play out.
We skip class on Monday mornings
to go to the museum in the fall.
Twist our bodies into poses
of the naked, lounging women,
miming lavish parties on the walls
– Lyrics from "Her Shadow"
Still, the air of a larger-than-life direction runs underneath all of the spoken settings. Van Kirk's application of billowy reverb on the backing band allows their long notes underneath the very defined, punctuating 1-2-3&4 kick and snare combo, to trail off each time, in a fashion as intangible but ever-noticeable as one's own shadow or one's own sense of aging; the latter of which the protagonist continually wishes to circumvent. The sonic nuance Van Kirk uses to support his chosen lyrical themes is what takes "Her Shadow" from good to great, even in the face of a less complex arrangement. Given the amount of intuitive creativity Van Kirk has shown in nearly every aspect of this single, the imminent release of his EP should garner nothing but elated anticipation from anyone – songwriter, listener or producer.
---
"Her Shadow" is available now.
Find it on iTunes and stream on Spotify.
Follow along with Charles Van Kirk through his official website and  these social media platforms: