Make sure to "Save a Way" to play Wylder's new single today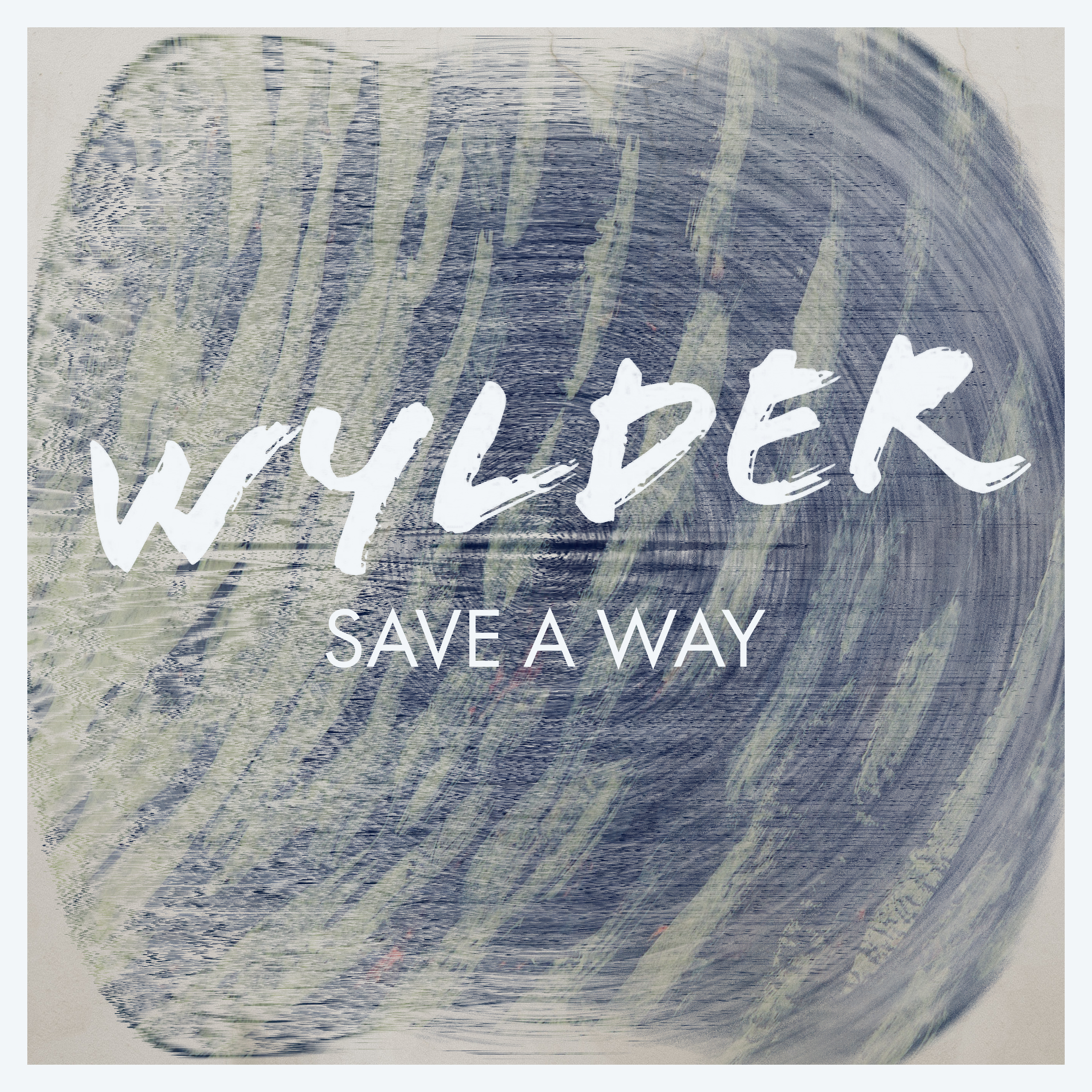 Timing can be everything when it comes to new things breaking through in the global musical landscape. The decisions of when to release something, how much of said thing to release (teaser, sample, full track, segmented EP to LP, etc), and the significance of the time chosen (e.g. seasonal, New Music Friday, an uncommon surprise hour, etc.). Sometimes an artist or band can find a slot of time that has suited them well and then deliberately plan for that same schedule in line with future releases (Just look at John Mayer and his latest, In Search of Everything.) When it comes to Washington D.C.'s Wylder – the band that has been known for playing "indie folk for indie folks" – timing is certainly at the forefront of the discussion around their newest single, "Save a Way," which is out today.
It's been relatively close to a year since Wylder's last release of new material, by way of their lighthearted but true-to-life narrative style music video for the track, "Bitter," off their 2016 full length release, Rain and Laura (independent, 2016). Thusly, getting a fresh piece of recorded music from the band is exciting in and of itself. Beyond that default excitement however, are a handful of other revelations that accompany Wylder's move to the era post-Rain and Laura. Straight away, longer time supporters will notice that Wylder's lineup contains some new and is missing some old.
Wylder is:
Will McCarry (Guitar, Vocals)
Lonnie Southall (Mandolin, Guitar)
Mike Pingley (Drums)
Jackson Wright (Bass, Piano)
The absence of a listing for Wylder's signature violinist, Lavar Edmonds, pianist, Russell Michelson, and a new listing for the band's drummer in Mike Pingley, are immediate notes of change. Though so much shifting might look like a storm of interpersonal troubles from the outside perspective, in truth, there was merely a lot of logistical things going on in the time leading up to and directly following Rain and Laura's release, which frontman Will McCarry took the time to share in full through a brutally honest social media post early last month.
Dwelling on the past seems somewhat of a moot course of action but in truth, the burst of personal context provides an extra backlight of sorts for listener reception of "Save a Way." The decidedly dynamically thicker and generally more amplified essence of this new single over even some of Rain and Laura's more robust counterpart tracks does incite that flicker of disruption from the familiar yet it's not surprising given departure of the folkier tone color provided by the violin. While the mandolin remains in Wylder's overall arsenal, "Save a Way" really serves as a way for the renewed group to exercise and display what their artistic purview will look and sound like going forward. The track really is a perfect vessel for such purposes, since the song is a standalone track.

All the same, "Save a Way" doesn't expand Wylder's sonic presence with so much compensatory intensity that their only just established debut sound becomes a symbol of already abandoned past preference. Group vocals, both unison and harmonized, were a staple on many of Rain and Laura's tracks – especially the singles. This very friendly, "cheerful band next door," character that accrued from both the vocals and lighter stringed, more acoustically focused direction, isn't lost within "Save a Way's" bouncing hook. Wylder's underlying appreciation for more briskly paced but consistent and easy to follow rhythm patterns, (in this case an alternation between two sets of two longer notes acting as bookends to six equally shorter notes – the pattern for which only varies a step or two in interval and pitch throughout the song's length of repetitions), as well as playing with contrasts of long, short, high, and low among changing parts of the total arrangement, allows the core compositional feel and performative spirit cemented in Wylder's debut, to shine through.
Having that bouncing hook float between the instrumental support during the introduction, bridge, and pre-chorus, and McCarry's voice during the verses, creates a dually layered modification in delivery. The switch allows for the gentlemen's voices to serve as a textually gentler source of harmonic support (in the form of still pure "ooo's") one minute, and then as a more direct source of melodic attention the next, easily able to guide listening ears to the then desired slice of the arrangement, through a straightforward increase or decrease in dynamic level or deliberate emphasis in the mix. The most prominent exhibition of sheer instrumental in regard to the former is more participation on the part of band fundamentals: electric guitar, bass, and drum kit. All of this experimentation and musical discovery resulted from Wylder's work with veteran D.C. producer/engineer, Ben Green, at Ivakota Recordings, as the band only brought in an initial concept for "Save a Way's" direction when going to the studio.
It's this aspect of "Save a Way's" divergence that illuminates a peek into the possible future for Wylder: the indie folk-folks appear to be adding a bit more bite to their original sound, not unlike the stylistic transition seen happening with the likes of Edison. The end result is sonically hearty but still very singable and not audibly overwhelming track, that gives the impression of frequent movement and musical diversification in the face Wylder's literally lower number of people and smaller arrangement tool belt.
According to McCarry, although "Save a Way" was ultimately designated an individual release, it was only one of "well over 20 new songs" explored for "potential use on [Wylder's] next album." Furthermore, McCarry explained that "many of these songs are thematically linked, similarly to Rain and Laura." Holding these insights in mind, it feels safe to say that while the future may bring more diversity to the folks of Wylder, the road to their next release certainly appears paved with plenty enough appreciation for the uniqueness of their past.
---
"Save a Way" is available now from iTunes and Bandcamp. Stream it on SoundCloud and Spotify.
Wylder are in the middle of a June east coast tour. Catch them tonight at Rockwood Music Hall in New York City with Skout. Full show information and tour dates below.
Doors: 6:30PM / Music 7PM
21+
Tickets HERE
Wylder June 2017 Tour
16 June
Rockwood Music Hall
New York City, NY (w/ Skout)
TICKETS
17 June
The Hamilton
Washington, D.C. (w/ Melodime)
TICKETS

18 June
Burren Backroom Series
Somerville, MA
TICKETS
19 June
Secret show
Brooklyn, NYC
21 June
Secret show
Providence, RI
22 June
Secret show
Boston, MA
---
Get connected with Wylder through their official website and these social media platforms:
Facebook
Twitter (@WylderMusic)
Instagram
YouTube
Bandcamp
Spotify