Waving "hello" to John Mayer's "The Search for Everything: Wave Two"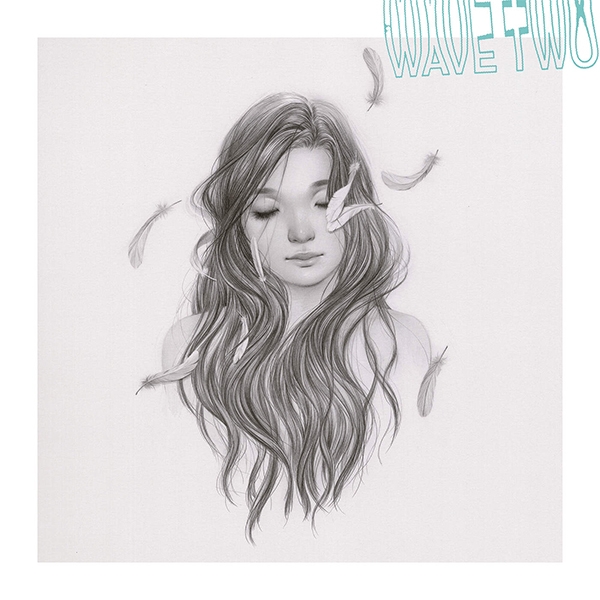 It's been a while since talk of Mr. Mayer graced the pages of this website and there are a few reasons for that – not the least of which has been a sheer long period of relative silence with regard to new solo material since Paradise Valley (Columbia Records, 2013). That's not to completely overlook the solid rock and roll collaboration that is Dead & Company. The sounds and show put forth by that group is an experience and rightfully its own category of enjoyment. Yet Mayer as his own songwriter, the focal point of a record, has been pretty quiet.
The initial announcement, hype period, and then release of the first of multiple segment batches, that Mayer planned for his newest record's worth of material, has come and gone – with "Love On The Weekend" being the leader of the first charge and revealing the newest pattern of splintering among Mayer's longtime fan base. (A diverse but collectively emphatic two cents was offered up by myself, Scott Interrante, Kurt Trowbridge, and fellow journalist Annie Dineen (of The Shotgun Seat), amidst the penultimate episode of PopUnmuted.) While Mayer's newest material is being filed under the title The Search for Everything, the songs are being unveiled in four separate releases with numerically titled "Waves", which can all be purchased individually from the rest. It's this less common method of musical rollout that is the reason for an obvious void for discussion of "Wave One."
Introducing Mayer back into the solo spotlight with "Love On The Weekend" might have been a safe bet for radio play but it didn't exactly light a sparkling fire of anticipation for the rest of "Wave One," due to its relatively reserved nature – both lyrically and melodically speaking. (See also, "Half of My Heart" and Mayer's "Crossroads" cover on Battle Studies.) That said, knowing that "Wave Two" was going to contain a track titled "Emoji of a Wave" didn't exactly inspire a renewed vote of confidence for what Mayer has shown in the past – particularly with Born and Raised (Columbia Records, 2012) and of course, Continuum (Columbia Records, 2006) – to be his capable depth of complexity with personal introspection, outward musicianship, or really, just overall better wordplay, if going by that one title alone.
Deciding to shut out the noise and take the plunge with the quirky title track first – presuming it to end up being the least favored in the batch – the gentle but precise acoustic finger picking, and twinkling of higher octave Rhodes keys, were like an emergency brake toward cynicism and the mid-tempo, friendly impression set by tunes like "Queen of California" and "Speak for Me" came right to mind. Topping it off with a calm current of strings and some smooth as silk chord resolutions between verse and chorus made wincing about the frivolity of the title feel melodramatic.
Continuing forward from there, "Helpless" feels the most free, natural, and in the moment of these four tracks. After "Emoji" managed to quiet the initial reflex to cut and run, "Helpless" hammered home the interest that "Wave One" couldn't. There's a mild amount of bite in Mayer's electric guitar tone and the rhythmic groove of that, combined with the drums and vocals respectively, rapidly usher in a rock flow that connects with the catchy appeal of hits from the Room for Squares (Columbia Records, 2001) and Heavier Things (Columbia Records, 2003) eras but doesn't bring artistic regression along with it. The inclusion of a lengthy 40 second or so instrumental interlude for guitar solo play is Mayer reminding listeners his guitar chops won't be left out and, given the extensive U.S. tour coming down the line over the summer, this is going to be the track that really showcases that very point – something often overlooked among Mayer's more radio-purposed music.
Rolling along, "Roll It on Home" breaks out that pedal steel and sounds like a musical bestie from across the street, to the folky, major keyed, and easily singable single, "Shadow Days." Despite the fact that the former isn't nearly as deep or milestone marking in its narrative as the latter, there's a similar thread of honesty and ideally, hope for a moment of clarity among the potential for lesser quality choices (in this case, excessive drinking). (Come to grips and take your chips when the cards aren't goin' your way.) Ending the play though of "Wave Two" with the first track, ("Still Feel Like Your Man"), oddly, while track lists don't typically steer too intensely with regard to satisfaction or sensibility – especially where so few tracks are concerned here – remembering this song is designated as an opener rather than a finisher actually makes a noted difference, as it's a song that feels set on a bit of cruise control. The touch of attitude and character is clearly there; paired up with a nimble but blues-leaning lead guitar and bass. Yet, there's never a moment presuming the song will open up with some kind of burst or explosion to suck in more ears. Mayer is articulate in his somewhat rapid delivery of the occasional syllable heavy lines (I still keep your shampoo in my shower / In case you wanna wash your hair / And I know that you probably found yourself someone somewhere) but beyond that, the song feels like mood music which, instead of confidently drawing in the significant other at hand, is merely pining after their long-established departure.
Ultimately, The Search For Everything: Wave Two sets a backdrop that cuts across more than a few of Mayer's musical chapters but doesn't rely so much on previous compositional calling cards to inspire shouts of carbon copy or lazy writing. Where fans cried for Continuum's successor to carry the same colors and provide the same musical impact and were subsequently (at least in the eyes of the court of public opinion) let down, "Wave Two" has pulled off the vibe of a mini compilation that is full of cherished callback moments but also provides new hooks, instrumental combinations, and yes, even personal reflections, that are clearly aimed at highlighting Mayer's life as of late, not as of the last decade.
---
The Search For Everything: Wave Two is available now via Columbia Records.
Find it on iTunes, Google Play, and Amazon.
Stream via Spotify and Apple Music.
Keep up with John Mayer through his official website and these social media channels:
Facebook
Twitter (@JohnMayer)
Instagram
YouTube
Tumblr
Spotify