It doesn't take science to know "Rocky Mountain News" is pure passion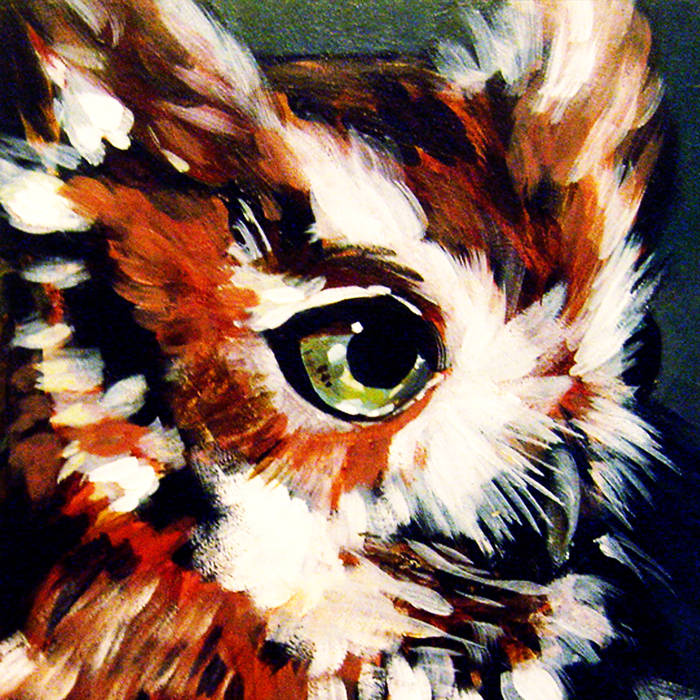 Full disclosure here: No sophisticated, tempered introduction today. No measured and expected formalities here. This "review" is one that's being written on the coattails of a raw day – a day that has tossed around more emotions than pieces of confetti shot out of cannons around the world on the eve of a new year. The voice of the feature also strays somewhat away from the typical, but then again, what's typical about today? So, please, pardon and just read on because the the music is what the words to follow, are about.
"Paradigm" had gotten my attention, thanks to the gracious and thoughtful spirit of Edison's Sarah Slaton, who took a difficult series of moments to speak out on behalf of her bandmates, alerting fans to the unexpected and abrupt loss of their close friend, Tyler Despres – Denver local musician and vocalist of indie folk rock sextet, Science Partner. Slaton linked various web pages to an individual song titled "Paradigm", which is part of a longer full length album by the band, titled, Rocky Mountain News, released on 14 September 2012. Knowing how much Edison and their music had made an impact on my senses as a journalist, a music lover, and just as a human being, I took Slaton 100% at her word when, after offering my condolences, I was told "You will love their music." This was no presumptuous statement.
Science Partner is:
Tyler Despres (Vocals, Guitar, Keys)
Charley Hine (Bass)
Jess DeNicola (Vocals)
Maria Kohler (Vocals)
Luke Mossman (Guitar)
Carl Sorensen (Drums) 

Sure, with that said, a "review" might seem moot because it's clear what direction my insights are going to be facing. However that's not really for why this is entirely here. On the one hand, even though I never had the honor to meet Despres face to face and to hear his talents in person, if he were still on this earth, I would work to grant him the same level of quality and attention, as part of Science Partner, that is carved into every piece that's left to float here. In that way, this is no lip service pile of words. Science Partner is an entity born of unique creativity and hard work of six individuals that deserves observation and analysis as much as anyone and Despres deserves that respect, as a hardworking DIY musician, deceased or not.
Rocky Mountain News is a steady, tried and true offering, at a sizable 10 tracks and as an overall work, this album is a gentle but proudly human set of recordings. Collective quality of sound is clean, professional, and more than good enough to give pause if the source of first exposure. Yet, also offers glimpses of that DIY bracket – mixing that isn't set and reset to perfection-obsessive excess and audio balances that make its grassroots character known but the furthest thing from unpleasant or disappointing. Rather, the honesty left by the sounds captured – crisp acoustic or clean electric guitar and straightforward male and female interlaced harmonies – make those who hear them feel welcomed and invited; like a circle sans boundaries, of eager music enthusiasts or local passersby that have stumbled in the door. (See also: Sofar Sounds. Science Partner is meant for them.)
"Paradigm" in particular, is the more pure showing of Rocky Mountain News's acoustic colors and, given the painfully unfortunate nature of its resurfacing, the core of the song's message couldn't be any more affective or emotionally stirring if it tried.
A paradigm, like summertime,
People want to find a place they love,
Where they'll never fall in short or above,
Yeah everybody goes away.
But who you gonna hold when you die?
Everybody goes away
And they say hey ay, ayyy,
Goodbye
Goodbye
The minimalistic ingredients to this song leave virtually no need for disassembly, beyond perhaps to say that Despres and the harmonic vocals of his female band mate counterpart meld together like a trusted pairing of inks – shades that, when blended in just the right amounts and careful ways, (harmonically and vocally speaking) become a trusted combination demanding repeat performances. The third primary piece to this simple but elegant track – a smoothly flowing acoustic guitar – is a star in its own right but steps aside enough to not offset the bouquet created by all three in collaboration. The fluidity with which the guitar part moves from plain finger picking to trickling, light strums of major and minor arpeggiated motifs, each that link together to make an easy to follow but distinctive hook, display signs of a player who is not only a long time musician but also the kind of guitarist whose very instrument is an extension of themselves. There is a naturalness that comes through the playing of such instrumentalists and it is not something that can necessarily be quantified or outlined in cliché journalistic terms. If a normative bit of context must be served, let City and Colour's style of sound come to mind.
Science Partner and Tyler Despres are quite sadly, entities of the musical world I am only now getting to know and in this moment, I and anyone who will read what's here, are, in all honesty, too late. Still, being too late for the future doesn't mean the past need go unacknowledged or without its own deserved sense of calming awe. "Paradigm" hits uncomfortably close to the contextual home of reality outside its harmonious walls but regardless, the song, the album, and the band, impress with an inherent grace that's manifested through the specific compounding of this particular group of people and their striking and singular embodiment of Denver's folk musicality.
---
Find Rocky Mountain News (out via Hot Congress Records) on Bandcamp and stay connected with Science Partner through these social media outlets:
Facebook
Twitter (@scipar)
SoundCloud
Sarah was right. The world going forward really missed out on knowing who Tyler Despres was but I'm glad he was with us long enough to make such lovely, agenda-less art.