Sham showcase their atypical artistic "Identity" with a new music video! (Premiere Play)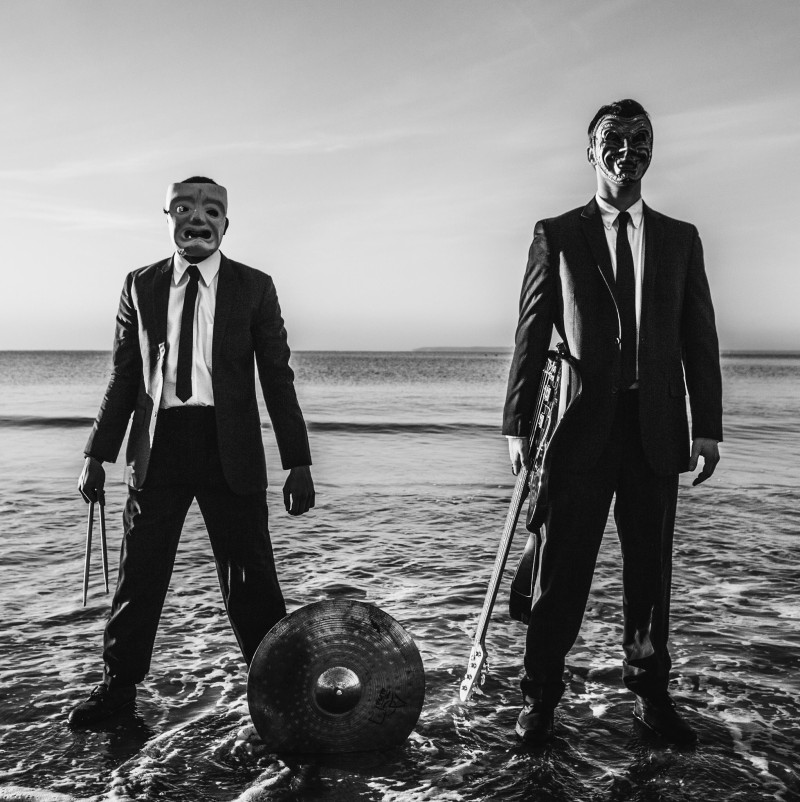 The conversation of needing to break down elitist walls and isolating expectations within the performing arts is one that has been breached many times here before and will continue to be championed through this website, no matter how many examples come into the light.
One such example comes forth today, (with nearly perfect timing alongside the guardian's newest commentary against the promotion of elitism in music), through the two gentlemen of the Brooklyn based alternative blues group, Sham, and the debut of a new music video for their single, "Identity," which is off the group's sophomore album, "House the Watch" (released 30 April).

(Special thanks to Rodney Oliver Banks 'HERO' and Corrie Blissit 'DANCER')
When a band is first coming into its own, developing an inner understanding of what makes that group special –what drives the person(s) in that band to write what and how they do, is a crucial first step in articulately getting one's music successfully launched into the world. That understanding is what others look for, want to investigate and in what they find their (hopefully) lasting appeal and interest for a group. Sometimes it can be difficult to discern this bit of founding character, as it can feel somewhat like intense soul-searching. Other times, it is clear as day what a band wants to offer and convey to anyone out there listening. This is the case with Sham and their personal artistic clarity rings even more unique because of their interest in mixing a bit of theatrical charisma into both their performances and base identities.
Brett Adam Benowitz (guitar, bass) and Damian Lemar Hudson (piano, drums, guitar, harmonica) are the souls behind Sham but the pair are better known as Comedy and Tragedy respectively. Not for nothing and definitely not for forced, artificial energy, Benowitz and Hudson's donning of the classic theater masks and sharply coordinated suits are intended as a visual extension of the goal the duo constantly pursue: A combining of sound and drama through the musically open-ended potential provided by styles such as blues and funk.
In this way, it's only so fitting and perfect that the band's newest offering is a video made for a track titled "Identity." A somewhat less aggressive track than many of the others off "House the Watch," while perhaps slightly more musically reserved, "Identity" says plenty of substance without needing many lyrics –let alone lines filled with overly complex terminology. A question as simple as, "If I can't be me, who am I supposed to be?" is about as loaded, personal and open a query as they come. Beyond that generalization however, this song also positions itself as a great way for new listeners to get right to the heart of what Sham looks to project –both within the confines of itself as a band and through its point of artistic differentiation, which becomes all the more starkly apparent when placed against the larger backdrop of made up of more fixed musical peers.
Hudson elaborates on the driving intentions behind "Identity" and how Sham further emphasized said intentions when putting the single with the medium of video:
"'If I can't be me who am I supposed to be?' Identity is a celebration of people and the human spirit. It is the triumph of truth and love over fear and insecurity. We should all be able to look into the mirror and love who we see staring back. Every strange thing that sets our soul apart only makes us more beautiful, and in Sham's largest collaborative effort yet, we incorporated as many people as possible to show how extensive that beauty can be."

---
Those new to discovering Sham can find more through the band's official website and these social media platforms. "House the Watch" was released 30 April and cane be found on iTunes and Spotify.
Facebook
Twitter (@ShamtheSham)
Instagram
YouTube
SoundCloud

The duo will also be performing a free show at New York City's Pianos this coming Thursday, 24 September. Details are below!