Take a stroll with singer-songwriter Stephen Babcock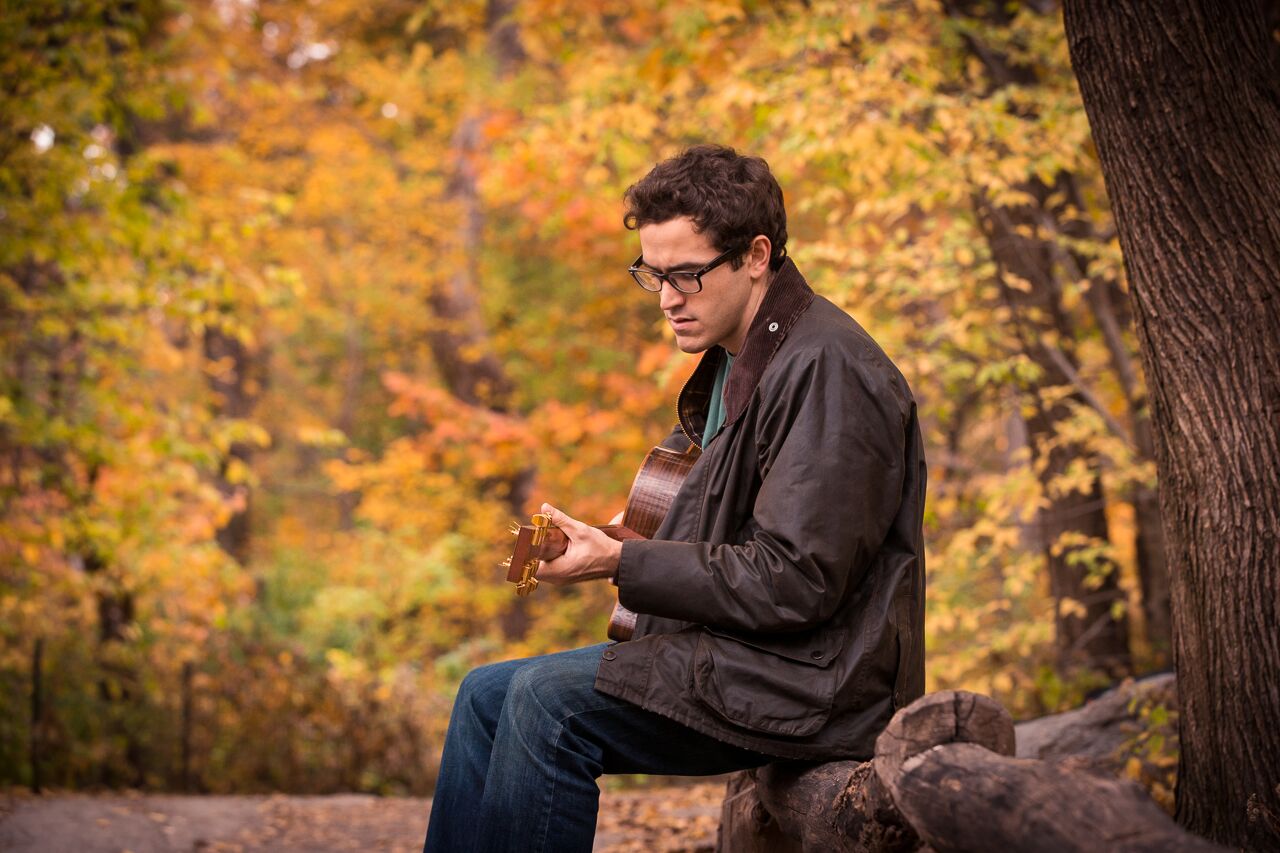 Winter has officially arrived! Though the days are no longer getting shorter, temperatures sure haven't been their highest and the air is definitely taking on one heck of a chill. However, the occasional dry and sunnier day does manage to break through the icy winds, leaving precious opportunities to delight in being outdoors sans five or more layers. Such a day came and went, much to the benefit of Stephen Babcock, the New York guy with the southern songwriter soul.
Babcock writes his music with the narrative inspiration of his city dweller roots but plays and sings with the style of a laid back southerner and deep admirer of Americana. Said & Done, Babcock's latest album, which was released back in February of this year, lays out the singer-songwriter's geo-artistic juxtaposition is a beautifully balanced and highly appealing fashion. Those who didn't catch it earlier this year, now is a great time to remedy that!
While Said & Done might be quite a few months in the past, Babcock's life certainly hasn't been on hold and aside from playing shows throughout the year, the ups and downs of personal life became Babcock's primary well of inspiration for his newest piece of music, a light but meaningful song titled, "5a." Check it out in this Remote Session, shot by Chiu Productions:
Just released on YouTube earlier this week, the song is captured in a stripped down performance that sees Babcock leisurely walking through a stretch of Central Park while strumming and singing this song. Passersby of all New York City variety – runners, dog walkers, and more – feely come and go. There is no special staging, no blocked off section of road. Minimalist in setup but filmed in the most natural of ways, the easy-going tone and delivery of Babcock's voice and the mid-tempo pacing of "5a's" melody make the shape of this live session a perfect fit. Observing as an outsider, the idea of walking through Central Park seems innocent and commonplace enough, given Babcock's city residency. Yet, just below the surface, the particular section of park viewers are shown in the video holds a deeper and more idiosyncratic place in Babcock's story:
"I got out of a relationship this year and the song is very autobiographical. [T]hat walk is important. to me. That path [in the video] is near where the girl who inspired the song and I used to walk each day during lunch time. So, that path is my particular favorite in the park which is why I chose it. But she and I used to walk in the park and have talks about important (and non-important things). And throughout our relationship, to me, Central Park has always been one of those locations that carries a lot of weight."

Despite the fact that "5a" comes from a place of disappointment over the girl who didn't work out, Babcock doesn't shy away from some drops of opposing and blatant honesty along the way (Is it bad that I miss her / mother more than I miss her? / She lives up in 5a / making excuses like it's going out of style), showing that the slightly upbeat character of the song isn't solely for the sake of stark contrast. Pertaining to what comes following "5a," Babcock says this is just a sample of more being prepped for debut on a new EP (tentatively titled Fiction,) most likely slated for spring of next year. Plans are in the works for a studio day spent doing full room, full band takes of the new songs.
---
Keep up with Stephen Babcock through his official website and these social media platforms:
Facebook
Twitter (@StephenBMusic)
Instagram
YouTube

Bandcamp
SoundCloud