Amanda Broadway is singing for the spread of love and help of others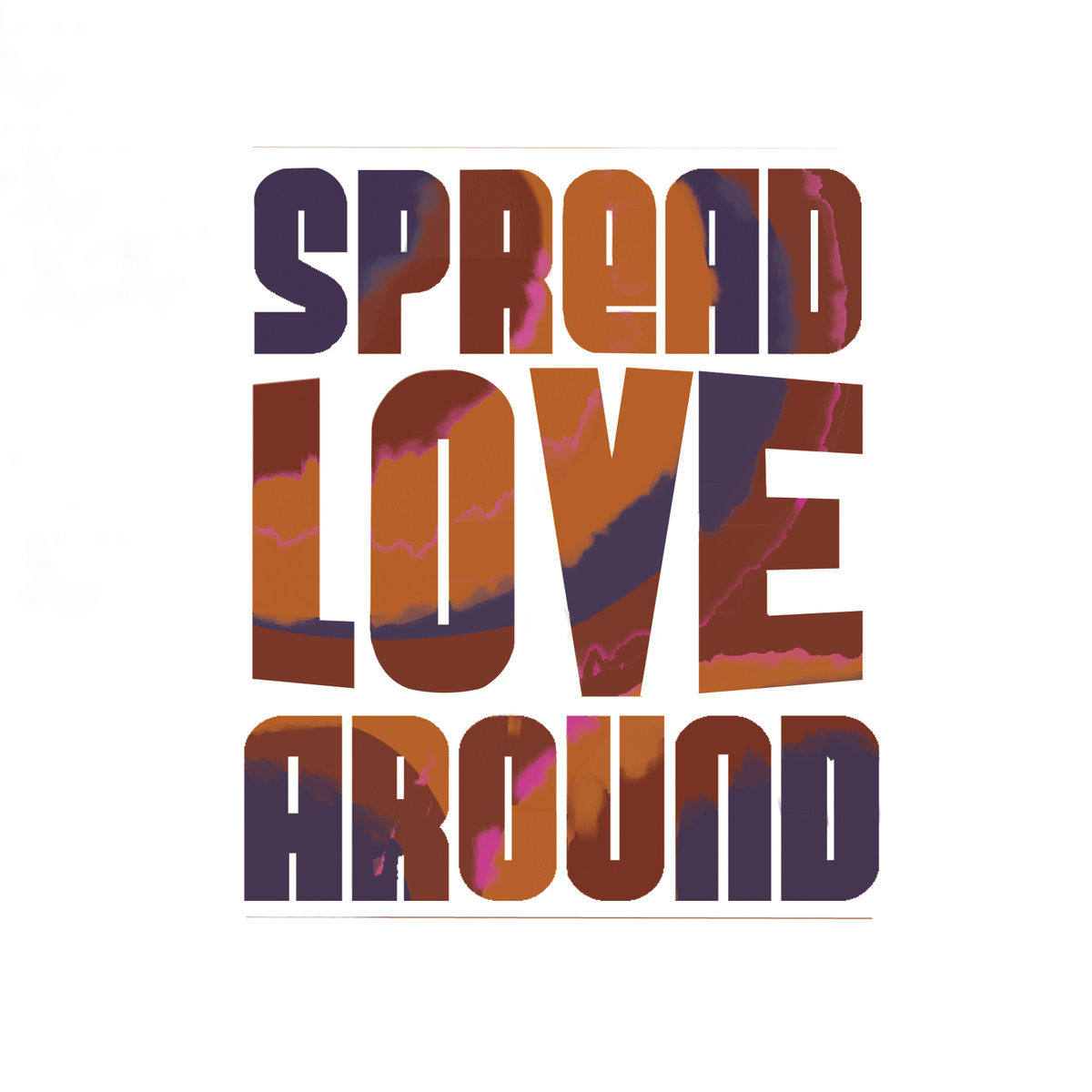 New Yorker-turned-long time Nashville transplant, Amanda Broadway, was one of the first artists interviewed on Throw the Dice and Play Nice. A blues/soul singer with a taste for the likes of Grace Potter, B.B. King, Aretha Franklin, Etta James and Norah Jones, Broadway is a musician to the core. Nurturing both a solo career and that of herself as a reliable and reputable background singer for many a Nashville peer, there's never a doubt this girl has her head in the game when she sits down to write or perform music of any kind but this is especially true for her own material. In this way, Broadway's latest release almost implies that her emotional investment would be doubled, as it is something that rings both from a place of originality and from a place of being for someone other than herself.
Just released on 21 July, Broadway's newest single,"Spread Love Around," is a tune that's as easy on the ears as its lyrics should be on the conscience and heart. (It's true what they say / A little goes a long, long way / What you do and what you say / Don't you see it's everything?) The track exudes the musical colors of gospel but shares the sound stage equally with the makings of a blues anthem – Broadway's stylistic speciality – made evident, unsurprisingly, through her own signature vocal performance. Broadway takes both the notes and easy-to-memorize lyrical hook beyond their theory based values – adding pull, melodic slide, fluid syncopation and just a touch of grit and rawness – all without losing her voice's inherent grace. Listen below!
More than a dozen musicians of varying specialties and stylistic strengths donated their time and inner creativity to help bring this song to audible life –all for the sake of Fibuspam, Inc.​: a non-profit that brings free health care and humanitarian support to children and adults of indigenous communities in Ecuador.
The slick blending of light hand percussion, nimble Rhodes keys and, the unified but uniquely identifiable voices of the eight person "choir vocal"  – which includes Broadway herself –  collectively hammer home the song's titular phrase. The end result is a track as compositionally aligning as one can get with narrative themes often found in the wheelhouse of Broadway's stylistic affinities. This rings out even clearer, given the central message nestled within a pair of simple but powerful inquiries: (When you gonna stand up? / When you gonna shout out? / (Say you gotta) spread love around.)
The straightforward emotional intentions and humanitarian based vantage point on which "Spread Love Around" is built also draws inspiration from the many well-intentioned anthems and chant-able songs of the late 1960s and early 1970s –years packed to the brim with artists (Dylan; CCR; Peter, Paul and Mary and of course, a big influence of Broadway's – Janis Joplin – to rattle off just a few…) whose names and songs of those times still hold emotional water (and iPod space) with music lovers of today.
The summer being an expectant time of new songs that are easy to sing along to and or play on a bluetooth stereo as loudly as possible, "Spread Love Around" fits the bill for a single that would be perfect to blast during the next barbecue. If one is going to risk their neighbors getting upset and complaining about the musical "noise" running late into the night at a party, the source of their complaint might as well be due to loud exposure to a catchy song all about caring and love for others, right?
---
"Spread Love Around" is available for purchase HERE and all profits from purchase are donated to Fibuspam Inc..
Get to know more about Amanda Broadway and the rest of her musical catalog through her official website and these social media platforms:
Facebook
Twitter (@AmandaBroadway)
Instagram
YouTube
SoundCloud
Bandcamp