Just a hop skip and a jump (across the pond) to Music Tech Fest: London 2014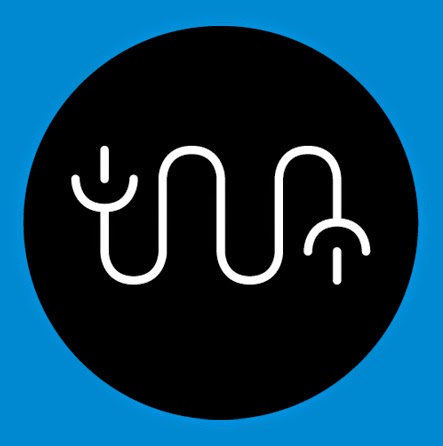 Gatherings that involve amassing lots of creative energy often lead to new discoveries, new efforts or new relationships that may not have formed otherwise. This is why conferences and meet ups are so popular among the music industry.
One such gathering is just about to arrive on the calendar and its spontaneous collaboration is not to be missed!
Music Tech Fest,
which you can read previous coverage on
here
, is putting together the last round of their preparations before kicking off the third installment of its flagship event, hosted at the place of its founding, London. Themes challenging hackers, musicians, artists and creatives of all types who present and attend, incorporate a unique frame for thought each year and this year is no exception. Three days of presentations and their 24 hour hackathon bring in three fresh and contrasting themes for exploration, all of which are bound to prompt intrigue. Getting underway on Friday, September 5 and running through the weekend until Sunday, September 7, the festival's chosen location is of extra special significance to the area, being held at the
LSO Saint Luke's
home to the London Symphony Orchestra.
If the trip isn't a long plane ride away, do consider getting one of the
very limited
tickets available to the general public for attendance at the festival,
on sale now through the LSO's official website
! If the UK is a trip too far away, don't despair, as every minute of the inspiring and surprising will be filmed and streamed live for viewing across the world. Pair that with the instantaneous power of Twitter and it can feel like you are right there with everyone so there's nothing to lose!
*************************
Here's the breakdown of Music Tech Fest: London for 2014 and information on the tickets:
Friday, Saturday and Sunday tickets are each available for £20, or if you buy all three days, it's just £50 for the whole weekend.
We have a world first presentation of wearable performance technologies, a computer that composes classical music, a quartet making music directly from human brainwaves, a gunk band you can join and play music using old game controllers, and so much more.
The industry will be there. The hackers will be there. The artists will be there. The inventors will be there. The future of music will be there. We'd love you to be there too!
Themes and schedule for 2014

Friday: 6pm – 10pm – Occupy Music
Join us as we take over the music industry and invent it again from scratch with new technologies, new ideas and new economics. From an exclusive sneak preview of a documentary film about the social technologies of independent music collectives in Brazil to the introduction of brand new music formats, new wearable performance technologies and the reinvention of merchandise, a specially commissioned wearable tech performance with Jason Singh, new ways of being a band, brand new apps – and radical digital innovation from a bunch of people who are several steps ahead in their thinking about the music business.
Saturday: 1pm – 10pm – Gunk and HMI
On Saturday, we're going Gunk – geek punk. Forget three chords – here's a Raspberry Pi, an accelerometer and the Soundcloud API. Go form a band. Have a battle of the apps. We're pitching Coldcut with Ninja Jamm against Yellofier. Improvise with gaming controllers and enrol in Fakebit Polytechnic. Rough and ready innovation at the cutting edge of music and tech. We'll also be getting into HMI – Human Music Interaction – music and the brain, music and emotion, music and visuals, new works at the intersection of contemporary music and data and live performances by a brainwave quartet – as well as a new classical work entirely composed by a computer.
Sunday: 1pm – 10pm – Get Your Ears Dirty
Roll up your sleeves and get your ears dirty. Music is for playing. Technology is for making. We're getting out the components, breaking open the software. Anything that can make noise will make noise. Bring your inner child – and your outer one. Here's your chance to get involved and help invent the future of music – or simply watch it being invented before your eyes with lots of hands-on experimentation, hacks by both pros and kids, bucketloads of improvisation and unlikely collaborations, Shlomo getting his ears dirty with you – and great figureheads from the worlds of beatboxing, hip hop and jazz chipping in.
*************************
As quickly as Music Tech Fest London is approaching, Music Tech Fest may also be coming to a city near you, so take note of the "tour" dates below! In addition, Music Tech Fest is already
planning into 2015
with ten global festival events lined up, including large Music Tech Fest events in the Netherlands, Scandinavia and at 
Midem
 in Cannes in June.
Music Tech Fest 2014 dates:
• London 5-7 September at the LSO St Lukes (the home of the London Symphony
Orchestra);
• Berlin 24-26 October in association with Fraunhofer, Berklee College of Music & Factory Berlin;
• Paris 21-23 November alongside Ircam Forum and Berklee's Rethink Music
Venture Day at IRCAM in the Pompidou Centre;
• New York 10-12 December in partnership with NYU.
Contact:

Andrew Dubber, Director

Music Tech Fest

http://musictechfest.org

Email: dubber@musictechfest.org

Twitter: @dubber / @musictechfest

Phone: +44 7446 886566

Skype: adubber