The Music Center of L.A. Gets "Onboard" with "Online Auctions"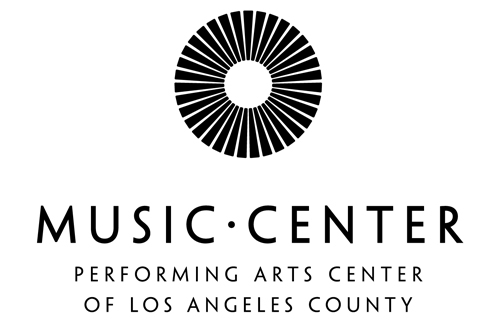 We've all been there at some point: Broke and trying to think of creative ways to earn some cash so we can do fun stuff with our friends. Hopefully the situation doesn't last and after one good idea, we have enough to sustain a decent outing and satisfy ourselves.
Arts non-profits have this same issue but unfortunately for them, financial struggle tends to reoccur much more easily, and stick around for longer periods of time. Hence why so often we tend to be repeatedly rung up by decent people, who are just trying to keep some arts or music non-profit afloat. Telethons still exist and how many times have you heard something akin to, "Pledge/Donate at the Gold level and you'll receive…?"
Raising funds for a non-profit usually involves carefully reviewing, engaging and convincing an organization's past, present and prospective future donors, through timely calls, emails or even snail mailings. Starting points for these typically come from company records on people who have engaged with them before, since actual cold calling would be a terrible idea.
Charity Buzz
is the company that hosted the auction via its website for the Music Center and to the Center's benefit, Charity Buzz
"promoted the auction to about 65,000 people on their mailing list,"
as the
Los Angeles Times reports
The Music Center can let the 'list philosophy' go, since an internet connection was the only thing needed
to bid. In an attempt to appeal to as many people as possible, (this is still an event for raising funds after all,) the auction items ranged from venue/performance related offers and experiences, to just plain cool stuff with famous people. (Lunch with The Hunger Games'
Jacqueline Emerson
anyone?) Even if a non arts-enthusiast chooses to bid, at the end of the day, their money is just as supportive as the symphony-goer next to them.
Some of the items and events the Music Center auctioned off include:
1) A Tour of the Walt Disney Concert Hall by its architect, 

Frank Gehry. (Read about the opening of the hall from last year HERE.) 
2) Meeting the famed opera singer,
Placido Domingo
, and receiving two tickets to the
LA Opera
with hotel accommodations.
3) Four tickets to a
Lakers
Game,
Online giveaways or collectibles for sale isn't as unusual for popular contemporary artists. In fact, OneRepublic j
ust hosted an online action
in April, for lavish packages involving dinner, an intimate show, hotel stay and autographed stuff from the band, among other things. The Music Center's "dream come true" like items are donations, and to be used
for
donations, but this music non-profit certainly knows how to make patrons feel trendy too, and are using the unpredictable suspense of hitting the 'Refresh' button in your browser to make donating to the Music Center anything but boring or obsolete. 
The the first bid of a cast signed Man Men Pilot script closed at 3:02PM EST, with the rest quickly following after a run sine May 9th. The goal was for $100,000. Considering the spread, we'll have to see if the dollars add up. Regardless though, even if some of the lots weren't related to the Music Center, if it get their name out there and makes them seem just a bit "cooler," it's a victory for exposure and increasing approachability. Maybe someone's spouse who doesn't know Placido Domingo will be able to take one of the winning tickets and see their first opera and they'll find it a fun experience. Who knows. The possibilities are as vast as the internet when it comes to art enjoyment and funding results.