Discrepancies' new music video deviates from the norm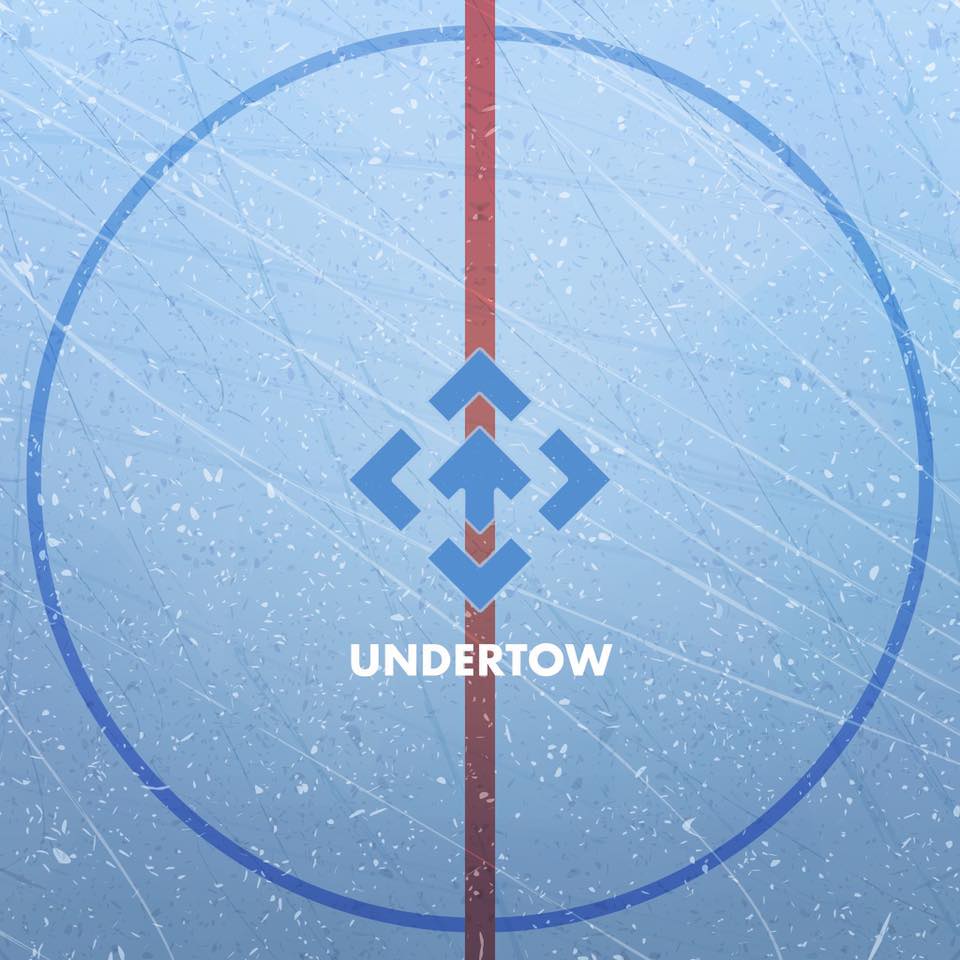 This moment of everyone around the world is currently living through certainly deviates from what would be considered normal, everyday life. The more days that go by where the world must be diligently separated and closed off, the more milestones of typical expectations that get shaken up or taken off the table entirely. The dynamic of every passing day can shift from feeling the slightest bit familiar and comforting, to spinning out of control with emotion from a need to release stress.
What does this kind of back and forth with emotions and societal tribulation have to do with rap-rock band Discrepancies? "Undertow," the newest single and accompanying music video from the St. Louis, MO four piece, is actually perfectly suited for not only helping to contending with the discomfort and struggles of the present but also comes to show how the outcome of altered expectations can end up ushering in more than just disappointment or dissatisfaction.
Discrepancies is:
Antonio Metcalf (Vocals)
Garrett Weakley (Bass)
Addison Bracher (Guitar/Vocals)
Zach Allard (Drums)
In light of the many reasons people have for feeling anxiety, fear, impatience, exhaustion, and just overall stress, the unrelenting boldness of Discrepancies' hard rock-backed rap tracks makes for a fitting outlet to let off steam, whether physically alongside a workout or mentally by putting one's focus on "Undertow's" dynamically heavy hook. A nearly four-minute track, "Undertow" barrels forward without hesitation thanks to explosive crash cymbal hits, bombastic snare beats, and a thick-toned bass line that forges a consistent march-oriented motif from the very first downbeat. Then, even when the band steps back to leave room for Antonia "ATG" Metcalf's rapped verses, the instrumental aggression doesn't let up, as Allard moves pairs his loud and decisive snare beats with an active and well-defined kick drum tone – both of which only get more active and dynamically prominent when Bracher takes over vocals during "Undertow's" more melodically-oriented chorus.
No matter where you go,
through all the highs and lows
There's one thing you should know
It's never been about the fall,
it's what happens when you get back up
Throughout the ebb and flow,
we all will learn to grow
Just keep your head afloat,
don't get lost in the undertow
– Lyrics from "Undertow"
The lyrics and raps are of course the star of the song, as "Undertow's" whole premise is about concentration, inner strength, and holding onto the will to push past challenges of all kinds: mental, physical, and emotional. Past how well the instrumental and dynamic character of "Undertow" function as sonic accompaniment to working off negative emotions, the lyrics are straightforward enough and performed with enough intensity to be great as easy to digest little mantras to get a person through that particular hour, afternoon, day, week, or more.
Where the music video adds to this helpful outlook isn't as directly obvious and might even seem a mismatch against how well the song exists on its own but just a little digging proves otherwise. While the world at large faces an increasing number of changes in daily life – notably postponements and cancellations of things like sports, that people have come to expect like routine – Discrepancies decided well before the world closed down, to create a video centered around the visual narrative of an underdog hockey player and team, fighting against the odds, to come out victorious. The song's initial delicacy fostered by a heavily echoing piano motif pairs well with the idea of initial unease and nerves over the story's imminent intensity and in this regard, the song and video elements really excel at complementing each other. The music could effortlessly back highlights from NHL games and even as it is, "Undertow" shines with combined chemistry audio, visual, and emotional chemistry to make the viewing experience feel like a movie trailer. It's a cohesive piece of work in every sense.
Seeing a reminder of something play out that no one is able to enjoying right now might come across like an opening for sadness and dismay. However, for listeners, it can also be a reminder of what will one day make a comeback and for Discrepancies, it's a showing of openness to going against expectations in their chosen music style. Though hard rock, rap, and beat-heavy music is definitely no stranger to high-energy sports, it's not all that common for bands themselves to channel suitably matching sports as the visual representative for their music (save for the recent stint by Green Day, whose song "Ready Fire, Aim" was specifically designated as a sonic accompaniment to NBC's broadcasts of the NHL's 2019-2020 season.) When large-scale entertainment does resume, perhaps segments of the NHL, particularly the franchise of the current league champion Blues, who also hail from St. Louis, ought to connect with Discrepancies for one seriously fitting first game comeback song.
While the world waits for sports and other large-scale entertainment to return, what Discrepancies offers in the interim with "Undertow" ought to help uplift some energy and emotions. Whether as a soundtrack to the stress-relieving personal exercise of the day or, as a way to stay connected to remember people will eventually come together again, for how beaten down, overpowered, or burnt out everyone might feel lately, "Undertow" is nothing if not a multi-faceted reminder not to give up hope and to look ahead to that time when we all get back to everyday life.
Check out the video for "Undertow" befow:
---
"Undertow" is available now. Find it on iTunes and streaming on Spotify.
Keep up with Discrepancies through its official website and these social media outlets:
Facebook
Twitter (@Discrepanciestv)
Instagram
YouTube
Spotify