The Bellegards reveal "All My Problems" for the new year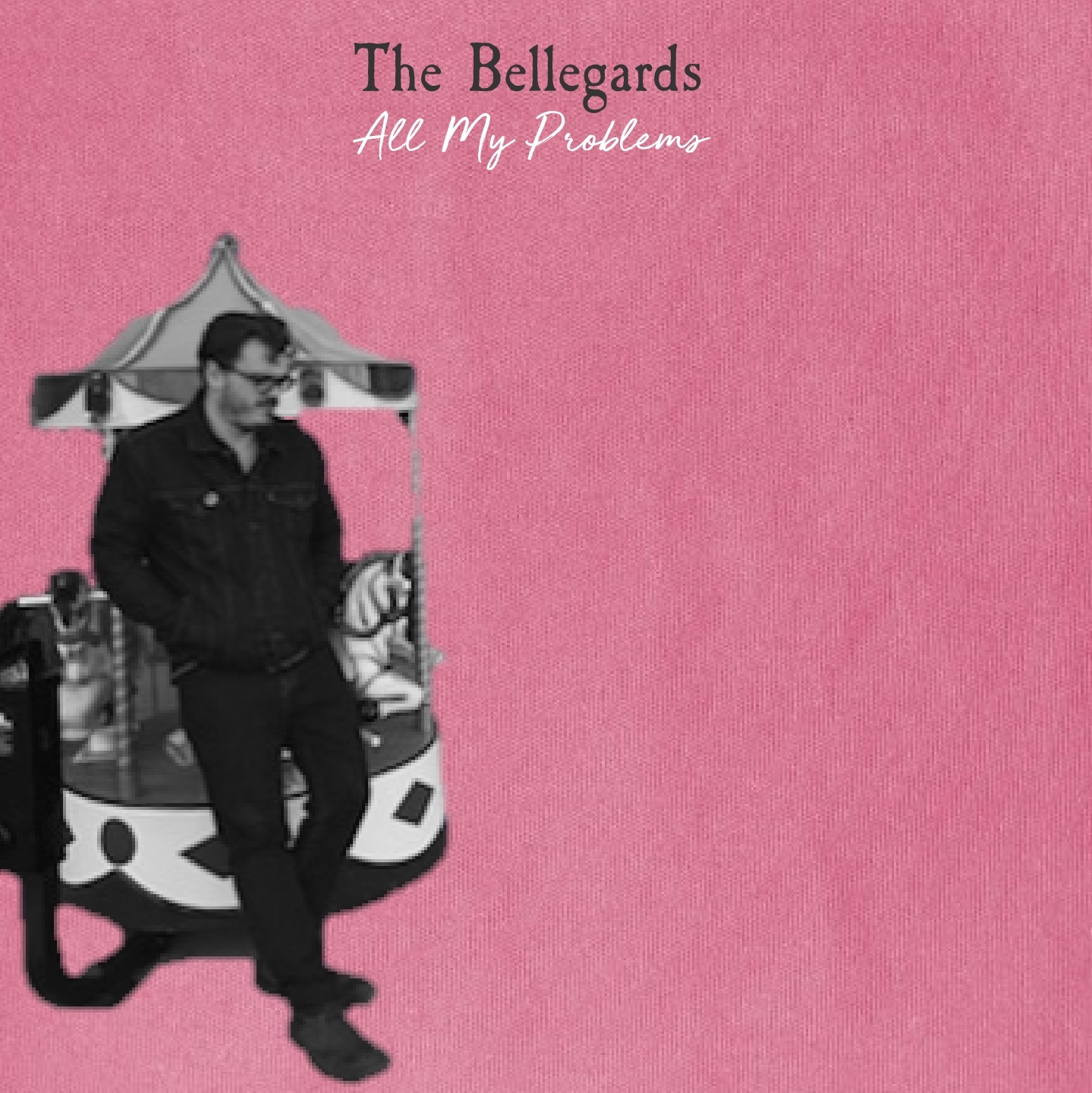 Weeks and days leading up to the arrival of a new year usually see conversations become sprinkled with talk of resolutions: Promises made to oneself and-or others, about specific changes one intends to make that will ideally lead to a positive and lasting improvement in the year ahead. This sentiment is no different for many bands, whose players can look at the coming of a new year as a perfect benchmark to commemorate shifts to new styles, moving forward with new plans, or just any commitment to evolving what a group is intent on doing over the 365 to come.
Unlike this expectation generated through New Year's Eve and day, Long Island based indie Americana trio, The Bellegards, actually found themselves recently going back on a personal promise the band decided on after the release of its last album, Perfect Strangers (independent, 2014). Thankfully, one of the consequences of this decision led to a new single titled, "All My Problems," as well as an soon-to-be released new album.
The Bellegards is:
Vincent Palmeri (Guitar, Lead Vocals)
Nic Palmeri (Bass, Organ, Percussion)
Kevin Redding (Drums)
A committed and tightly knit trio of five years, as an unsigned group, The Bellegards embody the spirit of motivated independents. Playing live around Long Island, New York City and the greater New York area with enough frequency to be favored but enough scarcity to always leave fans wanting more, this threesome has never reflected mediocrity in what they deliver. Nor have they left themselves or their fans vulnerable to unreasonable dry spells of no new material. This is where the dilemma that led to "All My Problems" came into play.
Initiating the project of a new full length album, The Bellegards opted to turn to the engineer and producer of Perfect Strangers. However, following some unforeseen circumstances unrelated to the recording process, the band suddenly found themselves with an incomplete piece of work. It's at this point that the choice of picking up where they left off (albeit in the hands of another producer) or, begin again and record the music themselves – the one thing the three had wished not to do – stared them straight in the eye. In the end, independent work was the route The Bellegards chose to take but despite reluctance about the method, "All My Problems" couldn't be an easier piece of music to take a liking to, even if it had been recorded in a formal studio setting.
Opening with a lone guitar hook that is followed by a rapid snare roll, which both eventually settle into a mid tempo relaxed swing, "All My Problems" conversely seems like it will fly by quickly with how fast the title-loaded chorus first arrives to deliver The Bellegards message.
She goes 'All my problems,
all my problems seem so bad in the morning light'
Thankfully, blasting by in a hurry isn't what The Bellegards look to actually do, as the more than four minute single provides a substantial listening experience in both melodic enjoyment and lyrical expanse beyond the song's short three word refrain. Vincent Palmeri's guitar is a well highlighted treat on the track; given the spotlight not only at the very beginning but also a spacious solo during the bridge. Notes chosen aren't of a super complex variety but that's not what makes the performance stand out. The ease of Vincent Palmeri's execution meshes with the carefree tempo and its momentum pairs with a wide, reverberating and delay heavy sound – one that makes his recording place sound like the inside of a metallic booth – giving "All My Problems" an instant live sound quality. One can imagine the guitarist preparing for and providing his parts in a vast space filled with metal paneling, standing a good distance from an assortment of microphones both grounded and overhead.
Though The Bellegards define themselves primarily as an Americana group, "All My Problems" plays around with musical attributes that bleed over to sibling genres and groups therein. The flow and sound of the main melody gives the song a groove that feels almost bluesy at times (helped a bit by the subtle fluidity of Nic Palmeri on slide guitar), and the less acoustic nature of the song combines to makes the trio come across a bit more southern rock and country. There are fleeting but noticeable moments the music recalls rotating qualities of music from bands like The Cadillac Three, Blackberry Smoke, and Whiskey Myers, which each inject slices of tonal bite and-or less organic sound to their material.
Yet, The Bellegards manage to stand snugly among these artists and their peers without finding themselves placed squarely in line with or precisely on top any of them and thus, retaining a single but crucial sparkle of artistic individuality. (Vincent Palmeri never fully embraces a classic twang or southern flip with his enunciation, which is a big factor in this regard.) The modestly old school, filtered, and compressed stylization that shines through on the vocals and things like the organ and snare drum, is in fact thanks to the band's choosing to record drums and bass mono, to a four track Tascam tape deck and then overdub the rest of the arrangement while using the recorder as a mixer to keep sonic continuity. Bassist Nic Palmeri explains that even though this wasn't The Bellegards original plan, their choice to do things this way is an homage to a band long time beloved by the three:
"This is a process very similar to, and inspired by, now defunct Florida soul/pop band, Très Bien. We owe them everything."
Taking everything in at once, if The Bellegards chose not to disclose the DIY nature of "All My Problems'" assembly, no issues would be immediately apparent with this new song. The band's passion for Americana character and a well-balanced mix job make this first foray into the trio's 2018 releases a solid one. The track splits pleasant instrumental breaks with sung verses in a seamless enough way that the song can feel both long and ongoing and continuously exciting, as opposed to wondering when the final seconds are going to arrive. Listeners will get accustomed to its sound now and be raring to go with it turned up in the car once warmer weather and long drives are on the horizon. Best of all, if that vehicle is full of people who favor genres across the board, "All My Problems" is a great solution of a song to touch on lots of musical qualities in one place.
---
"All My Problems" is available now. Find it on Bandcamp.
Look out for the rest of The Bellegards forthcoming album, due out later this year.
Follow along with The Bellegards through theses social media outlets:
Facebook
Instagram
YouTube
Bandcamp