Playing from the past into the future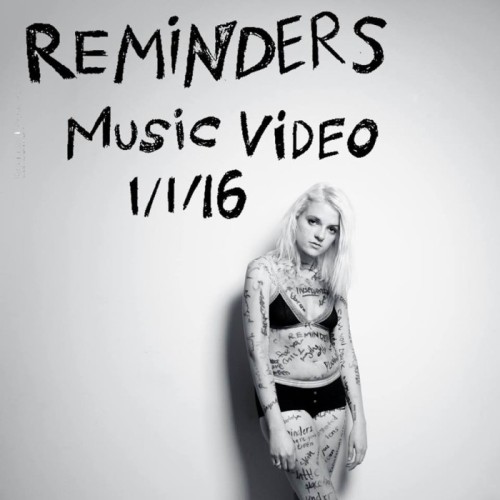 Welcome to 2016!
In lieu of it being January the first, and most out there using New Year's Day as a day of rest (and recovery), something a little on the lighter side seems to be in order.
Yesterday saw 2015 come to a close and today sees 2016 just being to unfold. Each year that goes by sees hundreds and hundreds of albums being released for public listening pleasure, amounting to mountains of comments, discussions and discoveries through each of those 365 days. That said, not everyone discovers or necessarily has the time to fully engage with an album in the time when its artist designates a release date. Sometimes people are just plain unaware of artists or "notable" albums for years after the initial release, simply because, well, HUNDREDS OF THOUSANDS OF ALBUMS EVERY 365 DAYS. Even the most seasoned and music obsessed music journalist wouldn't be able to equally investigate EVERYTHING, no matter how much the community likes to occasionally think it can.
All this in mind, to kick off 2016, presented here is a pair of albums I first discovered during 2015. One is new and current from said year and the other is an older, already established record. While, at first,  the two might come across completely set apart and unrelated from one another, look a little more closely and a subtle thread of commonality ought to peek through!
---
What's Inside: Songs From Waitress
Sara Bareilles
Release date: November 9, 2015
Epic Records
Part of why I chose this is because I can enjoy it as a standalone album, despite the fact that I have no opinion on the accompanying musical yet. Additionally, I remember having a gut feeling about Bareilles's songwriting, ever since the first time I heard her debut, Little Voice, in 2007.
"I really like the way she uses the piano in her music. Her songs sit just perfectly between "casual dialogue" and a touch of lyrically catchy. I feel like Sara Bareilles should be writing a musical."
The fact that Little Voice came out not long after a pair of more modernly written musical scores, (Duncan Sheik's "Spring Awakening" (2006) and Stephen Schwartz's "Wicked" (2003).) probably had a lot to do with that association but, it didn't change that Bareilles's songwriting style gave me a vibe that it could gel with these works. Here we are nine years later and the phrase "it's about time" couldn't be more apropos. The piano remains a backbone to this set of musical songs and throughout the record there are touches of things (melodic hooks, chord progressions, certain rhythms) that give the songs Bareilles's musical signature but do so without fighting against the bounce and slight cheesy factor ("He might sit too close / Or call the waiter by his first name / or eat Oreos / but eat the cookie before the cream") that come with Broadway music territory.

Act III: Life and Death
The Dear Hunter
Release date: June 23, 2009
Triple Crown Records
The Dear Hunter was first brought to my attention during a conversation wherein I thought the band being discussed was the indie rock band, Deerhunter –completely unaware there even was a homophonically named prog-rock band.
The very first thing I learned about the latter was their plan for a six act, rock opera, released through six albums. It was disappointing to find out the band hadn't made it past three acts (not knowing there would be a fourth released this year) but stumbling upon the album in a brick and mortar clearance bin, I went for it.
Despite jumping in at Act III, despite having never heard any other work before then, I immediately liked the character of progressive rock I heard. The Dear Hunter provided fans with just under a solid hour of music over 14 tracks and listeners know right away they are in for an intense ride: complex time signatures, intricate and well combined vocal/instrumental arrangements and an overall sound that blends degrees of Queen, Hotel of the Laughing Tree and early Muse. The production is on point and a variety of people will love picking it apart: prog-rock fans, engineers, music theory students…this is an album worth buying and which unquestionably deserves one's undivided attention.
---
Now, aside from the very immediate past of 2015, there is mention of the future, (technically it's now "the present") in the title headline; not to mention the featured image for this piece isn't either of the aforementioned albums. Well, as music heads into this new year, topping of these two picks of "the past" is "Reminders," a brand new song by Kat Hamilton (of the alternative punk band, Manic Pixi). The music video for Hamilton's newest solo track was, fittingly, just released earlier today, making it the perfect finishing note for the first post of 2016!