Love (and) money, make the music world go round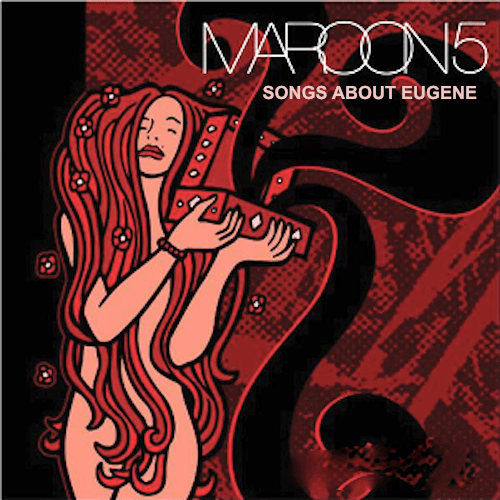 This past weekend, I found myself attempting to contain excitement over the thought of getting to see the Metropolitan Opera's Live in HD simulcast of Eugene Onegin and to sink my teeth into what I was repeatedly told, and had read, was a romance story of fiery proportions. After all the ruckus dominating the spotlight during its premiere the week prior, it was nice to get back to thinking about the actual opera storyline, relegating the rest of the discussion to the back burner.
Well, what I read and heard wasn't far off from the mark. Tchaikovsky and Alexander Pushkin (the author of the novel on which the opera is based,) have a gem of a show when their elements of music, acting and word are combined. The romance and tension between leading pair, Onegin and Tantiana, is palpable and sucks you in, even as you come to know the spark itself is doomed to go nowhere. Definitely look to explore the story and opera if you have the chance. And if opera intimidates you, I just explained the gist of the storyline to someone not avidly attached to the genre and they likened the energy to something akin to your average primetime drama or guilty pleasure reality show, so take a chance!
The reason you are hearing about my escapade and brisk review of the simulcast can be found in the very last part of what I was trying to convey: Eugene Onegin is relatable. It is a very human, very everyday set of circumstances, (at least at their core -not everyone I know becomes royalty.) breaching a set of emotions and struggles easily projected onto just about any member of the international public who has some kind of romantic history. The inclusion and promotion of operatic or otherwise fringe-appreciated musical material with this kind of common denominator can often times be the key to not only bringing in new faces, but, also the key to finding that overnight, one has become the keeper of the newest trending sensation and sought after experience.
That said, while non-profit arts organizations and commercial bands / solo artists do not function or work to survive in identical ways, there is no denying that at the base of it all, those falling under the whole umbrella of music are able to keep pedaling and pushing for success because of two shared things: money and love.
Yes, the nuts and bolts of how one artist or company taps into the latter to obtain the former might differ but it is absolutely irrefutable that love resides as an immortal source of subject matter, regardless of what side of the "profit" tracks on which one stands. Upon acknowledgement of this reality, coupled with the acknowledgment that artists and companies are always on the lookout for more and new fans, is the following idea so crazy that it has potential?
What if… 
"Popular band of the moment-X" came to play at a non-profit arts organization's opening night reception/gala/fundraiser and conversely, performers from said non-profit went to perform at an open-air, casual but energetic concert in the middle of New York City with beer and merch stands abound?
This idea might sound completely insane, due to the fact that initially, there does not seem to be any appealing enough drive for either party to step into the other's "non-related" territory. "Why help them? What do we get out of it? Our objectives are totally opposite one another." However, at that point, money and exposure, easily provide motivation. 


In creating an atmosphere for completely new audience accrual and in offering a reversal of the method for how each artistic entity gains funds from entertaining, there is all kinds of refreshment taking place that has the potential to shake up what might be an otherwise predictable or stale pot of ingredients for thriving in the business. This isn't to say that choosing to not pull such a drastic change would result in anyone going flat broke, (sorry New York City Opera!) but at the same time, what can it hurt to flip convention upside down and let some new air into the room? Particularly for the non-profit side of things, while there are plenty of organizations taking to implementing young people's programs and student rates for entertaining, the material put forth to any young people who might attend won't necessarily ring a bell for those who are liable to shy away by default because of genre, brand or atmosphere hesitancies. So, what if those could either be taken away or be gently moved enough to the background where newer young people feel unintimidated enough to approach?
Example (brought on by my recent experience):
There are plenty of concert going fans who could fall into the Met's young associates bracket and hey, a dollar bill out of their pockets is the same out of the pocket of a student walking across the way from Julliard. Additionally, if any especially young people (e.g. teenagers) feel inclined to see an act they like, who may or may not sound anything like the organization for whom they are playing a show, then for both the 21+ and teenage groups, they can both pay money to see and hear a good show, by an act they know they like. (which they would be doing anyway, it's just in this hypothetical situation the Met's opera house would play venue host,) Then, in physically bringing these seemingly non-opera-going people into the house and breaking the awkward ice of, "This is one of the grand opera houses of the world, and hey, I'd be more than happy to tell you about it/show it to you if you'd like," the Met is presumably able to promote themselves both directly and indirectly at the same time. 
One who has never had a desire to see an opera might never even walk up to the Met's front doors in their life, let alone go inside and "hang out" for an extended period, possibly talking with any of the associates/artists who work there. Seeing and exploring the place and connecting with the people within for yourself, can make a world of difference in nurturing an interest and relationship. Still, the worry of being too "sales pitchy" or shoving the brochure in one's face or trying too hard to make a quota, would be greatly downsized, since the focus material at hand would deviate from the organization itself, rather than feeling like a one-two punch of, "Here's what WE do for a living, now pay us to show you care." 
And hey, going back to talking about steamy, palpable, burning romance, and the infinite song source that is heartbreak or proclaiming true love, let us not forget: even if an unrelated band came to jam out at the Met's house, the artists on hand could still very well generate a funny, engaging and appealing connection with each other if they tried hard enough to speak candidly about the emotions in any of their songs or the stories attached to them. The results of said scenario could turn out very well blended for the artists and then subsequently: the fans in attendance. Seeing high profile artists from previously untouched worlds connect on a regular and individual level is always a winner and always gives open-mindedness a serious boost, giving everyone a bonus treat in exposure and appreciation without having to do anything other than interact in the same space over a shared human element that is simply interpreted differently but (in some cases) might just align more rawly and viscerally than anyone thought. 
The end result for all involved? Discovery of new interests, new sounds, new people and money flying everywhere to help perpetuate the people and music you've discovered you like. 
With that ladies and gentlemen, we have come full circle back to Eugene Onegin. To name just a few key parts of the story, let me ask you. Who here has never:
Felt that jolt of attraction after only two minutes of being in the same room as someone else?
Agonized over writing an email, leaving a voicemail or writing a text expressing some serious feelings, only to freak out and wish you could delete or unsend it right afterward?
Given into that single desire to get that one kiss, even though you know it's not going to turn out the way you want and not going to last? (or conversely, even start?)
Ended up turning up your nose at someone who did it to you first?
Well, to serve, oh so appropriately, as the other half to my above example, give a listen to this old school repertoire from Maroon 5's "Songs About Jane" and tell me you can't see some lyrical common ground, entertaining enough for a good time among musicians and listeners at the Met's opening night or one of its future new year's galas, should Eugene Onegin ever come back to take the premiering spotlight. The normalcy of all this infatuation and scorn makes the idea of slipping Maroon 5 into the Met's main hall to mix it up with the resident singers seem quite plausible, if you ask me. 
P.S. After you're done listening, go back and take a very close look at the image I used for today's post. 
Can you see me,
floating above your head
as you lay in bed
thinking about everything
That you did not do,
Cause saying "I love you"
Has nothing to do with meaning it
And I don't trust you,
'Cause every time you're here
your intentions are unclear
I spend every hour waiting for a phone call,
that I know will never come
I used to think you were the one
Now I'm sick of thinking anything at all
You ain't ever coming back to me
That's not how things were supposed to be
You take my hand just to give it back
No other lover has ever done that
Do you remember,
the way we used to melt
Do you remember how it felt
When I touched you?
Oh, cause I remember very well
And how long has it been
since someone you let in,
has given what I gave to you?
And at night when you sleep,
do you dream I would be there?
Just for a minute, or two, do you?
You ain't ever coming back to me
That's not how things were supposed to be.
You take my hand just to give it back.
No other lover has ever done that
Heartache, heartache, I just have so much;
A simple love, with a complex touch
And there is nothing you can say or do
I called to let you know I'm through with you (x2)
And there is noting you can say or do
I called to let you know I'm through
I called to let you know I'm through
I called to let you know I'm through with you
I ain't never coming back to you…