A rash rush to pick(et)ing opera?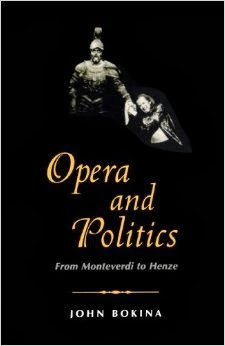 The Metropolitan Opera raised the curtain on its 2013-2014 season last night, September 23, with the debut of a new production for the classic opera, Eugene Onegin. A story originally brought to fruition through the written word, in a novel of verse by Alexander Pushkin, the renowned composer, Pyotr Ilyich Tchaikovsky is the one who brought the story from verse to melody. Its artistic beauty has been enjoyed by people for well over a century and a half, having debuted in Moscow way back in 1879.
The opera itself is packed with a range of emotional scenes, character motives and musical intricacy, to say nothing of which opera company anywhere in the world might be presenting it at any given time. As for this most recent production brought to the Met however, the story could not be under greater fire, absent of being cancelled outright, which is not what happened or even was intended to happen.
Those who do not closely follow opera or politics might not be aware of events from recents months leading up to the Met's opening night -an occasion typically welcomed in spades and with great excitement- and the idea that a scenario of abrupt cancellation even be conceived and mentioned seems almost humorously out of place. The "cliffnotes version" of what I like to called the "Somber Russian Summer Saga" has to do with the coming together of what is almost a perfect storm of ingredients for controversy; complete with operatic-style, dramatic irony if you're an avid fan and follower of the Met and its singers. Such coincidence would be amusing if the point of contention at hand were not so dangerously loose and careless.
**************************
Perhaps more noted in the bank of general public knowledge than tensions surrounding the Met, is the series of laws enacted earlier in the summer, by current Russian President, Vladmir Putin. Summed up concisely in this opinion piece published by the New York Times, Mr. Putin has and is continuing, to push draft of laws and already active laws, that unabashedly hone in on homosexual, transgender, and bisexual individuals, couples or even just supporters, be they gay, bisexual, trans or straight. The policies Putin is adamantly enforcing affect minors influenced by LGBT supporting adults, the adults themselves, flexible family structure as the free world knows it…and these laws are not even confined to Russian citizens. Anyone visiting the nation who expresses outright or is simply suspected of thinking or living against the grain and supporting LGBT life, can be accosted and arrested by Russian authorities.
As has been expressed by many a world citizen already, as well as the writer of the above linked NYT piece, the upcoming Winter Olympics in Sochi suddenly seem like a sh-tstorm waiting to happen, as well. It's plain fact that not 100% of anyone supporting, participating in, or attending the games will be a heterosexual. The Olympics being an international event of historically epic proportions and one of the few globally recognized events able to transcend, what for some countries, can be touchy cultural and political differences when outside the games, it would not be entirely surprising for a nation, or group of nations, to voice concern, disagreement and or disapproval in the time leading up to the games' start.
Returning to the original subject of Eugene Onegin…what though, about the Metropolitan Opera House? While the Met is absolutely a globally iconic leader in operatic work and reputation, (just take a look at the international roster of theatres that present its Live in HD series and that will give you a rough idea of how far and wide the Met's work spreads, even amidst other opera houses of equally, or more, grand scale and history.) the main gripe and attached petitioned desire of many LGBT rights activists, was that the institution needed to demonstrate open homage, and subsequently what would be associated disagreement, with the current decrees of the Russian Confederacy's political hierarchy. Taking a self-initiated stand for a personal belief is certainly admirable and the level of grace and diplomacy presented in this request is to be commended as well, but, were this and the parallel discussion around the political views of Onegin lead singer, Anna Netrebko and conductor, Maestro Valery Gergiev, warranted or as neutral as some might see them? I'm not so sure.
Before I go any further, I will say that I deplore violence and prejudice against anyone and especially so, if it is simply for how a person looks, thinks or chooses to live. 
**************************
Now, let us start with the basics of the players connected with all this talk and disagreement.
The Metropolitan Opera has gotten plenty of coverage and talk generated around what they would or wouldn't do in the time leading up to the opening night gala. Officially, according to a response delivered to the organizer of the change.org petition, as well as the similarly stated response in General Manager, Peter Gelb's piece for Bloomberg News, the Met takes the following position when faced with discussing Russia's LGBT policies:
While I'm confident that many members of our company join me in personally deploring the tyranny of Russia's new anti-gay laws, we're also opposed to the laws of the 76 countries that go even further than Russia in the outright criminalization of homosexuality. 
We stand against the significant human rights abuses that take place every day in many countries. But as an arts institution, the Met is not the appropriate vehicle for waging nightly battles against the social injustices of the world. 
Over the course of our nine-month season, artists from dozens of different countries — some with poor human rights records — will be performing at the Met. If we were to devote tonight's performance to Russian injustice, how could we possibly stop there?
This is one of those situations where, on the one hand, the proofread, polarized and sanitized coloring of this response by Gelb is unavoidably obvious but, on the other hand, just because the statement itself is cleansed to the PR-tested tee does not mean Gelb missed the mark on the position the Met essentially NEEDS to take. It might feel somewhat like the topic of LGBT familial and promotional matters are being placed callously on a set of scales against other topics that might be deemed "more or less" important and that the Met is not living up to its words about being against human rights. The fact though, that the Metropolitan Opera works and engages with so many people who are involved both on and off the stage, and that those people come from, live with and or acknowledge (whether favorably or unfavorably) the political and social values of their respective nations means that the Met has to default from spotlighting any particular situation.
The decision to do anything resembling an individual highlighting, either of this situation or the views of individual staff (let's remember, regardless if they are singers, musicians, stagehands…each are all staff who are employed by the Met,) will only usher in the allowance for people feeling any future dissension to ask for cross-examination of their issues in question with any number of elements shaping the Met's future programming choices -from artist casting to show programming to production conceptualization to performance slotting on the calendar. Allowing the Met to travel down that rabbit hole would surely lead to a gradual, but nonetheless ongoing, dismantling of the Met as it exists now; turning it into an organization subject to more global scrutiny than opera as an entire artistic medium itself.
Furthermore, even if we are to fervently label this uprise in protest as a human rights issue, to more closely target the Met's own words, it is futile to think political association won't bleed over. Note that Tchaikovsky has been programmed at the Met before, most recently, prior to now, with The Queen of Spades, from its 2010-2011 season. That said, any further dissatisfaction with the Met's decision to neutrally present Eugene Onegin could not possibly look un-political or not be construed as a shot against Putin and his legislature approval because it is not as if the Met were about the break new ground with Tchaikovsky or Netrebko. Both have been prominently featured by the organization and until now, no one has brought up anywhere near as significant a level of issue with Netrebko's affiliation with the Met, which stems much farther back than this present controversy, being that her debut was in 2002, which was also at just the very tip of Putin's first term serving in the Russian presidency.
**************************
If the factor of Netrebko voting and choosing to support Putin during one of his three terms taking office is part of current LGBT disparity against the Met, given that the topic and adjustment of policies surrounding LGBT life have been a sensitive subject for Russia since long before Putin took power or Netrebko even hit her stride in the US, let alone with the Met, then one has to wonder how protestors could claim political avoidance in their petition's request when the timeline here would suggest that protestors should have been rallying at Netrebko and or the Met for vocal support from the moment the former's political preferences went public in this list of supporters from February 2012, which was before Eugene Onegin was even slated for programming at the Met. The 2013-2014 lineup was not even announced until a year later in this press release.
**Side Note: Let's step back for a minute and remember that you can vote for somebody but you are not always necessarily going to agree with everything they do (or don't do) once they take office. We vote for/support people based on primary principles and ideologies they offer forward when they are campaigning. All the same, that doesn't entirely translate to how things are going to turn out in the long term once someone is declared the winner.
Example: (using US politics)
If you voted for President Bill Clinton or Congressman Anthony Weiner, that means of course you support infidelity in marriage.
If you voted for President George W. Bush, that means you absolutely, 100% wanted a 10 year war in the Middle East.
Again, in saying all of this, I am not against what any one person or group of people did to express their feelings on the LGBT community -here in the US or worldwide. The debate here seems to come down to the Met's sphere of influence given its wide breadth of combined audience and global interaction. Some might liken this complex issue to that of the old playground bullying scenario. (the one wherein those who standby and watch are just as bad as the bully.) It might seem as if the Met is being an idle bystander and letting its "power" go to waste and perhaps from a technical and functional standpoint that is true to a degree.
However, the spheres of control and territory in this world are heaps more complex than a simple "one on one" scenario in a unilaterally-supervised school environment. It is not the Met's place to play direct, finger pointing judge. The reality though, that the organization takes no issue with presenting work of a revered composer whose sexual orientation aligns with the community under duress in Russia or that the General Manager has officially stated his concurrence that Russia's legislations are a form of "criminalization," "tyranny" and "anti-gay," among other statements of dissent against violence/abuse, demonstrates that between the lines, there is not as much PR-adjusted neutrality as one might initially think. The struggle on the table comes with the territory of being a non-profit with a mission, vision, needs for practical business functionality and the consciousness each company member carries and shapes within themselves as individuals. Take all those parts and combine them into one internationally renowned company and no response to a situation of this magnitude is liable to come out without what look like willful blemishes against empathy. One has to remember though, that a lack of one action does not automatically equate to a promotion of another.