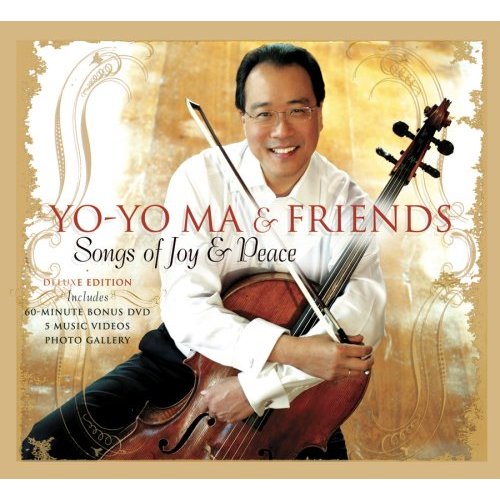 It's that busy time on the calendar yet again; for myself and so many others. Whether you're working to bring cheer and love to those who might be struggling or just spending extra time with those closest to you, everyone seems to be bustling around for reasons that are special and that are their own.
Truly the winter months are filled with a variety of traditions, wishes and celebrations that are as unique as the people who partake in them.
Beyond the stresses of commercialism, the politics of correctness and the pressure of re-connecting with relatives you haven't seen in 11 months, no matter where you are in the world, there are at least some themes of year's end that we can all unequivocally agree are fueled by goodness -and who doesn't like goodness?
That sentiment in mind, I leave here for your enjoyment, either solely in listening or in the background amidst crazy family time, a track I love: "A Christmas Jig — Mouth of the Tobique Reel." This is a favorite of mine and perfect for various occasions, not only because it is a lively string driven piece but also, because it comes from an album titled, "Songs of Joy and Peace." The esteemed cellist, Yo-Yo Ma, is the man behind this treasured record (among his many musical friends) and though the album has its Christmas devoted pieces, dedicating the ideas of joy and peace as the primary themes of this work brings anyone who hears it, around emotions and states of being that transcend even the oldest lines of human traditions.
I wish all of you readers joy and peace in your lives; receiving a renewed surge of both as we all head toward the beginning of another year.