Trombone Shorty and Lauren Daigle know "What It Takes" to inspire a crowd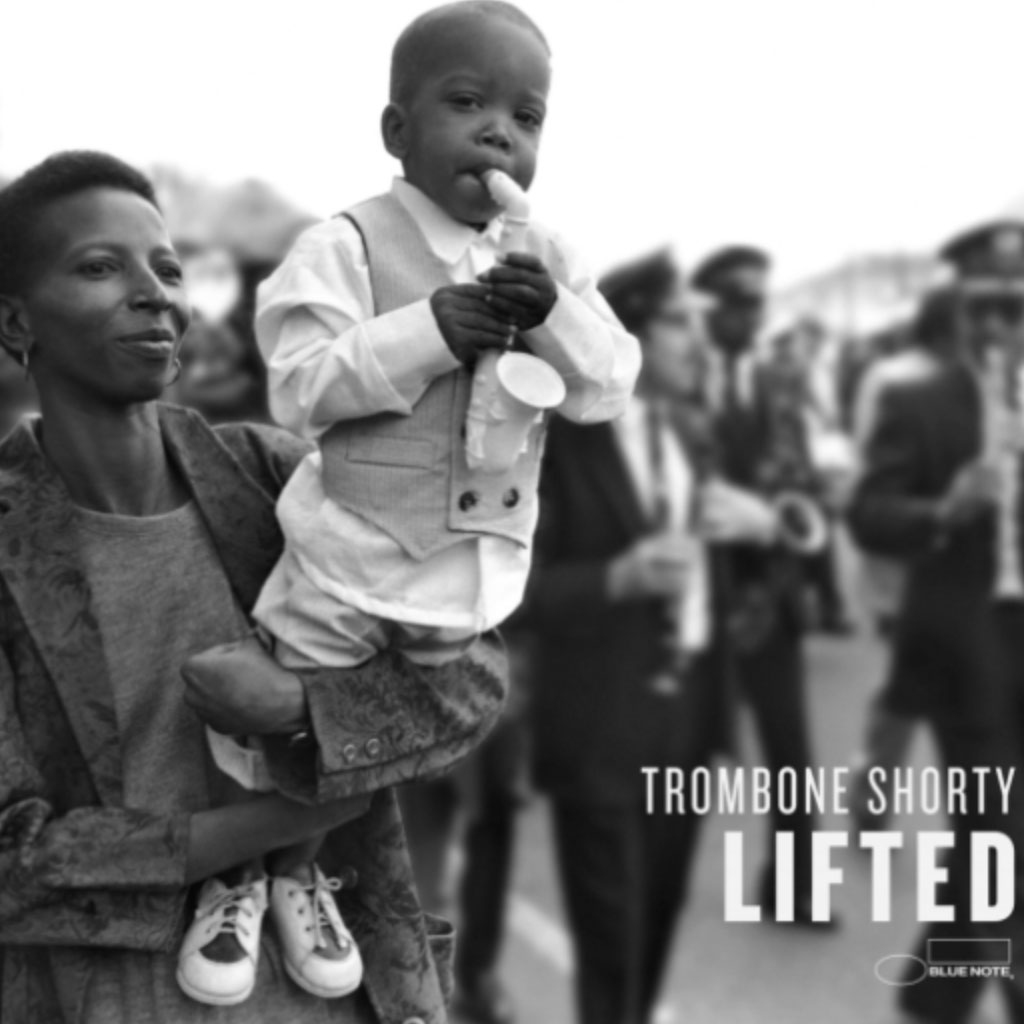 Even with the arrival of spring, the anticipation of more outdoor affairs, and more live music on the horizon, echoes of the pandemic and all of its hardships continue to linger in the background. This duplicitous aspect of today's reality can feel disheartening at times — to the point where reminders of today's difficulties can suck the fun out of a room in an unexpected hurry. Musicians continuing to write and release songs through it all has helped to alleviate some of the feeling of ever-present struggle but what if a song at hand specifically chooses to focus on the pains of life, as part of a means to get through them?
Herein lies the conceptual contradiction of "What It Takes," the latest single from Troy "Trombone Shorty" Andrews, off forthcoming full-length Lifted, the brass musician's second release with Blue Note Records and twelfth release overall. The New Orleans multi-instrumentalist teams up with multi-Grammy winning vocalist Lauren Daigle and together the two join more than just their emotive, dynamic powers to bring the new track to life. "What It Takes" reflects its contrasting character through the direction of the song's lyrical and instrumental elements, which run in opposite directions. The messaging of the former, about facing trials and adversity, is kept rather straightforward and succinct.
Are you ready to go through the darkness?
Are you ready to go through the pain?
Are you ready to live in loneliness
if that's what it takes?

– Lyrics from "What It Takes"
Meanwhile, the latter is built on a musical foundation that presents a stately tone but delivers said sound with a relaxed and buoyant swagger. A simple but mighty, descending piano motif follows a rapid opening snare roll — the sound of which seems more closely aligned with the description of a drink than the tonality of a drum: dry and neat, played with a nimble quickness. At an auditory glance, this isolated introductory part almost sounds like a gradually increasing downpour of rain hitting against a window. This starting snare roll persists until the first crisp and refined upper octave piano chord cuts in, appearing to banish the illusory "rain" away with instant, melodious clarity.
Eventually, the music gives rise to a melodic mixture of tightly knit, harmonized brass parts; smooth but energetic Rhodes and organ; a combination of snare, kit, and hand percussion, and good old-fashioned group hand claps. The fully realized backing instrumentation gives every moment of music between the verses an abundance of full-bodied, multi-dimensional, musical energy. Tones projecting brightness, angular timbres, rounded fluidity, and a softly buffed punctuation, gracefully swirl around one another in perfect sonic balance. As the song's sense of perseverance and bravery unfolds, the succinct, refrain-style lyrics sewn in-between, work to the music's advantage as the track rolls on into its back half. The abundance of warm, group background vocals also give "What It Takes" a distinct gospel quality, which is only enhanced by each verse Daigle delivers with her strong and direct voice. Coupled with the very downbeat-centric rhythmic flow of the melody itself, the repetitious nature of the lyrics complements the song's musical form quite well. Together, both components create a dynamically intense and intricately layered, but incredibly approachable, song. Gradually, it becomes easy to visualize the song playing out in either a formal live concert setting or that of a more casual, but no less enthusiastic, spontaneous town jam. Topped off with a soulful trumpet interlude and intermittent bursts of improvisation-tinged notes from high-pitched brass throughout the song and it's hard not to get pulled into both the rhythmic and emotional groove of the song.
Knowing Trombone Shorty's ties to New Orleans and his affinity for a classic big band arrangements, the musical personality of "What It Takes" is satisfying and well-appreciated territory for artist and listener. At the same time, the song's community-oriented grandness, the spiritual ambiance behind the lyrics and Lauren Daigle's ties to uplifting, contemporary, Christian songwriting ends up imparting a more nuanced sense of appreciable satisfaction in the song: Struggles are going to happen but that facing them with a belief in one's inner strength and the support and solidarity of others — even if only through a shared mindset — can makes even some of the most challenging times seem less arduous or at least, help one to better believe they can get through it.
---
"What It Takes" is available now.
Find it on iTunes, and streaming on Tidal and Spotify.
Facebook
Twitter (@TromboneShorty)
Instagram
YouTube