Self-reflection and emotional recovery ring out on Prince Daddy and the Hyena's self-titled LP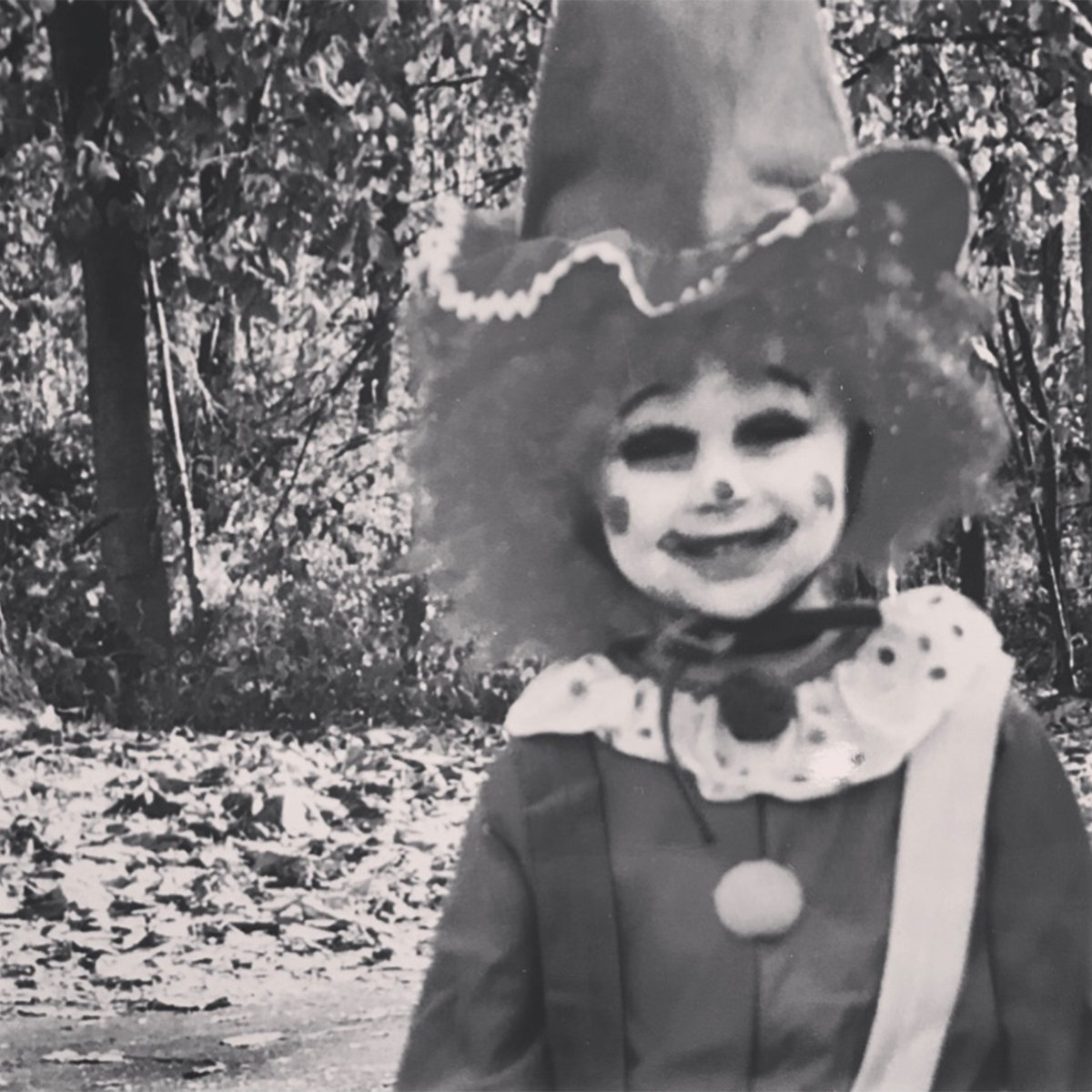 While it's been less than three years – a relatively short turnaround time in the cycle of band life – since Albany, NY's Prince Daddy and the Hyena released their explosive sophomore album, Cosmic Thrill Seekers, it's no secret that each of the two years which followed certainly felt like more than one a piece so perhaps the time and wait all balances out? In any case, these emotional garage punks from upstate New York are back with their third full length and there's signs both overt and subtle, which appear to point toward a notable juncture of sorts for the rowdy quartet. The new album being self-titled is a relatively minor detail unto itself but added to the record's musical shift, as well as the real life experiences shaping the 13 track release, and there's a unified sense a regrouping and bit of a refresh for the band.
Prince Daddy and the Hyena is:
Kory Gregory (Vocals, Guitar)
Cameron Handford (Guitar)
Daniel Gorham (Drums, Vocals)
Adam Dasilva (Bass)
Those who have followed along with Prince Daddy and the Hyena since its inception in 2014, or even just since the 2019 release of Cosmic Thrill Seekers, may notice a change in the band's approach to its sonic stylization and song structure. Where the sophomore release displayed an increased embrace of Kory Gregory's brash, jagged, and loud singing style, further solidifying Prince Daddy's reputation for raucous music with an artistic edge reminiscent of FIDLAR, this new self-titled album showcases broader stylistic variety. One of the most significant changes is in how much Prince Daddy gives priority to melody, both in the instrumental and vocal aspects of the album's songs.
Right from brief opening track, "Adore the Sun," Gregory delivers the song's lyrics with a more melodically focus singing style, rather than open the record with his signature abrasive tone. This more pitch-focused singing style makes recurring appearances throughout the album, to varying degrees of clarity and intensity. "Something Special" is thoroughly melodic across every element of songwriting, as well as being dynamically and instrumentally gentler. The song projects a very classic jangle pop oriented tonal aesthetic, with a reverberating acoustic guitar, jangling tambourine and cymbals, chiming toy piano bell tones, and of course, Gregory's more note-focused vocal delivery. At the same time, the vocals here retain some tonal edge to them, serving as a notice that Prince Daddy isn't abandoning its signature sonic flavor.
Of course, jump just a couple tracks back to "Jesus F–king Christ" and that notice is presented just as loudly and clearly. This song, along with others like "A Random Exercise in Impermanence (The Collector)," and "Shoelaces" ought to satisfy any fan's need for Prince Daddy's usually wilder and bolder musical affairs, with Gregory's cutting vocals on full display through and through. Still, with 13 tracks total, there's no denying an overall expansion of musical personality on this album. "Curly Q" raises the priority on the vocal melodic focus even more than what's heard in "Something Special." Gregory smoothes out the edges of his voice even more on this slower track, which is propelled forward by a chugging bass line and gentle snare beat – both of which are relegated to softer dynamics until the song's instrumental bridge, wherein an impassioned, leading, electric guitar cements the song with the boldness and emotional deliberation of a power ballad.
Other songs like "In Just One Piece," blend the old and familiar with the fun and new, with delicate precision. There's a bit of instrumental tenderness with moments of prioritized acoustic instrumentation and straighter singing, as well as dense and fuzzy guitar chords, heavy cymbal splashes, thick and slightly dirty bass tone, plus some classic indie rock band energy with layered guitar harmonies and a traditional solo interlude. This thorough melding of stylistic approaches is executed with finesse. Every section sounds confidently written and the positions of every emotional layer trade places seamlessly through the song, not sounding like a bluntly patched together mashup of sensitive and brash. "Curly Q" turns the stylistic dial almost entirely toward reserved and melodic, with the band and the vocals slowing down the tempo, leading with harmonized, layered vocals; and starting with a slightly more acoustic framing that gradually grows toward the boldness of an thick, electric guitar based bridge. This steady incline upward in dynamics hammers home the visceral nature of the lyrics with a slow burn style of emotional delivery for both the music and the lyrics – another way Prince Daddy delivers an impact without resorting to a shot of straight power.
"Discount Assisted Living" bring in natural piano, warm strings, and emotive lyrics that are sung without heavy added vocal effects. The song leans into despondent emo singer-songwriter style not far from the orbit of Conor Oberst, rather than the whinier style emo of a band like Saves the Day. The space given to Gregory's voice gives the song a very stark feeling, allowing what's being said to really sink in. The piano's tone adds a splash of Queen-esque ballad flavor, keeping the mood light while retaining the value of the song's message.  Penultimate song, "Black Mold" unfurls its emotional depth slowly, with the intermittent ebb and flow of Prince Daddy's screeching vocal style really imparting the depth of feeling attached to the lyrics – particularly the blunt and uncomfortably jaded last line: "What a lie." Going from the smoldering embers of that apex track to a comparatively breezy and conceptually lighter finish in "Baby Blue," might seem light a bit of listener whiplash but given the fact that this album is an artistic manifestation of Gregory's processing his dealing with a near death experience, closing the record on a musically delicate and conceptually more hopeful place, is the perfect way to wind down.
Oddly enough, by injecting so many tracks with such diverse instrumentation, performative approaches, and such dynamic range – rather than simply trying to eek out an even louder and even fuzzier take on its previously aggressive songs – Prince Daddy and the Hyena have built up an even wilder ride for their listeners than perhaps any of them has ever been on with them before. In the same way continual compression in pursuit of louder and louder mixes results in a predictable block of a waveform, making more and more music where the dynamic direction or emotional presentation only moves in one direction and only creates distinction via perpetually augmented intensity, means the initial impact starts to wane more and more with each subsequent repetition. In other words, by backing down to a degree, and writing from new dynamic and instrumental vantage points on this self-titled album, Prince Daddy have helped to recalibrate the perception of intensity around their music. Fans can be assured what is familiar about the band has remained, but the group has turned to other ways aside from volume and tonal aggression to share their thoughts, giving some of the bold punch back to those preferred artistic choices.
Prince Daddy and the Hyena puts a wonderful range of styles on display: surf rock, jangle pop, singer-songwriter ballad, melodic power pop, garage punk, and more. If nothing else, it shows a strength in how the band exercises its creative flexibility and it wouldn't be surprising to see the album mark a new breakout milestone for this already very successful band. Prince Daddy and the Hyena has shown that it not only embraces change but knows how to execute it in ways that work exceedingly well, without alienating its established listeners.
---
Prince Daddy and the Hyena is available now.
Find it on Bandcamp and streaming on Spotify.
Keep up with Prince Daddy and the Hyena through their official website and these social media outlets:
Facebook
Twitter (@Pdaddynthehyena)
Instagram
YouTube
Bandcamp
Spotify