Brooke Moriber puts the message first with "This Town Made Us" acoustic performance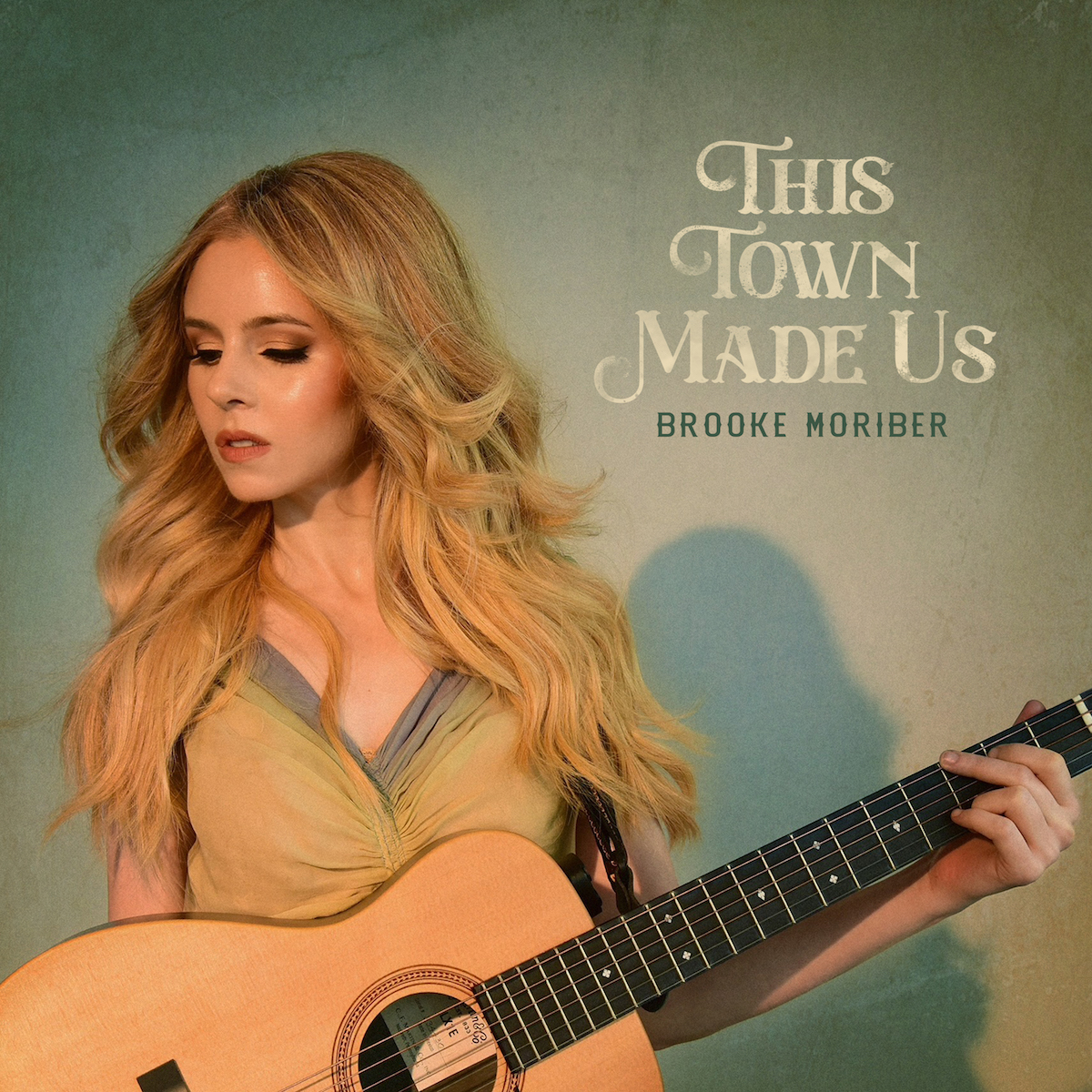 Singer-songwriter Brooke Moriber is an active force to be reckoned with in today's music and entertainment industries. While a plethora of individuals can and do lay claim to their own respective stories of being passionate about music from an early age, being from one place, moving to another, and writing their own songs, Moriber's story doesn't just jump on that steeply grooved track and coast along just the same. Though the energetic introductory pages of Moriber's story likely ring true for many (as a child Moriber was enthusiastic about singing and performing to the point that her parents allowed her to audition for a manager by way of singing over the phone,) the next chapter took Moriber not to downtown Los Angeles or midtown Manhattan to sign a record contract but rather, on an amazing detour through the realm of Broadway as Cosette in the classic musical, Les Misérables.
Moriber's time in the professional theater world, while not permanent, gives her pursuit of life as a working musician, an extra dimension of history with camaraderie and the impermanence of even the most successful and seemingly immovable kinds of art out there. Now years following that foundational experience in her journey as a creative professional, Moriber has found homes for herself in both New York and Music City. Growing up in the northern music metropolis and then making her way down to the capital of country music, Moriber finds resonance and connection to both places. It's this sense of some settling in, of accruing some more stability, that makes Moriber's latest musical offering – a live performance of her single, "This Town Made Us" – feel all the more impactful and meaningful in the context of Moriber's particular journey as a musician.
Released in its original recorded format last fall, "This Town Made Us" is Moriber's love letter and anthem of reassurance to the two cities in which she's made herself at home – New York and Nashville. Having two places far away from one another hold a place in her heart – due to the very premise of moving from one city to the other – sounds like the opposite of stability. To then add on the eventual rise of the pandemic and the way its severity assaulted the familiar pulse of life in New York City, one might see more upheaval than security affecting Moriber and her creative drive. But Moriber's decision to write a song reflective of the pride, hope, and endurance that comes from one's connection to a place makes it clear that it's the depth of a person's relationship with a place, not necessarily the number of days one can count as being in a city's limits, that give rise to an inner sense of stability.
"I couldn't scroll through social media without seeing all these sensationalist headlines about 'New York City is dead.' We know that I spend most of my time in Nashville these days but I am a very proud, native New Yorker and it really pissed me off," says Moriber.

"Like, it was like every day – another article was coming out saying, 'People are fleeing in droves' so, I decided to write a song in response to it."
Moriber's own fiery passion for New York in particular, even as it suffered hyperbolic mockery during the pandemic, served as an impetus for the underlying spirit of "This Town Made Us.""New York City is the definition of resilience," Moriber says. "You tear us down, we'll build it back bigger, better, and stronger. so of course we're going to come back from this [and,] with flying colors." The unfortunate parallel of Nashville then facing its own tear down – this time of the literal and physical sort, thanks to the aggressive tornado that ran through the heart of the city in March 2020 – was a negative coincidence of the worst kind. Yet the catastrophe of that overlapping event only served to further highlight how meaningful the message of "This Town Made Us" can be, no matter where a person hails from when they hear and come to be emotionally fortified by it.
The song certainly stands tallest on the stilts of its lyrical intent and Moriber's performance of its anthemic declarations. Thus, her decision to release a live, acoustic rendition of "This Town Made Us" brings the song to incredibly satisfying new heights. As stripped back and instrumentally humble as this performance is, there's an almost poetic parallel to how the song was grown out of Moriber's emotional processing of two events that left her two home laid entirely bare. In the present when that adversity first manifested things seemed bleak but once the dust settled and folks in both cities had a chance to take everything in, that's when recovery began and the most barren of places became an bold and direct well of hearts on the mend. As untouched as everything was, that plain state of being left no ambiguity about the steady rise of emotional strength and compassion that emerged right in front of anyone who was present to see it.
The same can be said for this live acoustic performance, in which Moriber leaves everything laid bare – her voice left to hang unimpeded in the room as she hammers home a bold, clear, and loud voice behind every line – especially the refrain of "We get loud / we get proud,"  which is almost like a musical beacon among everything else said in the song. As clever as all the metaphors for endurance and lasting histories are (Raised us up brick by brick / Built us tough / Skin is thick) it's the unifying understanding that anyone going through a hardship – no matter what kind it is, where they are, or who they call their community – can come together as a singular voice of strength and confidence in the face of challenge and suffering. Moriber really shows her range on all fronts with this performance – melodically, dynamically, and emotionally – as the loud notes makes their mark and the softer closing verses leave lots of open space for everyone to both contemplate and reflect upon what people and places give us the kind of undeterred spirit Moriber has for the two places she calls home.
---
"This Town Made Us" is available now.
Find it on iTunes and streaming on Spotify.
Stay connected with Brooke Moriber through her official website and these social media platforms:
Facebook
Twitter (@brookemoriber)
Instagram
YouTube
Spotify
SoundCloud