Johnny Loves Maddie and singing about "Skies of Tangerine"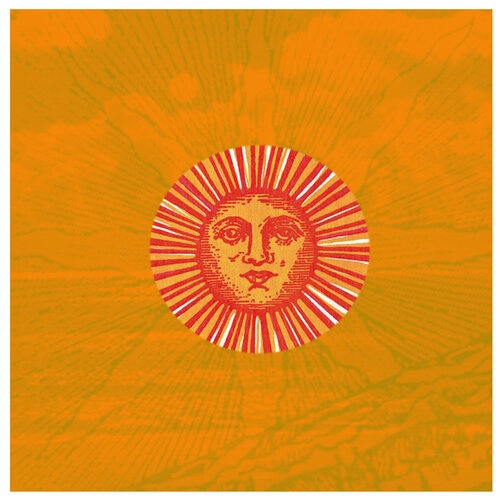 It's often said that context matters. This rings true for near most things in life, whether it's the full context of a photograph, a conversation, a story someone wants to tell, or especially an album of several separate songs. – just ask anyone who's ever made a concept album. Well what about a band itself? The way one person might come across a band from the moment its conceived, while someone else might only hear of that same act following the announcement of their third record…what better example of something affected by context is there?
In the case of Johnny Loves Maddie, the latest musical endeavor cultivated by Los Angeles singer-songwriters and bandmates Peter Anthony and Maddie Elyse, the project's entire unveiling has been an experiment of sorts in contextual exposure. Simultaneously announcing the project and releasing a fully finished EP, Skies of Tangerine, one would think this act was entirely new and simply accompanied by a fresh record kept under wraps and released without following the current multi-singles formula. Well, that would be fundamentally incorrect on both counts. As it turns out, Johnny Loves Maddie is a name that struck the two musicians as an idea, almost 10 years ago when they first began making music together and Skies of Tangerine is a record born from songs that Anthony and Elyse wrote and released into the world in small, subtle, steps over the last several years through sync placement in television and film – almost hidden in plain sight as it were.
Johnny Loves Maddie is:
Peter Anthony
Maddie Elyse
Meanwhile, during all this time on the public side of things, Anthony and Elyse were making a name for themselves through their album-prolific, California-sun-kissed alternative rock band, Polaris Rose, and adversity-obliterating progressive rock project, Johnny Stranger. These two musical endeavors being quite different, both from each other and from Johnny Loves Maddie, herein lies the crux of the idea that context matters because as the most recently revealed work in Elyse and Anthony's total catalog, the impact Skies of Tangerine makes, really is shaped by how a person knows, and to this point has processed, the LA duo's songwriting and production style.
On its face, Skies of Tangerine is an acoustic record. Though not an entirely unplugged musical affair, the stars of its sonic show – muted acoustic guitar, mostly unadorned harmonizing vocals, earnest mandolin, ukulele, bells, and even a natural whistle or two – are far lighter in their dynamics and more delicate in timbre, from the dense bass chords, crackling snare hits, and shimmery, piercing synth hooks of Polaris Rose's rock-driven aesthetic. That said, Johnny Loves Maddie does end up sharing some emotional resonance with Polaris Rose, as Skies of Tangerine very easily calls to mind feelings that align with both the fun-loving, imaginative disposition of Polaris Rose. Beyond that however, the music of Skies of Tangerine evokes even more directly, the brightness,  warmth and refreshing mentality encouraged by the imagery of EP's own colorful title.
Everything, from the timbre of the main instruments, to the carefree lyrics, to the easily singable melodic hooks, leans into the idea that these songs are meant to tap into a person's imagination and do what they can to spark an emotional connection with the listener. Whether that connection originates from a present day place or is drummed up from cherished memories of the past, the focus is the same: Thinking about the delicate glow of innocent romance and the added layers of friendship and reliability that are woven within. "Fireworks (I Believe In Us)" is a perfect example of this trifecta, as the lyrics start out friendly enough – Summer smiles with loving friends / Oh winding road around the bend / We sing out for truth – moving into a simple chorus that feels half about friendship and half about love: When you need a friend, you know the rain will always end / I believe in us, I believe in us. 
The sentiments are straightforward, as are the melodies and the presence of each instrument. On the aforementioned song, the ukulele's primary melodic role remains mostly unobstructed by anything else, with the backing melody growing slowly and subtly, adding a touch of shakers, the light rattle of a tambourine, the sparingly used twinkle of high piano notes and the intermittent accentuation of harmonies by way brief legato "ahhs" between words. It sounds like a busy sound stage but everything takes its turn without trying to steal the show and on top of that, Johnny Loves Maddie also knows when to pull back the support, occasionally leaving Elyse to finish phrases just about a capella. The result is a delightful song that feels just as intimate as any heavy ballad but without any of the extra tonal weight.
It's sense of spring and-or summertime intimacy echoes through the core of Skies of Tangerine, as the wholly stripped back musicality of the songs reinforces the same sense of closeness without unnecessary seriousness. "Sunny Side Up!" leans similarly into its titular imagery in this way, as the narrative makes it clear the song's protagonist is in love – the worn in, well committed kind of love. However, the sole use of snare brush strokes as the sole backing support to Elyse's singing at the start evokes the thought of light, midday jazz and the the song's narrative setting only builds on that sense of Sunday morning affection:
Wake me up baby 
I'm feeling lazy 
Sunny side up, with a side of crazy 
closet full of clothes but, nothing to wear 
Curling and straightening, pulling out my hair 
But I never have to wonder if you love me
Even when I am a mess you tell me 
Ooo you are so beautiful 
And if you kiss like you look then I'll be your open book
– Lyrics from "Sunny Side Up!"
In the case of this particular song, this is one of the few tracks that lets Johnny Loves Maddie embrace some bolder, thicker tones with some heavy handed, layered organ chords at the start of the chorus but nothing ever overstays its welcome and the brief contrast in tonal intensity does prevent the song or the EP overall from becoming stuck in one performative gear. There are moments when seemingly errant notes from a trumpet appear to sneak in behind Elyse and Anthony's harmonizing chorus vocals, and the absence of a larger section for the instrument, perhaps for a jazzy solo to complement the percussive brush strokes, feels like a missed opportunity because it could be implemented without ruining the light mood of the music but that's more of an preferential observation than an objectively poor artistic choice. Some of the EP's melodies do get downright quirky at times. "Sweet Day" for example, breaks out all kinds of sonic odds and ends with bells, cheerful whistling, springy sounds, "boings," handclaps, and a mandolin bearing a tone that sounds more "old fashioned Italian folk tune" than "modern day middle America indie folk stomper," all built around a melody with a straight up hyperactive bounce in its rhythmic flow, and a tempo that speeds up and slows down with the higher energy moments and respites to catch one's breath, that accompany the song's namesake kind of day.
While it's easy from a distance, to see Skies of Tangerine and merely think of it as "acoustic Polaris Rose" because it's made by the same two people who really let loose with intricate arrangements and heavy dynamic performances, Johnny Loves Maddie really embraces a separate and different style of songwriting than its alternative rock relative. Skies of Tangerine isn't looking to inspire deep reflection or flash a complex socio-cultural metaphor. It's a EP running on pure gut feelings and real-life sentiments that exist right in front of a person rather than abstractly out in the world or within someone's psyche. This approach alone gives Skies of Tangerine its own space, definitively apart from anything else Elyse and Anthony have created before. The EP is incredibly easy to pick up and embrace, for the things that are similar and familiar, and then fun to get to know and love for all the new ways they manage to inspire an enjoyable listening experience. It's like seeing a new side of someone you know and getting to experience the excitement that goes with that fresh discovery, all over again.
---
Skies of Tangerine is available now.
Find it streaming on Spotify.
Keep up to date with Johnny Loves Maddie through the band's official website and these social media outlets:
Twitter (@JohnnyLuvMaddie)
Instagram
Spotify