Su Lee lets dreams fly even while "Wide Awake"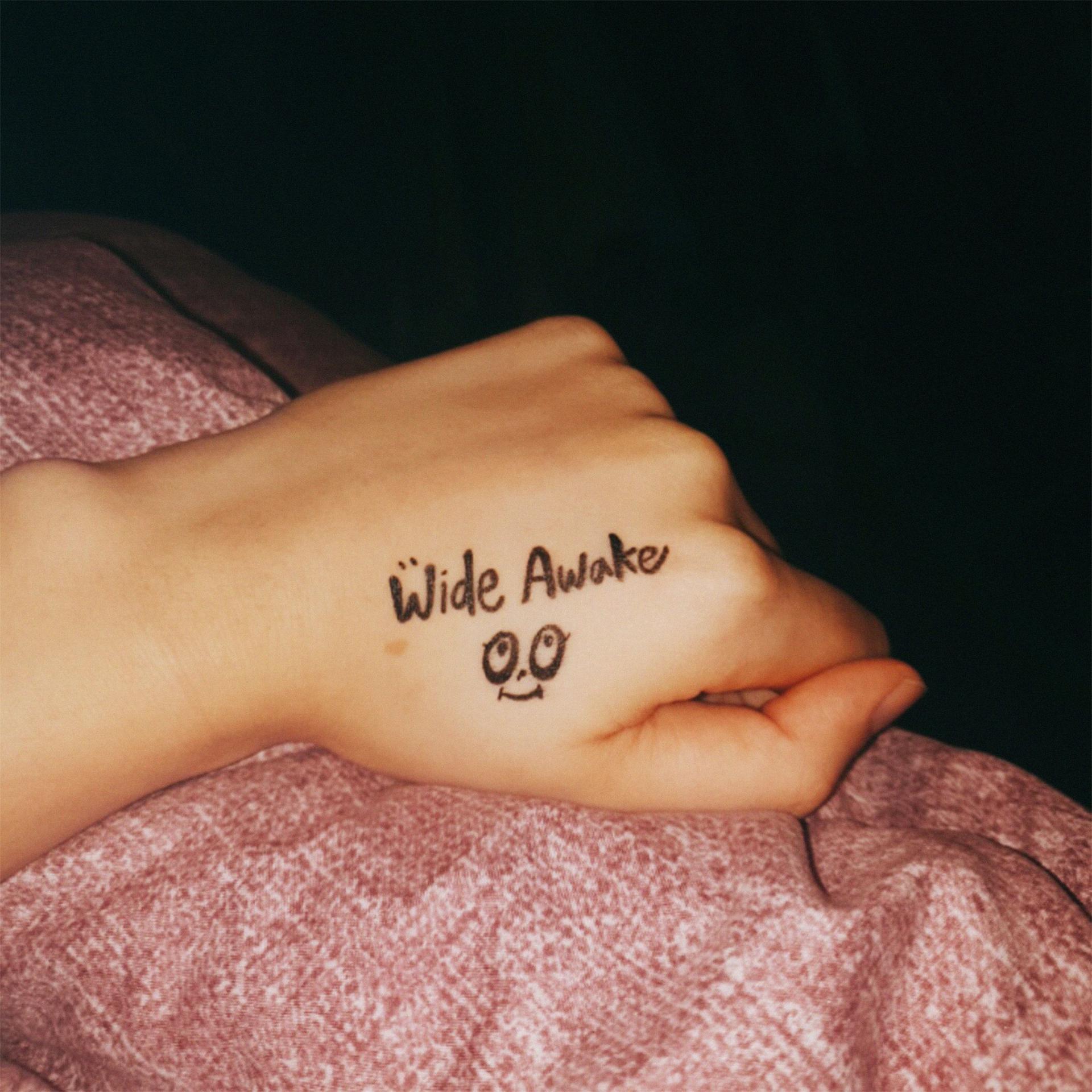 One will observe there's an intriguing dichotomy when first getting acquainted with Su Lee. Breaking out only earlier this year with debut single, "I'll Just Dance (What My Mental Breakdown Sounds Like)," Lee has not been long in the spotlight of pop culture discourse. The singer-songwriter's intense, and thus far lasting, propulsion into the global media spotlight, came from a widely relatable sentiment – the inner struggles that manifest in isolation – presented through the most unconcerned of mannerisms. There's sheer irony in the fact that audio and visuals made with no agenda, following no specific style, and aiming to emulate no particular idol, were what made, and continue to make, Su Lee accrue interested listeners. The growing appeal of the way in which Lee's shares her perspective, points out a curious contradiction against and growing fascination around what listeners are told paves the way a person manages to fit into the mainstream artist conversation.
Now surrounded by eyes and ears from all over the world, Lee remains as outwardly unintimidated as ever – at least as far as the presentation of her latest single and accompanying music video for "Wide Awake" are concerned. A song that moves with an unhurried tempo – one that when combined with its friendly tone resolving melody, projects an almost leisurely quality – it's amusing to hear Lee start the song with a spoken declaration of, "Let's get to work," in a way that sounds like someone mildly disoriented and who has just been roused from deep thought within a reverie. Work and heavy emotional and-or mental intensity are the last things that come to mind when listening to "Wide Awake." Frankly, even the thought of the song's titular state of being seems humorously out of place, as the free-floating, echoing production on Lee's voice through much of the song implies a relaxed demeanor over that of sharpened senses.
This, of course, goes to show how straightforwardly Lee aligns the intended emotional drive of her music using the push of charismatic production. Given that "Wide Awake" was created amid a world still stuck between connected and totally isolated, the song slides in effortlessly next to both the backdrop of society's current anxious reality that intermittently keeps everyone's mind wide awake, and the flowery, sonically comforting, even slightly melodically predictable setting that everyone can retreat to for respite and reinvigoration. Regardless from which vantage point one chooses to connect with "Wide Awake," the song offers a thread of ubiquitous understanding to everyone because humans are dually capable of moving from the most imaginative, liberating thought space, to the most unrelentingly raw and brutally challenging perceptive spaces that seem all but impervious to fantastical buffering.
All of these emotional and musical parallels place "Wide Awake" within a forest thick with contemplative brush. However, after rising above it all to take the song in as a whole, listeners can easily be reminded of why Su Lee felt so relatable from the start. It's a pleasant, easy going melody and when combined with Su Lee's shaping of her own vocal parts, "Wide Awake" sounds made for fostering dreams and the act of dreaming itself. Add to this the fact that the core melody, which though described in part before as "mildly predictable" is applied here with the most positive and endearing of implications. Lee has composed a song with a melodic personality befitting of a Broadway musical score. It seems a perfect fit for the kind of down-to-earth, exposition-driven, world building song in the front half of theatre show about an ambitious dreamer who is trying to find the best way to navigate the lonelier moments of daily life, as well as figure out who she is in a place that isn't the comfortable hideaway of her hometown. Perhaps it sounds corny to envision "Wide Awake" as a three minute narrative song in a musical but not all beloved theater needs wild costumes or amazing choreography to resonate strongly. The point is, musically speaking, "Wide Awake" exudes the spirit of a solid musical number – albeit perhaps a bit on the modernized side with the heavily applied sawtooth tone synths laid over Lee's voice during the choruses.
Everything about the song, the video, and Lee herself projects truth and realness but does so in a manageable dose and with approachable kinds of mirrored reflections: Feeling disconnected, being seen with imperfect hair stylization, missing the idiosyncrasies of people we care about, and hoping beyond hope for things to change for the better when we close our eyes at night. These are all incredibly human circumstances but listeners are free to engage with the bits and pieces of the song that resonate with them most at any particular moment, as opposed to having an incessant deluge of reality come crashing into one's consciousness at the worst possible moment without respect for our emotional needs at that time.
"Wide Awake" is a delightfully earnest piece of music that aims to console and support many, without trying to be everything, or say everything at once, in order to do so. If this is how Su Lee feels most comfortable writing and sharing her feelings, "Wide Awake," as well as any future music, is a welcome addition to a musical landscape that is so often running on amorphous stress, agitated expectations, and perceived needs.
---
"Wide Awake" is available now.
Find it on iTunes and streaming on Spotify.
Keep connected with Su Lee through these social media outlets:
Facebook
Twitter (@SuLeeSuSuSu)
Instagram
YouTube
TikTok
Bandcamp