Lara Snow wants to spread a better state of mind with "Butter Knife"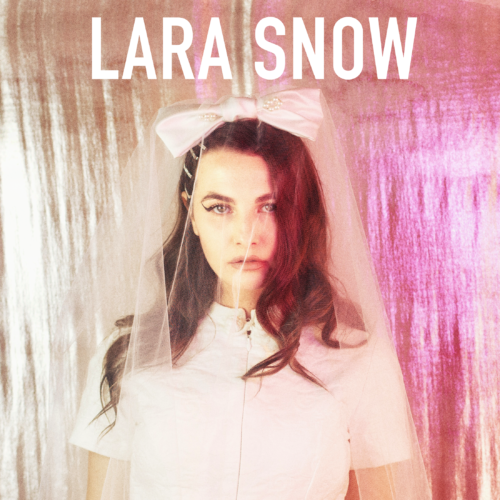 While the summer slowly winds to a close, Tel Aviv-to-Berlin electro-pop artist, Lara Snow, seems content to retain a tight grasp on the long lasting shining light and enthusiasm of the sunny season, through new song, "Butter Knife." The second single from Snow's upcoming EP, Delete Forever, this utensil-titled track is helping to further bring into focus the type of emotional picture Lara Snow is pursuing for this release. The emphasis on optimism and self-confidence that began with a happily leaning proclamation of "f–k it all" in "Swim Far," continues unbound in "Butter Knife's" song and accompanying music video.
Still, it's interesting to note that "Butter Knife" didn't exactly come together after a sudden jolt of uplifting artistic energy. Knowing that Snow spent a good portion of Berlin's winter months stuck in an emotional rut that one might initially read as an experience with seasonal affective disorder – which it thankfully wasn't – the eventual outcome of "Butter Knife" is only that much more refreshing by comparison. Snow's clash with unrelenting despondence that she chalked up to Berlin's darker skies and colder weather is understandable to an extent, as anyone who has moved from one mostly steadfast climate to another of vastly different proportions and thus been hit with an adjustment period, can attest to. Where "Butter Knife" comes into play, is the resulting introspective reflecting that Snow did.
Growing frustrated with being stuck led Snow to examine why she felt this way and to what she was attributing her emotional struggles. It was from the dissatisfaction with her own inner answer – that she was blaming her state of being on Berlin's typical weather – that the very 'carpe diem' motivated theme of "Butter Knife" was conceived. Though the lyrics paint a picture that seems tied to expected dependence on a male figure as the savior of the song's central conflicts (He will come and take you oh, so far / He will show you how to be a star), the reality of intended self-motivated energy, the will to persevere, and an acceptance of personal accountability, are the true drivers of the music's message:
I'll march this march, I'll never fall
My fears, my fears, I will kill them all
The friends are lost and the preachers bend
It's only yours, now it's in your hand.
– Lyrics from "Butter Knife"
Musically, Snow stays the sonically consistent course, as "Butter Knife" heavily employs one of her favorite synth tools of the trade. Digital kick drum beats keep the see-sawing minor third-based hook grounded and help to fill out an otherwise mostly uncomplicated rhythm of straight quarter notes at the front end of the song's verses with some variation in momentum. Beyond the rhythmic backbone of the song, there is a less overt but pleasantly surprising addition of brief flourishes of notes from a harp. Not as high up in the mix but still noticeable as a sort of tonal garnish, the delicately plucked strings are a delightful change of pace and stripe of contrast against Snow's often angular style of writing, usually framed by heavy concentration on audible downbeats, very clear-cut and symmetrical syllabic placement, and very distinct structuring between sections in songs. Additionally, the very light color palate of the music video and the overall flowery aesthetic pair with the harp to inject a mental flashes of early Florence + the Machine – a group at least a few degrees stylistically separated from the likes of Snow's influences of Lorde and CHVRCHES.
This injection of dynamic restraint in combination with the melodically high nature of Snow's vocal in the chorus makes "Butter Knife" feel less automatically bound for a hard-hitting dance remix that say, Snow's previous electronic repertoire. Yet, if the decidedly non-digital early writing of Florence Welch can be made into a nightclub ready cut, there's no reason Snow's still perfectly portioned question and answer lyric lines can't make for an equally shapeable song.
All in all, Lara Snow is further turning up the intensity on her determination as a person and as a musical creative with a composition meant to remind everyone that what we do with each day and how we move to  change our lives, is up to us. The fact that her current inspirations for pushing forward and upward come delivered in a musical package that by contrast, continues to loosen its grip and give gentleness a chance, comes across at first like coincidental irony. However, seeing as how Snow's life is currently sprinkled with opposites, the divergent nature of "Butter Knife's" sound style and emotional severity, is more than likely a shrewdly devised set of artistic choices.
---
"Butter Knife" is available now.
Find it on iTunes (for now) and stream on Spotify.
Watch out for this single on Lara Snow's incoming EP, Delete Forever, due out this fall.
Stay up to date with Lara Snow through their official website and these social media platforms:
Facebook

Twitter (@LaravSnow)

Instagram
Tumblr

YouTube

Bandcamp

SoundCloud