The hills are alive with the Sound & Fury of Sturgill Simpson's "Sing Along"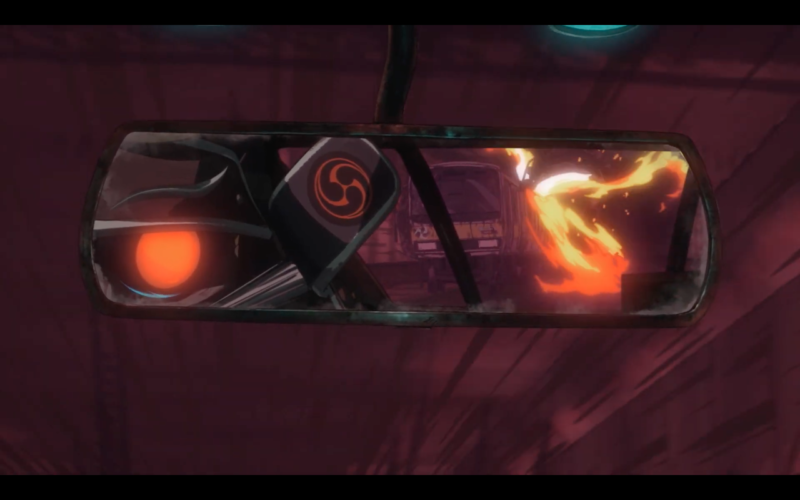 It's funny that right as the beginnings of this piece were being typed into the void of the internet, a surely-destined-to-go-viral-among-music-journalists piece on the struggle between artist selection and access to writing, went live over at the Columbia Journalism Review. Many of the initial reactions by writers, editors, and the former of both, included pointing out that for the larger and more established of acts, there comes a point when there's less – if anything – to say when new music comes along, even if someone emotionally dedicated to that act is excited and wants to be supportive.
Well, Sturgill Simpson certainly isn't an artist who needs clicks, eyeballs, or revelatory thoughts about his new single, "Sing Along," from this corner of the web. Everyone with an ounce of access to a keyboard and a web domain remotely connected with music has made exclamatory content covering the bases:
Stugill Simpson has a new album coming out on 29 September.
The 'Go-off-the-beaten-Nashville-path' artist was at Comic Con in San Diego and revealed his dual album / Netflix anime film project, Sound and Fury.
The lead single, "Sing Along" is paired with an impressively animated, anime-style music video that displays some of what's to come next month.
 The two major collaborators on the film portion of the project include director and writer Jumpei Mizusaki (Batman Ninja, JoJo's Bizarre Adventure), and character designer Takashi Okazaki (Afro Saumrai, Basilisk), among a cohort of several other animators and workers that made this first video possible.
Simpson was listening to Eminem and working on new music in real-time when he got the inspiration the start Sound and Fury.
And there lies most of the meat and potatoes of the announcements that have been rolling out about this new song, video, and imminent film release. Check out the video and the song below and turn up that HD setting as high as it will go:
Still, even with the black and white of Simpson's newest endeavor now treaded down to the bone, what about the nature of the Kentuckian's inspiration itself? Simpson has always marched to beat of his own badass drum; never hesitant to speak his mind about all things creative, musical, or business. While seeming like an overnight sensation that suddenly appeared in front of the masses with a rebellious chip on his shoulder, Simpson was actually pounding pavement for years, working hard to get himself and his music out there in front of whomever was in the room to listen, before getting noticed at just the right time by just the right people. However, even with this change in visibility, Simpson's sense of reality with the music business and keeping true to his creative impulses, has never wavered and "Sing Along" is just another brightly lit example of that steadfastness.
After all, animated music videos, and even animated bands (thanks Gorillaz) are not new. Dance music bands like C2C, SIAMÉS, and as recently as a month back, alternative rock giants, Imagine Dragons, made themselves stand out with videos depicting striking art style, fluid animation work, and often, a gripping visual narrative. However, go for a quick search of this same medium and visual direction aimed at the corner of the music room where Simpson is usually "expected" to hang out – with the likes of all things country, blues, and rock of both kinds –and it's likely the corresponding results are significantly thinner. Add to this decision Simpson's second layer of enthusiasm for depiction using Japanese anime style character design and a matching dystopian setting with a cyber-punk samurai front and center and it's a wonder there need be a deep analysis at all.
---
Simpson said when listening to Eminem and doing initial writing in Detroit, MI, that he wondered "why [he and his band] can't [talk mad sh-t]" the way Mathers does. That one ambition disguised as a reflective inquiry, led to the wildly creative intent to find and collaborate with Japanese animators to visualize Simpson's songs and eventual film story. Plain and simple, the man gets an idea to be different and doesn't let his image – made up of a combination of his look, location, previous sound, or industry expectations of any of that – dictate what form his next conceptualization of difference and realness will take. And despite unfurling a line across the rather wide canyon of contrast of U.S. blues rock and Japanese visual art, nothing about "Sing Along" airs awkward misuse, cultural appropriation, or superficial pairing for the sake of meaningless shock marketing.
Though perhaps not instantaneously obvious on the surface, there's a definite connective fiber between Simpson's current discomfort with music industry toxicity, real life stress, and interpersonal breakdowns, and the boundless imaginative landscapes embraced through the genre of anime. For the complexity of his feelings and the depth to which those emotions could potentially have been affecting Simpson at any time prior to initiating Sound and Fury or "Sing Along," the ever-flexible and limitless nature of anime art, character concepts, and narrative extremes, make what seems like a crazy pairing, actually the perfect match. Anyone even vaguely familiar with anime works like Cowboy Bebop, Akira, Ghost in the Shell, or Samurai Champloo – which collectively highlights everything from humanoid robots, to futuristic space pirates, motorbike chases and hip-hop inspired Edo era Japan – wouldn't need to stretch their imagination  in order to find fascination and a resonant message between car driving samurai and exploding vehicle chases as an embodiment for gritty frustration with  clashing of modern world trends and the undying light of uninhibited artistic drive.
Sturgill Simpson felt inspired by an art form and a story that best brought his feelings to life in a visual way. Based on the utterly unique piece of work in "Sing Along" that's materialized as a result, that intention feels like the only thing that mattered in Simpson's search for the right symbolism. And in a field where so much more than the thought of, "this feels right," maps out the route an artist takes with an idea, choosing not to be affected by anything else suddenly makes potential reactions like "unexpected," "not his style," or "off-brand" sound entirely ridiculous doesn't it?
---
Sound and Fury is due out 29 September 2019.
Look for the accompanying film to go live on Netflix the same day.
Watch the film's trailer HERE.
Pre-orders for the album are open HERE.
Keep up with Stugill Simpson through his official website and these social media platforms:
Twitter (@simpsonsturgill)
Instagram
YouTube
Spotify