Lara Snow embraces warmth with new single "Swim Far" (Music Video)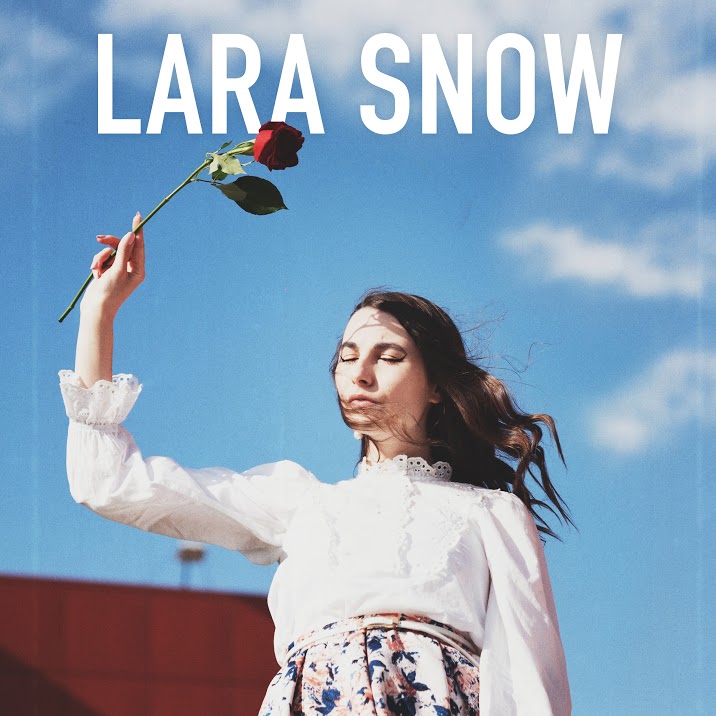 It's been a while since Tel Aviv-to-Berlin transplant, Lara Snow, has given the music world something to be excited about. Last heard from here with bass and downbeat heavy electro track "I Like Snow" in fall 2016, the Filter Music Group artist has since taken time for herself to contemplate and reflect upon her life. While doing so, Lara Snow found resonance with sounds that turned the corner from an aggressively shaped beginning to more peaceful and positive musical pursuits in new single, "Swim Far."
A far cry from the emotionally bristly energy of "I Like Snow," new song and video, "Swim Far," encapsulate a mountain of metamorphosis across nearly every aspect of the songwriting and overall creative process. Explaining that "in recent years [she] managed to start writing a new chapter [and] make the transformation from childhood to womanhood and grow stronger," Lara Snow hasn't abandoned the electronica and synth-based sound that has crossed borders and even oceans to listeners worldwide. However, while the new tune is written in a way that inspires sonic expanse and overflowing emotions, "Swim Far" doesn't look to assault the ear or shock the mind with tones and words that in previous works, may have knocked some off guard. Lara Snow's assertiveness and bold presence still comes through in her voice but it's intended more a the messenger in front of an uplifting wind than an overwhelming tidal wave.
The song does begin with some wider synth tones see-sawing to and from a low octave. Yet, their style is less like the sharp, razor thin, and-or sustained buzzy sounds employed by drum and bass / Americanized dubstep and more like the propelling but still melodically focused tones favored by artists like CHVRCHES and Röyksopp. After setting a literally smoother tone, the song takes the idea of warmth and lightness a step further with Lara Snow's vocal melody. The opening lines revolve around a sequence that stays comfortably within the bounds of major intervals no larger than a perfect fifth; the end of the first phrase even moves through a stepwise ascending series that completes a loop back to the first note at the song's tonal center. The verse moves from there in continuing stepwise fashion, creating a gradual feeling of melodic undulation, until the pattern stops prematurely before the chorus finally arrives.
When you try to forget
but it's driving you mad
Holding on and you swim far
Holding on you swim far
Yeah you try to forget
But it's driving you mad
F–k it all, yeah you swim far
Shut it all, you swim far
– Lyrics from "Swim Far"
The interesting thing about this small but noticeable change is the placement combined with the lyrics: "my mind's an open book." Hanging the song on that kind of note and lyric pairing, even for just an extra moment or two before the chorus, only further emphasizes the idea of openness, limitlessness, and anticipation. When the chorus kicks in, a sense of impending triumph conversely wells up, as the melody moves to see-sawing perfect fifths in an even higher octave. Then, despite repeating the melody of the chorus twice, the single note at the end of each half changes from a descending to ascending interval provide listeners with another subtle musical nod to evoke feelings of growth and constructive change – the central inspiration for "Swim Far."
The whole song unfolds like a slow burn; a sunrise peeking ever-so-gently over the horizon and Lara Snow's lyrical writing style doesn't force anything too esoteric upon listeners. Nevertheless, the given metaphors – written and visual – which play with demons, darkness, shadows, light, blossoming florals and perseverance over physical distance, work together well to present a multi-layered manifestation of personal progress. And seeing as the video for "Swim Far" was designed with less narrative and more straightforward emotional conveyance in mind, when paired with the hook-oriented core of the track, Lara Snow makes it clear anyone can find encouragement in the song, no matter what struggles with which they are dealing.
Swimming metaphors aside, all together, "Swim Far" is a ready-made repeater for loud and proud replays throughout the summer and it will be interesting to see where Lara Snow goes from here with forthcoming EP, Delete Forever, projected for fall of this year.
---
"Swim Far" is available now.
Find it on iTunes (for now) and stream on Spotify.
Look for this single on forthcoming EP, Delete Forever, from Lara Snow, due out this fall.
Stay up to date with Lara Snow through their official website and these social media platforms:
Facebook

Twitter (@LaravSnow)

Instagram
Tumblr

YouTube

Bandcamp

SoundCloud