Lara Snow's new video is anything but light and fluffy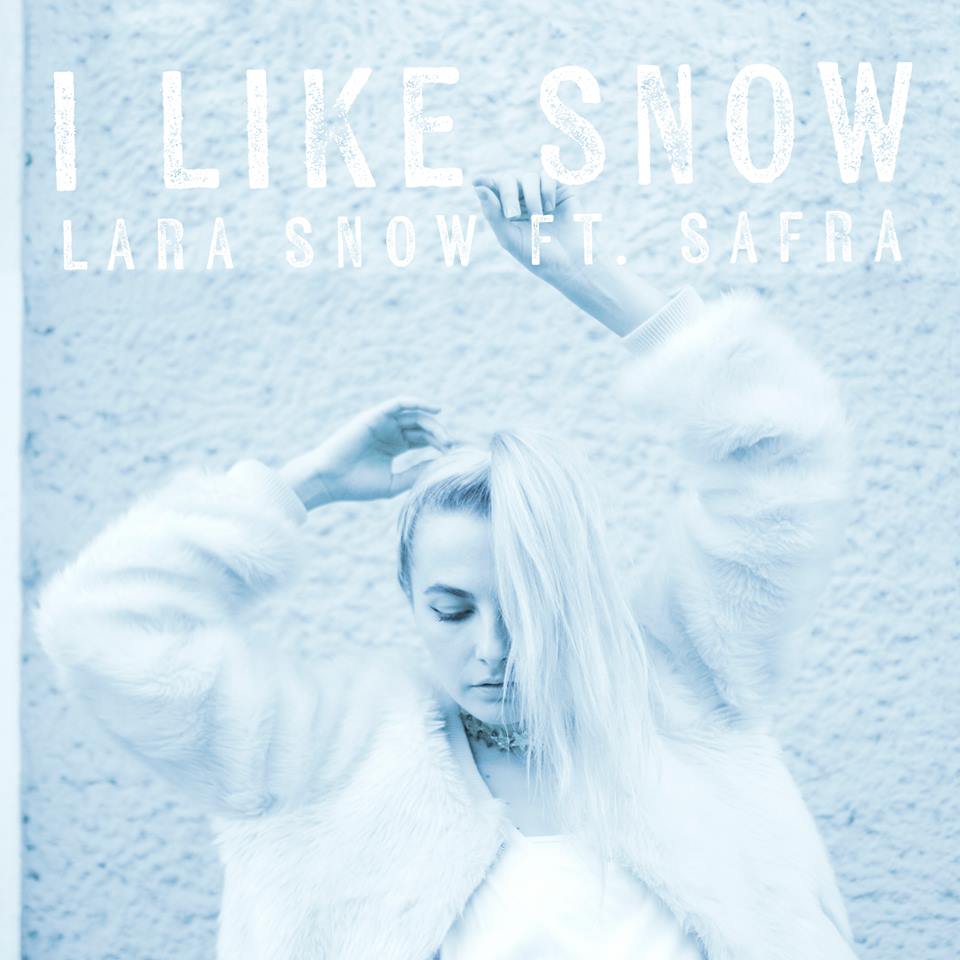 It's been just about a year to date since this interview with Lara Snow, immediately following their CMJ debut (a moment of silence for the music festival, which failed to return again this year). Now October 2016 and in one short, fast year, Valery Sherman and Jonatan Harpak have made enough moves to drastically change where and what they were, in the best possible way.
Previously keeping camp in their hometown of Tel Aviv, Lara Show have relocated to the bustling city of Berlin, Germany and this is no relocation of impulse. After playing a plethora of shows and touring about a good chunk of Europe, the German based label, Filter Music Group took an interest in the electro-pop duo and signed them. Right away, it's very easy to see the boost Lara Snow's already serious efforts have gotten from having the Filter Music team standing behind them. The latest example of this support comes from the anticipation leading up to the duo's newest music video, "I Like Snow," featuring DJ Safra. Check out this banger of a track below:
Calling "I Like Snow" a banger of a song doesn't feel like much of a hyperbolic statement, as this pseudo-thematic work boasts heavily defined beats and a frequently undulating wave of loud dynamics. The song opens with a series of jagged synthesized tones that seem to almost sneak up before Sherman bursts into her opening lyrics, which she delivers with a pronounced punch of articulation all throughout – her emotion matching the bitterness of the verses and paralleling the somewhat eerie backdrop of the video's chosen setting. (You talk about forgiveness / Well I don't wanna forget / You crossed the line so many times / It makes me f-cking sad).
Plain and simple, "I Like Snow" is a track fueled by raw power. Tone manipulations jump from delicate to thunderous from moment to moment and when combined with the intensity of natural drumming, it's clear the track is, more than anything, rhythm driven. DJ Safra's production has helped to create a very tight listening experience. Every sound feels deliberate and nothing is left in or out from absentminded chance. Complementing these choices, the video itself has its own series of elements that support a feeling of erratic and wild emotion. Dripping body paint, snow flying everywhere, graffiti on the walls, and a couple of unsettling wolf headed people. Stopping just shy of losing conceptual coherence, "I Like Snow" has an air of performance art. It can be a little shocking and mildly hard to decipher at first but is more than engaging and intriguing enough to make viewers want to see everything that happens.
Anyone looking to kick up the energy at a party or keep the energy going in between sets at a local show just needs to throw this song in their playlist queue. Intense rocking out and a good amount of headbanging is likely to follow.
---
Stay up to date with Lara Snow through their official website and these social media platforms:
Facebook

Twitter (@LaravSnow)

Instagram
Tumblr

YouTube

Bandcamp

SoundCloud

Spotify