Leon of Athens takes a journey to another world with "Xenos"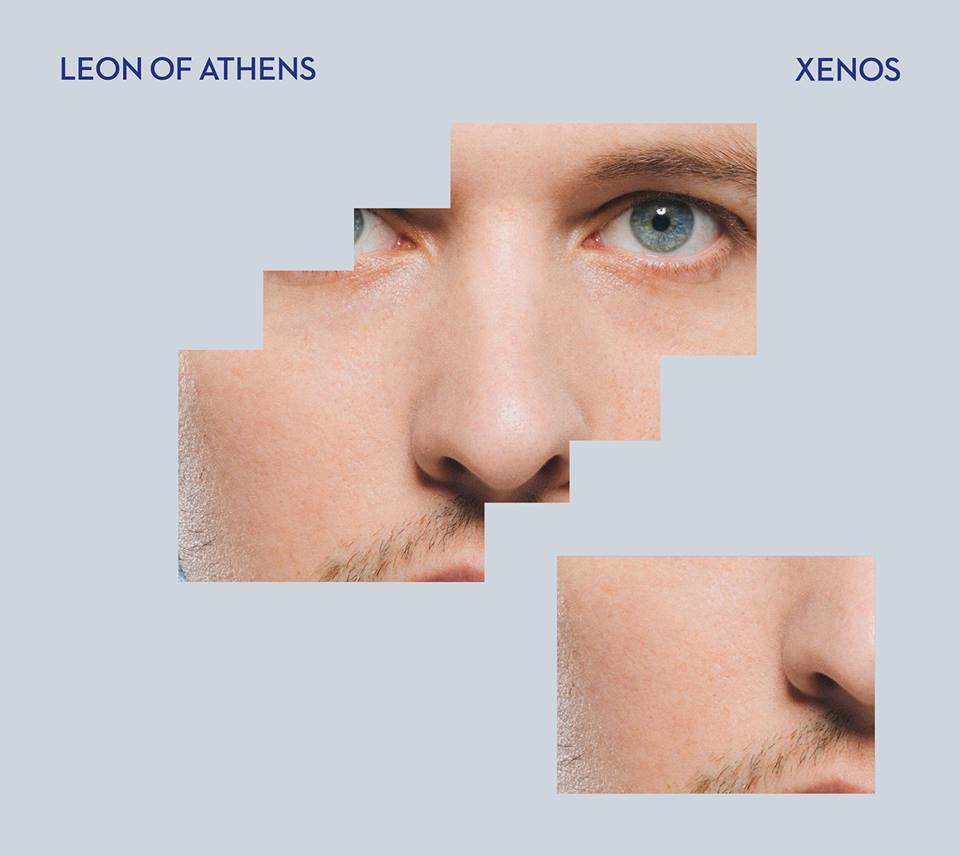 Leon of Athens, known off-stage as Timoleon Veremis, knows the ins and outs to this place of inspiration better than most. After all, just look at his factually true and self-explanatory stage name. Add to this the very sonically diverse nature of his breakout debut Global (Mimosa's Dream Records, 2014) and Veremis makes it clear he holds an appreciation for instilling enticingly pictorial thoughts of other places and times in listeners' minds – namely his homeland of Greece.
While the Mediterranean haven remains a central and beloved aspect of follow up album Xenos (Mimosa's Dream Records, 2017), the way Leon of Athens inspires listeners to call up the islands in their minds this time around diverges from the bright, very evenly distributed mosaic-like arrangements that made up Global's foundation. The latter album hosted instruments both acoustic and electronic, percussive and stringed. Tempos for songs varied as well, from mildly paced for ballads to peppy uptempo paces to match the tonally lighter character of the titular break out single. There was a lot to take in but Global never felt weighed down or clogged up with a lot of elements just for the sake of having a lot of elements. Much like the delicate and complex but precisely built art of ancient Greece, Leon of Athens knew how to coordinate quantity of sounds with quality of tones.
Xenos takes Leon of Athens' shrewd ability for a second spin and doesn't lose control for a single second. Tonal variety and instrumental potpourri are abound once more, and again Leon of Athens compiles this consciously chosen, crowded mix with ease. Everything from acoustic guitars to the ukelele, to vocal delay, synthesizer beeps, hand percussion and more, coats Xenos with an experimental fervor but it's one that manages to stop well before hitting a level of reckless abandon.
Though there are overarching similarities from Leon of Athens' breakout to now – similar to a recognizable aesthetic shared between designers' lines of clothing – more intense sounds and darker or minor slanted melodies, seem to have taken the dominant position on Xenos. Previous singles like leading track "Aeroplane" give an early impression of uplifting promise with the way the hook starts using minor intervals and transitions to major resolutions. Yet, its ultimately anxious and skittish premise reveals an awareness of fear and apprehension behind something that most would presume otherwise desirable. (No light shines / in this age / Your love / is my cage / I better start, I better start running / even if I can't escape / your love is / like an aeroplane / going down then flying high /you take me for a ride.)
In reality, Greece has been experiencing its fair share of difficulties and uncertainties regarding its place within the rest of the world's many dynamics. Xenos harbors the sentiments often accrued in times of turbulence and the result comes through both lyrically and instrumentally. The title track alone is splrinkled with dismaying imagery, initially sung over lone a line of a single note beeping tones supported by barely audible organ style synthesizer chords. This scant delivery raises the lyrics' already ominous notions; like when a person is forced to lean in closely to hear someone speak. (Chief Joseph / grabs me by the shoulder / He whispers in my ears / While drowning in an ocean / of alcohol and fear.) Lyrics drive the haunting temperament of Xenos as minutes pass but weaved into the nerves of this record, is a subtle moment where a small but defined turning point of hopeful potential starts to emerge; a point heard most poignantly on the low toned, cavernously echoing, UK dub-style electronica track, "Serpent's Egg (Golden Dawn)." (At school they were teaching us war / how to win, how to swallow them all / I said one day I'll break out from the fog that's surrounds me / I'll save my soul / One day I'll break out from the fog that's surrounding us all). Much of the vibe resonating from Xenos thereafter turns both melodically major and mentally motivated (We fight a war everyday to be free). The varied synthesizer and drum machine foundations of Xenos become a way to sustain more joyful chords, as opposed to inciting nervousness and retain looming clouds of dread.
The impression of relief, release, and a lightening ripples across Xenos in its closing tracks, as "Letters to My Father" exposes Veremis in a narrative sense and musically, with lots of open space left for the piano to sing out. Then, after traversing so much heavy thought and contemplation, listeners receive their reward of refuge with the arrival of "Corfu;" the overall style of which aligns much more closely to sprightly paced, melodically catchy, and tonally bright nature of "Global." Acoustic instruments, natural drums, and full bodied horns, come to the forefront of this closing song, as does a setting of infinitely more relaxed and comforting proportions (Hello my star, you're a sun that's so far / We're drinking tonight / to remember / Good friends are here / to show you the way / in a universe that always forgets us). Though the narrative isn't one of pure, completed resolution (If you can't take the pain away, who can?), the willingness to look to the rise of the sun on a new day and think that beyond anything else, that one thing brings a chance for relief, highlights just how complex Xenos's path is. Leon of Athens has overcome the sophomore slump with care; carrying sonic stripes of his previous work into the next but also expanding his dimensions of contemplation to thoughts and feelings that are far from exclusive to Greece or any other single place in the world.
---
Xenos is available now from Mimosa's Dream Records.
Get it from iTunes, and stream it on Spotify.

Keep up with Leon of Athens through his official website and these social media platforms:
Facebook
Twitter (@LeonofAthens)
Instagram
YouTube
Spotify
SoundCloud