525,600 minutes, 10 songs, and one 2016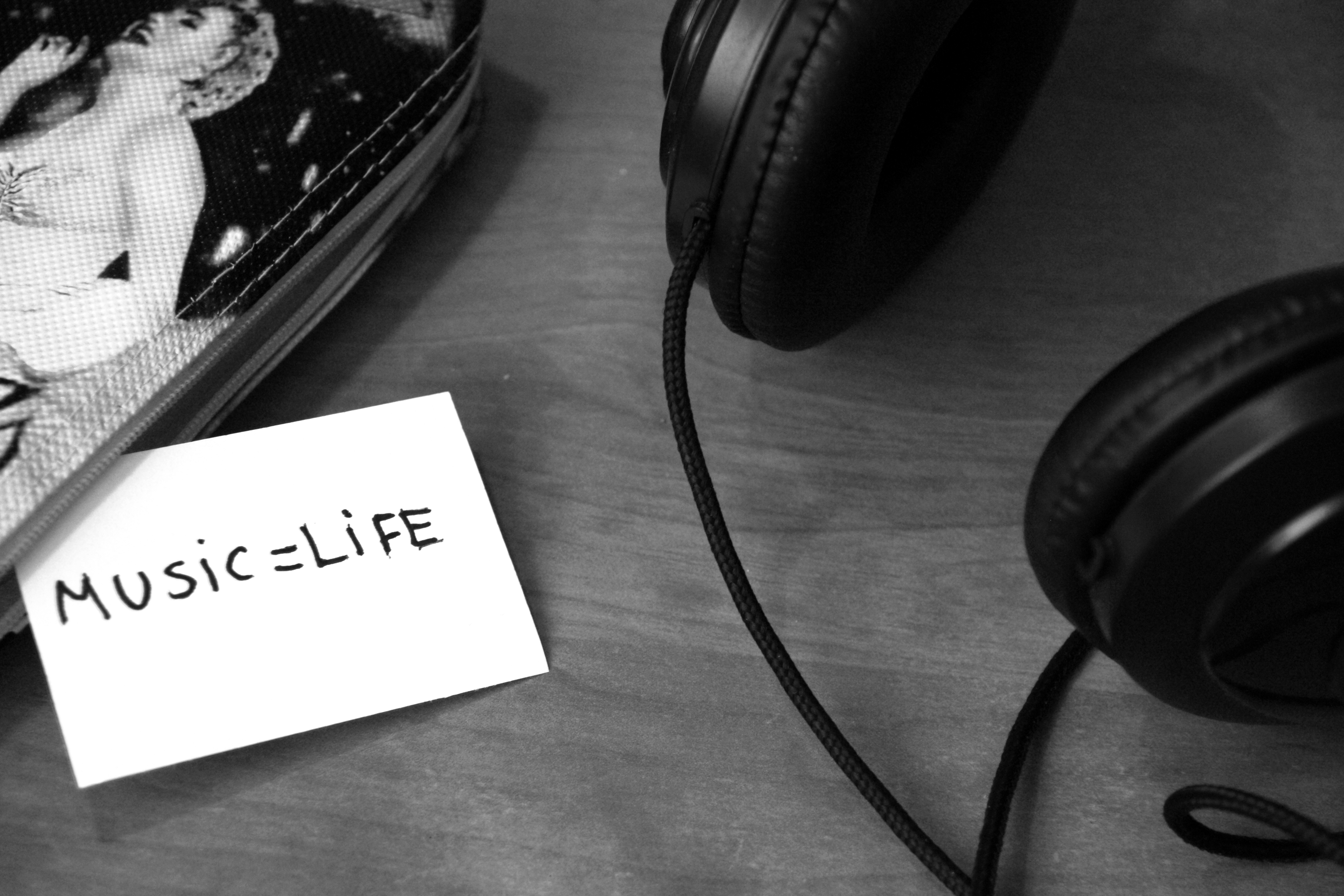 There's never a bad year for that classic RENT reference, is there? Well, actually, 2016 came pretty close to the line. Plenty of people, the world over, probably would like to not think about just how excruciatingly long and slow this year has felt at times. Events with rippling effects across all manner of life – political, social, popular, underserved, and completely unknown – took place this year with, what felt like, a lot more reactionary talk than in years past. Thankfully, just as a year of changes can shake the human race down to its deepest emotions, there's a new song, EP, or album not far behind, to cushion or enhance each of those moments.
Despite anything and everything 2016 has brought upon the world, music has remained as omnipresent as ever and this list, which as in years past is in no particular order and with no focus on any particular genre, highlights just a handful of that sonic presence that's lined the minutes between change throughout this year. The only goal here is that someone might discover and take to something they hadn't before known was out there or perhaps hadn't given the time and get to know.
---
Sean Watkins
"What To Fear" from What To Fear
Thirty Tigers Records
Released: 18 March 2016
Sean Watkins: exceptional guitarist, one-third of Nickel Creek, Half of the Watkins in Watkins Family Hour, and an overall emotive lyricist, turned the spotlight back on his solo efforts with a full length release back in the spring. At a time when election chatter was still at a relatively "indoor voice" level, Watkins took it upon himself to present us with an album of definitiveness – both in sound and in subject matter. Tackling the slowly emerging tenseness of the U.S.'s socio-political landscape, the title track from Watkins' fifth outing is given a beautiful musical frame. Thanks to an easy-going mid-tempo melody, clear and pronounced production across all parts, and of course, Watkins' own voice – which has reached a higher level of confidence and consistent stability – this song of rather blunt perspective balances serious content with approachable art.
Stillhound
"Shy" from Bury Everything
Lost Oscillation Records
Released: 23 September 2016
A band probably not much heard of on this side of the pond but bound to easily slide into the collection of anyone who loves under the radar material with a good hook, Stillhound are a trio from Glasgow, Scotland, whose debut is nothing on which to sit still. The band's electronically based sound and style spans writing club and party-ready house beats, to that of slower swinging shoegazey grooves, depending on which of the album's 10 tracks is cued up. "Shy" boasts the latter with lots of synth keys, reverb, falsetto, and even a few quirky sounds (digital dog barks and frog ribbets afoot!). All of this is channeled through a refreshingly non-overly compressed mix, thanks to the engineering aesthetic of Gareth Jones (Interpol, Depeche Mode, and Grizzly Bear) and blended with a bit of mastering legacy, thanks to the one and only Abbey Road Studios. Don't sit on this track or this band because who knows where 2017 will take them!
A New Bug
"Staring at the Wall" from Patience for Apollo
Independent
Released: 3 July 2016
Psychedelic rock is a funny genre. In its most extreme form, songs under this umbrella can feel like they drag, or structurally, are immensely confusing. A New Bug doesn't roam strictly in the psychedelic rock zone – breaching blues song form, garage rock, and even a gloss of punk as well. Nevertheless, the front half of the psych label is an undeniably strong part of overall their musical identity and the songs from third full length, Patience for Apollo, certainly don't shy away from this facet of their writing. "Staring at the Wall" offers reverberating, beep-like synth tones and an electronic keys line that float behind the contrast of an uptempo, cymbal/hi-hat-laden drum pattern, and laid back vocals in the verses. All of this is then given an additional layer of contrast against a chorus that moves in downbeat-heavy fits and starts that make sure to punctuate every syllable of the title in the refrain ("Star-ing-at-the-wall-all-night"). The three-minute cut seems to best hit every aspect of the stylistic range A New Bug holds in its artistic arsenal, making it a perfect introductory track for the band and perhaps a good reminder to look beyond psychedelic rock's loudest stylistic stereotypes.
Jack Shaw
"Snowprints" from One Day on a Rooftop
Big Rain Records
Released: 8 August 2016
Thoughtfully well done pop-soul is what lies in the realm of Jack Shaw's songwriter shed. Whether the tempo is slow and deliberate or a cheerfully paced jaunt, this London-based artist always delivers on one thing without fail: purity. No, we're not talking the over-processed, obsessed-with-perfection kind. Shaw's voice, which is clear, smooth, and the type that's instantly identifiable (the occasional peeking through of his English accent is a mere bonus), goes hand in hand with his music style of choice. While "Snowprints" leans a little more toward the orchestral than the digital beat-fueled like the cuts from his "Summers 2" EP or one-off single, "If They Catch Us," Shaw's vocal remains a focal point of sheer well-executed performance. The song itself may have been part of an August release but with winter right around the corner, the timing for connecting with this sweetly singable and happily romantic ballad couldn't be better.
Izzy Bizu
"Naïve Soul" from A Moment of Madness
Sony Music
Released: 9 December 2016
It's hard not to be immediately intrigued by what Izzy Bizu brings to the table. Her name alone is catchy, unique, and memorable as heck, much like her background (Bizu's father is English and her mother is Ethiopian – what an awesome blend of culture!) and upbringing around music. A 22-year-old projecting the self-assuredness of the iconic stylistic peers Bizu looks to for inspiration, (Whitney Houston, Amy Winehouse, Ella Fitzgerald, Adele) there's a hefty amount of familiarity in Bizu's performance style with regard to her influences and yet, her own voice isn't getting overshadowed by the R&B, soul, jazz, and funk aesthetics that make up her debut. It's easy to place "Naïve Soul" in a playlist with any of the aforementioned artists or genres but somehow the US is only now getting acquainted with Bizu's carefree sound. One piece of a mammoth 17 track album, "Naïve Soul" combines the best of Bizu's favorite genres in one four-minute package: A crackling kit beat that's near impossible not to dance with, well-emphasized backing horns, effortless vocal enunciation paired with ad-libbed syllabic fills projecting just a touch of attitude, and catchy lyrical hooks galore. Check out "Naïve Soul" and hear Izzy Bizu's energetic buzz for yourself.
Foxx Bodies
"The Walk" from Foxx Bodies
Independent
Released: 12 August 2016
Foxx Bodies are one of those groups that, depending on the vein in which one stumbles across them, the band's status might come across differently. The album from where "The Walk" originates, is available via Bandcamp. Look there and precious little information in the way of album notes or a band biography is present for perusing. This makes them seem a rather underground DIY group. However, dig around a bit and their dot-com reveals recognition from the famed KEXP. Still, for those that might miss them in Bandcamp's sea of listings, "The Walk" will definitely grab attention. The brief description Foxx Bodies give themselves is "riot grrrl punk" and this tagline couldn't fit more with this track. Despite being a rapid 1:34 in length, "The Walk" isn't wholly minimal in lyrics (there are a legitimate 2 verses and 2 choruses). Though fast in tempo, the band isn't racing at a break neck pace to cram in hundreds of notes to compensate for the short time. The style is a gritty but satisfying blend of surf rock guitar tone, delay, and bent notes; lo-fi, semi-shouting vocals, and a melodic hook rooted in the pentatonic (blues) scale.
Norah Jones
"Flipside" from Day Breaks
Blue Note Records
Released: 7 October 2016
Norah Jones has been a modern-day beacon of an artist for putting eyes and ears back on piano jazz, vocal standards, and minimal arrangements since her massive artistic breakout over 10 years back. (Whoa time flies!) Though she's no unknown in name, Jones' musical offerings have managed to splinter off over the years from her very defined genre foundation to explorations in folk, indie pop, and even a stint in country and rockabilly, thanks to her Everly Brothers collaboration, Foreverly (2013), with Green Day's Billie Joe Armstrong. Well, with the arrival of Day Breaks, Jones has reached a chapter for returning to form with precision and "Flipside" brings back Jones' love of the trifecta of jazz, soul, and blues, with enthusiastic force. A lone piano line, fitting of any spy thriller flick, starts things off, expanding to include organ, and a mid-tempo snare beat but thereafter, not much else. That isn't to say the song stagnates, as Jones' vocal part – though melodically minimal in the verses – hears her delivering the lines in an almost beat poet-like manner. They lyrics have definitive rhyme and are further punctuated by a syncopated hook that has a rock and roll groove but utilizes chords typical to a jazz vibe. Dynamically reserved in the verses and exploding in the choruses, Norah Jones is back but has brought a revived energy with her that shows she isn't simply throwing it back to 2002.
Anchor & Braille
"Fatal Flaw" from Songs for the Late Night Drive Home
Tooth and Nail Records
Released: 5 February 2016
"Fatal Flaw" comes off what is already the third full length studio release of Anchor & Braille, the current primary musical outlet of ex-Anberlin frontman, Stephen Christian. Despite the fact that Christian has one of those in arguably distinctive voices that, even after a band breaks up, can be heard and instantly picked out of a sea of sounds, somehow his synth pop, chill wave, compositions have gone acknowledged to a notably quieter degree. Still, regardless of public awareness, Christian hasn't phoned-in his musicianship, as Songs for the Late Night Drive Home is as sonically cohesive and conceptually profound a record as anything the songwriter-turned-pastor aspired to during the acme of Anberlin's career. The assortment of subdued electronic drums, pliable and wavy synthesizer tones, and a moderate amount of vocal echo, feel like an ideal setting for the vulnerability and exploration of societal v. self-reflection (It's so easy for one to find the fatal flaws in everyone else…Why are we so afraid / to admit right when we are wrong?) that Christian so easily offers to any audience who dares hit the play button. The only place where the aesthetic of this track (and the rest of Songs for the Late Night Drive Home) look "predictable," are in how well suited the tonal character of the track is with the proposed playback setting built into the record's title. After all, how often do people find themselves contemplating emotions, questions, and ideas that they might not want made public, from within the solitude of a car on a highway during dusk or the midnight hours?
Shara Nova (feat. Roomful of Teeth)
"An Unknown Distance Yet to Run" from The Colorado
New Amsterdam Records
Released: 13 May 2016
The double whammy of "music for educational purposes" and "contemporary classical composition" make "An Unknown Distance Yet to Run" a virtual shoe-in for the kind of song people probably should be hearing but aren't, either because of no exposure or because the music's premises scare them away. Put aside for a single moment though, any uncertainty about this hybrid spoken word-choral performance (provided by Grammy winning vocal ensemble, Roomful of Teeth) and consider embracing the song anyway. An all-around pristine recording and complex original work composed by experimental indie rock artist, Shara Nova, "An Unknown Distance Yet to Run" is one piece in a collective project intent on drawing attention to the ecological trials facing a beloved piece of the U.S. landscape. (In full, The Colorado is actually the title of both an album and its accompanying documentary.) The rippling melodic pattern repeated by cellist, Jeffrey Zeigler, combined with but deep and slow decaying but increasingly frequent drum beats, creates a sonic atmosphere that almost embodies the intense but constant movement of the Colorado river itself. The overall performance gives reason to be impressed, even if someone doesn't normally listen to polyphonic singing. There's a great deal to applaud in the multi-medium approach both this track and The Colorado as an entire project, has taken and it's worth some exploration on a musical, historical, and humanitarian level.
Hillary Scott & the Scott Family
"Beautiful Messes" from Love Remains
HST Entertainment / EMI Records Nashville
Released: 29 July 2016
Country powerhouse, Lady Antebellum, might be a household name but, the individual pursuits of each in the Nashville, TN trio aren't necessarily given as much attention as one might think. Case in point: During the middle of the summer, vocalist Hillary Scott released a full length album that gives Scott a bit more "solo" attention – as Charles Kelley and Dave Heywood are absent from the picture – but really is a group effort, thanks to the inclusion of Scott's family. Familial musical outings aren't exactly novel in their appearance but what makes "Beautiful Messes," as well as the rest of the Scott family's album, such an under recognized gem, is its unabashed turn to a decidedly Christian vantage point. The album overall can get heavily religious in its lyrical context and equally intense in compositional elements and arrangement (e.g. lots of strings, piano, slower tempos, ample reverb).
Yet, as the opening track or as a standalone find, "Beautiful Messes" lets listeners explore what Scott and her family have made without feeling like a musically dramatic serving is imminent. Hand claps, lightly picked mandolin, acoustic guitar, and the intermittent fluttering notes of flutes give the song a bit of Lady A's country flavor and, while the lyrics do dive into overtly religious references, the core substance of the song revolves around the idea that we as people shouldn't put ourselves down and not let self-perceived imperfection hold us back. Christian or not, religious or not, I think the idea of giving ourselves a break, having hope, and embracing self-love is a positive mentality anyone can appreciate. Certainly, it's a mindset that couldn't hurt to start 2017 with in just a few days.
---
What songs caught your attention that I missed this year? Jump to the comments section and let's see what you've got!