Secoué shake off the pain of serious struggle with their debut EP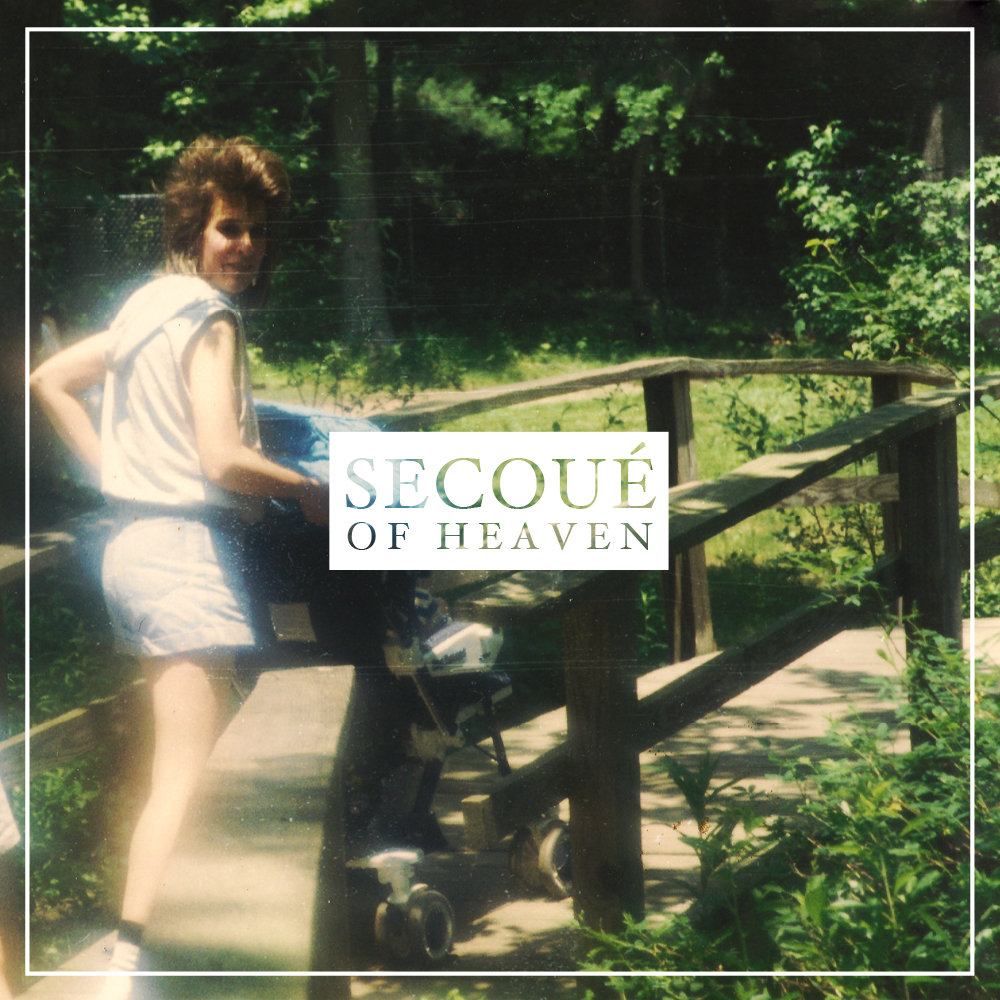 The direct and intense surface projected by a community like that of the emo crowd can be intimidating for many. It's a vein of music soaked in many layers of sub-culture that extend far past just the music itself. If one isn't resonating with what they perceive to be the very self-explanatory nature of the emo genre, the likely hood of gravitating to one such kind of record seems logically very low. Conversely, one great aspect of this emphatic style of music is its ability to inhabit a space that is simultaneously emotional and depressive but also persevering and upright. Five piece, Long Island, emo-punk outfit, Secoué, (pronounced "SEH-COO-AY") hone in on the center of this exact combination with their debut EP, Of Heaven, (out Feb. 10, independent), leading to a first release that is much more emotionally diverse than one might initially think.
Offering a package of five tracks, Of Heaven follows a four song, self-titled demo effort (Dec. 2013, independent) that is riding no coat tails from the latter work. This debut is a release that taps into a self-contained time of life while also tossing a line of connection to the overarching spirit of Secoué's pre-chosen genre, as explained by lead singer, Christian DiStasi,
"This is a record about dealing with death, it's a record about dealing with mental illness, but most importantly, it's a record about life. Of Heaven is a collection of songs I created during the hardest year of my life, and it was the result of just feeling so unbearably defeated. Hopefully, it resonates with people who have felt the same, and they find some comfort in it."
Everything – from the photographic cover art, to the song titles, word meanings, and track lyrics – relates to the spectrum of feelings that permeated the life of DiStasi, during a period of unbelievable personal challenge. DiStasi's hardest year was shaped by severe illness that invaded and – very unfortunately – cut short, the life of his mother. In this way, the songs themselves can be taken in either from a more panoramic vantage point or from a more fastidious and magnified place of specific empathy, for anyone who has lost a parent or loved one.
Just as DiStasi speaks about the opposites of life and death, there are dual elements at play throughout Of Heaven. Shout-style vocals that dance on the edge of a hysterical breakdown, place Secoué in the downtrodden default position of their emo foundations. Long instrumental sections that begin each track, at lengths that vary from a reasonable 12 seconds ("Petrichor") to near a full minute ("Dor") seem to exist for the purpose of encouraging listener reflection as the EP moves from one track to the next. Given that each of the tracks – save for "Petrichor," the lead single – all exceed four minutes in length, this feels like a smart and very artful decision. Songs that long and with this much sheer density could use a place for listeners to find mental respite. Additionally, there is a nice flow of "give and take." While Secoué could pour out as much emotion in as many lyrics as they want, and have that choice be an understandable one, seeing them step back demonstrates a kind of "listening mode," which might come as a pleasant surprise if one was expecting a dam bursting forth with an extreme, non-stop emotional monologue.
Contrast surfaces in a few more subtle ways, through specific melodic choices. Major keys, chords, and melodies are sprinkled throughout Of Heaven, gracing it with a delicate layer of musical positivity and delivering a sort of signal toward the start of recovery from grief. Opening track, "Asphyxia," even begins the EP with an inverted C major triad, starting listeners on a sonically upward foot. (Side note: Triads and arpeggiated hooks appear to be a favorite of DiStasi's but he varies them up well with differing intervals and the occasional bent note ("Torace").) Additional components like glockenspiel, that appears intermittently alongside lightly effect laden guitars in closing track "Dor," show Secoué aren't a band fixated on one mode or type of sonic texture.
In getting to know everything about what this EP contains, listeners will keep finding themselves internally experiencing moments that prompt the thought, "Wow, I didn't know that." There is a pile of pieces to the puzzle that is Of Heaven, which make it last far beyond its 23 minute play through time. Not all of these pieces may be solely musical, and to truly appreciate them might mean picking up a dictionary or not multi-tasking while listening. Nonetheless, for a genre that typically gets written off as "beating a dead horse" in its presentation, Secoué have found a way to foster exploration beyond the surface of their genre, which makes their debut a multifaceted outlier, deserving of a wide audience with equally indiscriminate listening habits.
Secoué are:
Christian DiStasi (Lead Vocals, Guitar, Keys)
Donny Uccellini (Vocals, Guitar)
Kevin Ultsh (Vocals, Guitar)
Jon Martinez (Vocals, Bass)
Frank Badolato (Drums)
---
Of Heaven is due for independent release on 10 February 2016.
Recording was done at Vudu Studios and Warehouse 25.
The album was co-produced by Frank Mitaritonna and Christian DiStasi.
Mixing was done by Frank Mitaritonna and Mike Watts.
Mastering was done by Mike Kalajian at Rogue Planet Mastering.
Pre-order is available now through Bandcamp with instant access to "Petrichor."
Stay connected with Secoué through these social media platforms:
Facebook
Twitter (@SecoueNY)
Instagram
Tumblr